There are over 2 million apps listed across app stores, yet less than 1 percent of consumer mobile apps are successful.
So, what's the secret sauce for creating a mobile app that is useful versus one that is useless?
According to Bobby Mukherjee, CEO of the app development company Loka, coming up with a useful idea for a mobile app requires some advanced planning.
"While ultimately there's no substitute for shipping a product, there are some things that can make your app far less likely to bonk at the start line," said Bobby. "You owe it to yourself to do all the available forms of diligence before the rocket leaves the launchpad."
To help determine if your mobile app idea will be useful, it's best to keep these key considerations in mind:
Get a feel for the marketplace
It's important to get a feel for the marketplace before diving head first into app development. Sure, having a great idea might seem like the Holy Grail, but much more research is required.
First, gain a thorough understanding of the App Store and Google Play marketplaces. The app store displays the top-paid, top-free and top-grossing apps in near real-time.
It's a best practice to review these charts frequently and take notes of trending apps. This will also educate you on winning app designs, marketing techniques and pricing models.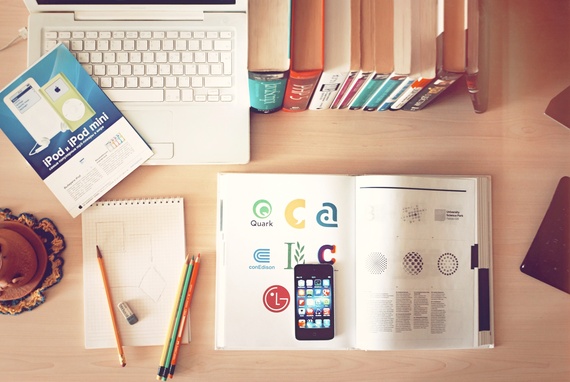 You can then ask yourself, does your app fall into one of the trending categories? If so, how are you improving upon this idea?
Align your idea with other useful apps
If your app idea is similar to other trending apps, then you've got a potential winner. If not, you might want to reconsider your idea.
Chad Mureta is the CEO of App Empire and has led the development and marketing of over 50 apps that have been downloaded more than 150 million times worldwide. When asked about the importance of aligning an app idea with other trending apps, Mureta said in a Mashable article,
"I can't stress the importance of emulating existing apps enough. It's easy for people to fall in love with their own idea, even if the market doesn't show an appetite for it. But this is one of the most costly errors you can make."
For example, consider the success story of WhatsApp, the popular instant messaging app that was acquired by Facebook. While this mobile app serves as another messaging platform, the creators understood key elements that allowed WhatsApp to stand out from the crowd.
For instance, most users don't like advertisements appearing when they use apps. WhatsApp contains no advertisements, which made the app an instant worldwide success. WhatsApp also provides users with a simple interface that makes staying in touch easy. Plus, WhatsApp is now free to use via WiFi, even while traveling.
While the idea of WhatsApp seemed typical, the founders made vast improvements over other messaging platforms that allowed WhatsApp to rise to the top of app store charts.
Hook users with a "freemium" model
One of the hardest parts about creating an app is getting users to download it. However, "appreneurs" have noted that utilizing free periods can help introduce new users into your app's system. Some even believe that a freemium period is crucial for launching your app.
"It's critical that in the early innings, you do whatever you can to remove friction and get your app in as many hands as possible. More users = more data = more learnings for the team," said Bobby.
The key to a freemium approach is to provide users with just enough access so they can start reaping the benefits of your app. You can then start to offer paid plans when users are too involved to stop using the product.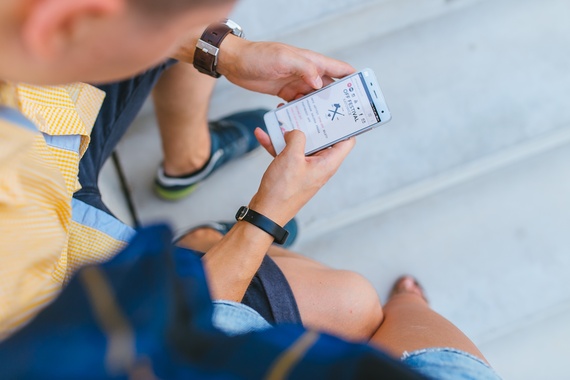 For example, it was noted at the beginning of August that Pokemon GO was downloaded over 100 million times. The game still earns over $10 million in daily revenue from both iOS and Android apps.
Pokemon GO is entirely free to download, an aspects that gets users hooked immediately. However, there are also in-app purchases that players are required to pay for.
Every 100 "PokeCoins", for example, cost $1.49 and users can spend up to $99 on each purchase. Considering how addictive Pokemon GO has become, it's no wonder the game generates over $10 million in daily revenue.
Keep emerging technology in mind
Mobile apps can be considered useful in more ways than one. Entertainment, social media and on-demand services have proven to be very useful for 2016.
Mobile apps that connect to a user's smart home are also becoming a major trend. For example, Apples Home app, HomeKit, syncs with Siri to control lights, locks and other smart home devices.
The Samsung Smart Home app also connects with various Samsung smart home appliances. This app allows user to control refrigerators, washing machines, air conditioners, ovens and more, all with the touch of a button.
Apps that incorporate AI and Chatbots are also trending. For instance, Virtual Talk is listed as a social networking app on Apple's App Store, which incorporates AI that allows you to chat with whomever you want. Virtual Talk scored 10k downloads last month.
While these app are designed with usefulness and ease in mind, there are still features that are being tested and improved upon.
Bonus tip: the time you spend on testing your app is crucial because it allows you to see how consumers use your product. Successful apps always prove to get better over time.
According to a recent article featured on Business Insider, some of the most popular apps for 2016 were Instagram (with the addition of Instagram stories), Spotify's Release Radar, Apple's remote iPhone app for Apple TV and Pokemon GO, just to name a few.
Does your idea align with these trending apps?
If so, plan to make it even better than the apps listed above. Research the marketplace and consider winning app designs, marketing techniques and pricing models. Remember, starting off with a freemium model will help you attract users and generate downloads.
Finally, keep in mind that app success doesn't happen overnight. Even if your app solves a key problem, you still have to convince users that your app is easy-to-use and worth the download. Once you hook users in, you can then think of ways to build upon your app's success.
Popular in the Community