Santa Barbara, CA. James Kappen couldn't stand college and kept scheming ways to get out early so he could start his first company. "I ended up cramming my final two quarters into one and had to get special permission from the Dean to sign up for the double course load, as it was far past the unit limit. I didn't get straight A's, but I passed and graduated, then moved immediately into my first venture."
His current (ad)venture is Founder and CEO of Proposable.com, the leading web-based proposal software platform for creating, delivering, and tracking sales proposals and sales team performance.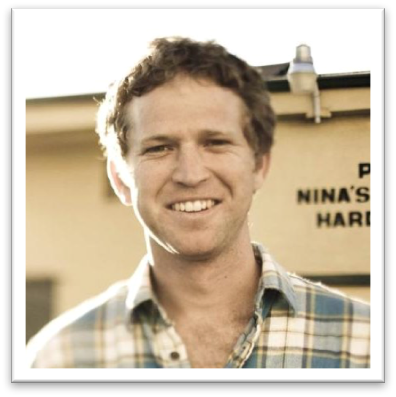 James predicts that the death of the traditional emailed sales document is coming sooner than later. In general, documents are moving to the cloud at a lightning-fast pace and thanks to well-designed services like Google Drive and Dropbox, it is quickly becoming the norm for all types of consumers and businesses. "At Proposable, we are spearheading the move to the cloud for a specific type of document, the sales proposal, and our aim is to be the best proposal software available."
Most entrepreneurs cite some failure behind their vast knowledge and drive; same with you?
"My first business was a local print lifestyle magazine that focused on homeowners. It ended up being much more difficult and stressful than I first imagined. I was picturing the creative side, the articles, the cool content, the photo shoots and it turns out that magazine publishing is 2% this and about 98% cold hard sales. I wasn't that great as a salesperson I found out, so I ended up losing quite a bit of money as a couple years went by attempting to keep it afloat. I eventually had to pull the plug and say goodbye to my faithful advertisers and readers and thankfully, I didn't see it as a failure and chose to see my first business as the start of my real education. Throughout my first business, I met countless business owners and was exposed to hundreds of different business models and ideas. It opened up my eyes and showed me a whole new world of possibilities that I didn't see before. I started to look at problems, and stopped seeing problems, and started seeing opportunities and solutions. By the time I stepped into my next venture, I was armed with a sharpened vision for what problem I wanted to solve given my interests, personality, and skill set."
What was the impetus for this new venture?
"The spark came with my first business; I was spending most of my day sending out media kits (Proposals) to local businesses, trying to convince them to buy advertising in my magazine. I realized that 1. the process of creating these custom proposals for each potential advertiser took far too long and 2. I really never knew what happened with these proposals once they were emailed out into the dark black void of the internet. Did they open the proposal? If they opened it, what did they see? How interested are they? After spending time talking to others in the sales community, I realized that these frustrations were simply an opportunity to create an innovative solution to the problem. In envisioned a product that would empower businesses to quickly create and deliver a new type of web-based sales proposal, then help them manage and track of all their proposals in one place as their prospects interact with their sales content. Proposable has now become the solution that I was looking for back then."
I'm a hiring and team-building guy; to what degree do you keep your finger on the pulse of your hiring?
"I'm personally involved in each hire we make as I'm a proponent of making sure each hire is a good "culture" fit. What's great about a software startup like ours is that it seems that the the best people we have hired have found us and started the conversation. It seems that if you are building something really interesting, then good talent will find you."
Do you have any hard-fast rules that are followed during selection of team members or those who will be working close with you? 
"One of the main rules I use when hiring technical (programming) talent is I won't hire someone who isn't honing their craft in their spare time. If they don't fundamentally love what they do and aren't constantly working to improve and try new things outside the context of a job, then they probably won't thrive doing that for our company."
Do you have an anecdote or philosophy to share that comes to mind summing-up your thoughts about hiring?
"We hire people who we want as colleagues and team-members, not as subordinates. With this philosophy, we continue to build a team and work environment where everyone feels that their voice is heard and that they are a respected and valued part of the bigger Proposable vision."
What's the rewarding story of your experience?
"What really makes my day is hearing stories from customers about how Proposable has improved how they run their businesses. One common email we get is from someone who has just signed-up and sent out their first proposal and quickly got it signed and accepted through our system - they are ecstatic that our software helped them close business so efficiently and quickly."
REAL LIFE. REAL NEWS. REAL VOICES.
Help us tell more of the stories that matter from voices that too often remain unheard.