Ever wonder what the end of the world might look like? Perhaps you envision a cataclysmic natural disaster wiping out human existence entirely. Or maybe you take a more gradual approach, pondering the slow collapse of society as we know it. Are these thoughts morbid? Yes. But that didn't stop artist Isaac Cordal from turning them into a massively intricate art installation.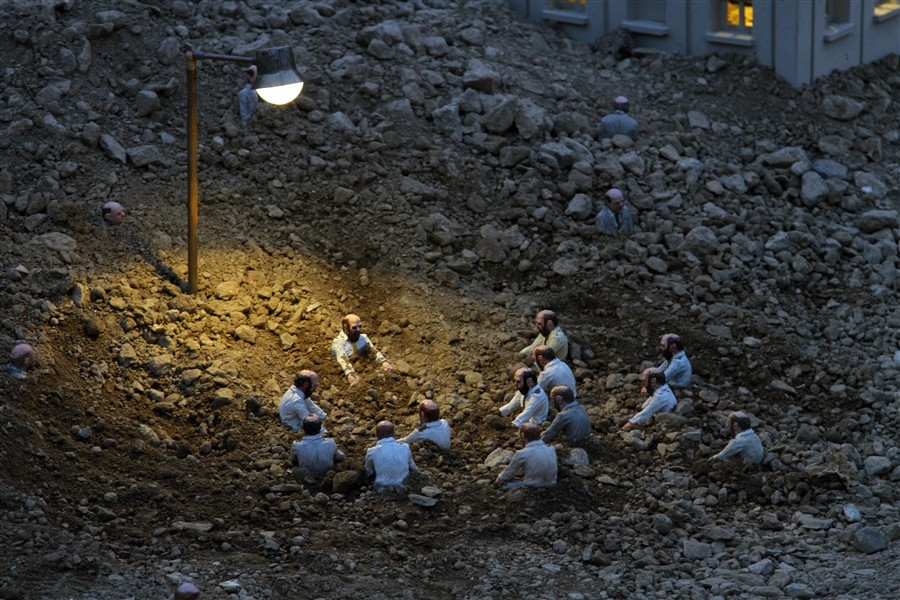 Cordal spent a whopping three months constructing his miniature, dystopian city "Follow the Leaders," a sculptural work consisting of 2,000 cement figures and concrete buildings. The sprawling installation mocks the collapse of capitalism, envisioning what would happen to the skyscrapers and men with briefcases once the financial system disappears.
Although the crumbling towers and slouched characters are quite small, the installation itself spans approximately 65 by 42 feet, amounting to an impressively detailed world populated solely by balding men in grey suits. In constant states of confusion, the bewildered figures huddle around lamp posts, gaze cautiously atop rooftops and watch as their surroundings decay before their very eyes.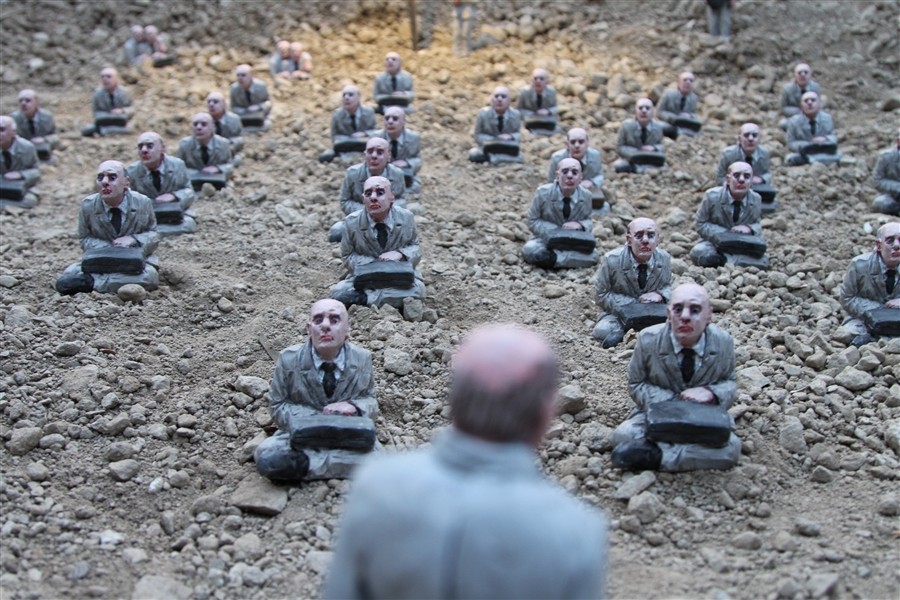 "'Follow the Leaders' is a critical reflection on our inertia as a social mass. Representing a social stereotype associated with power compound businessmen who run the global social spectrum," Cordal writes on his website. "I worked with a great team of people that have helped me to realize this project... a metaphor for the collapse of capitalism and the side effects of progress."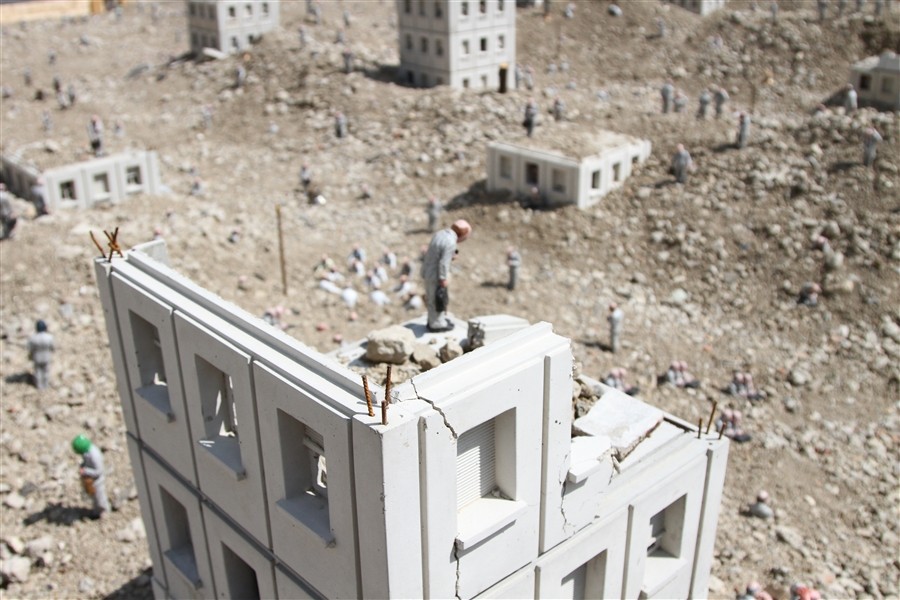 Take a look at Cordal's work, previously on view in Nantes, France, here. For more on his work, check out the artist's Flickr to see his minuscule defeated businessmen in other locales around the world.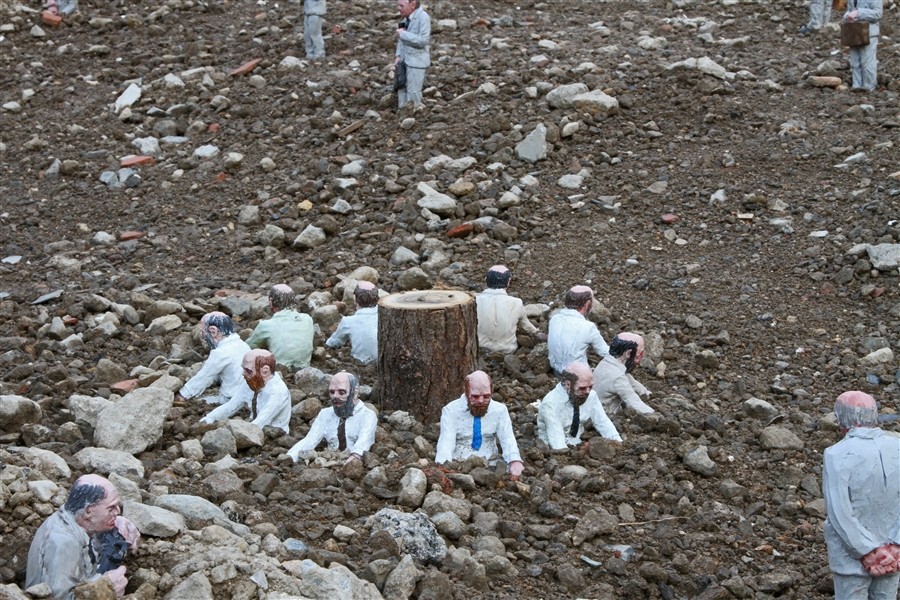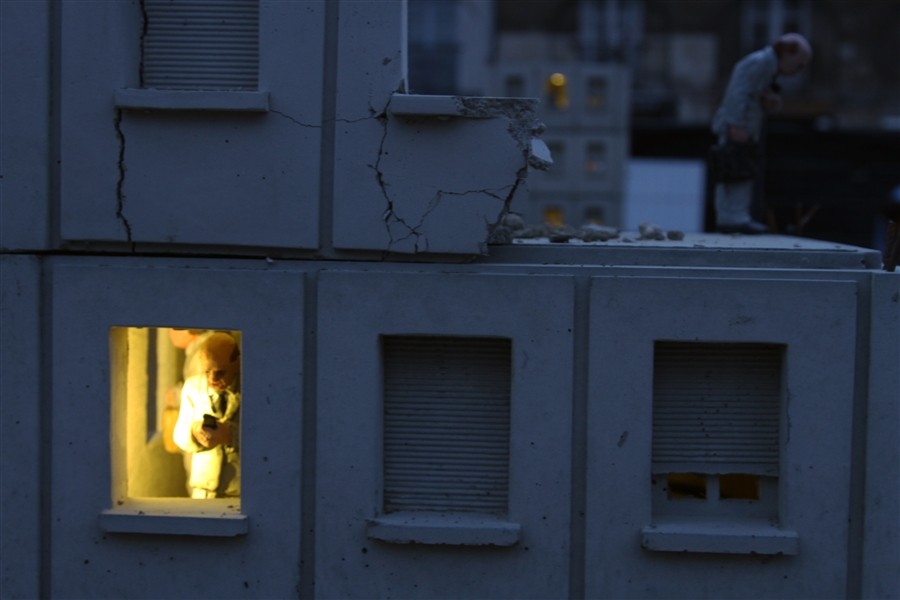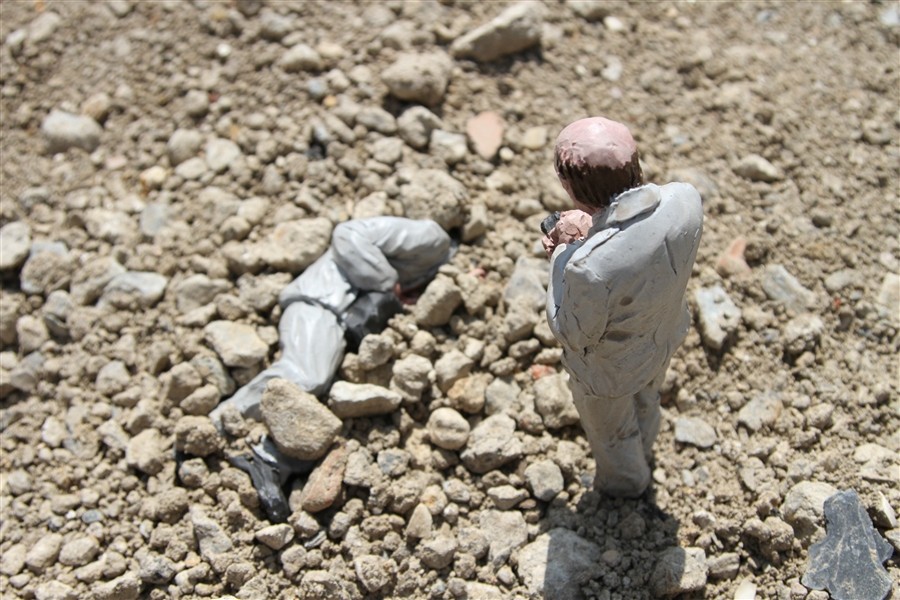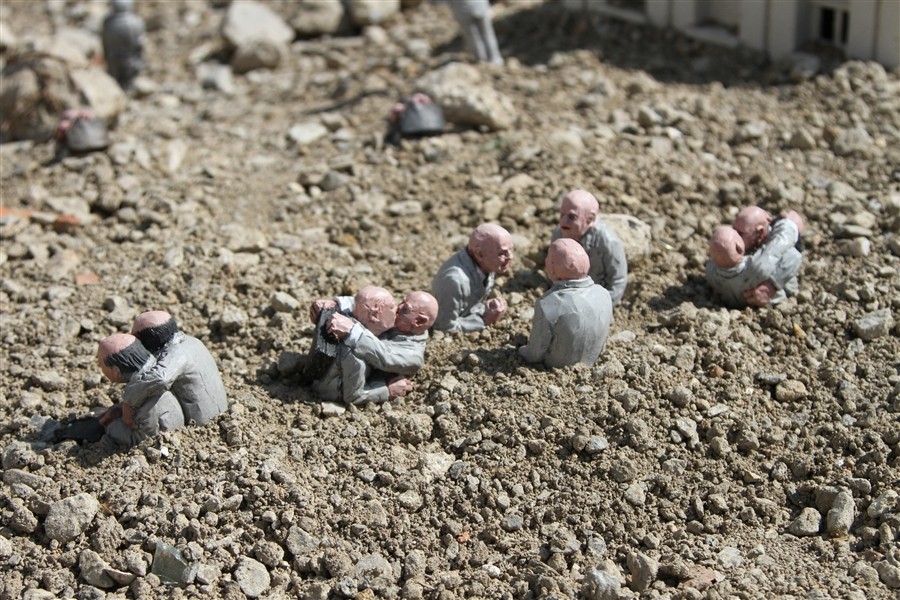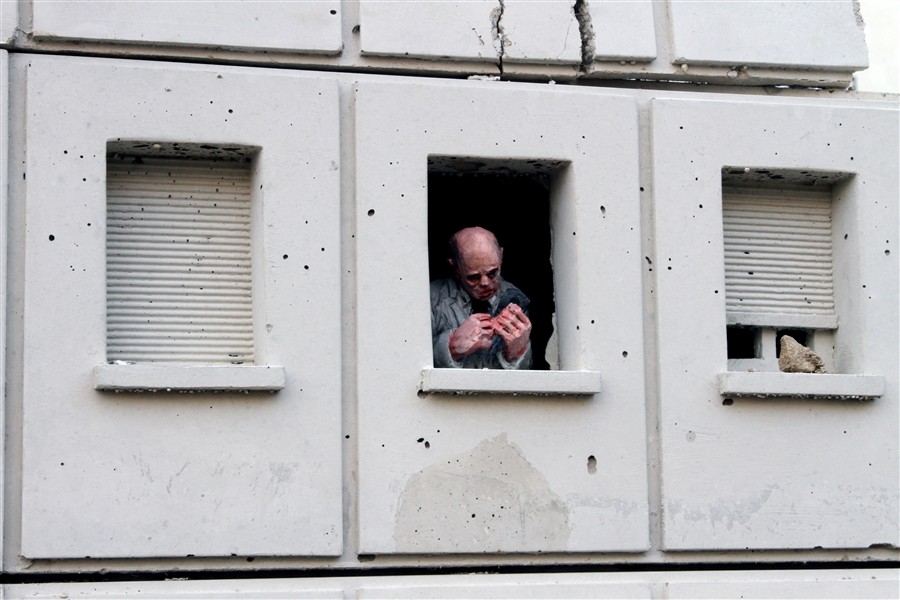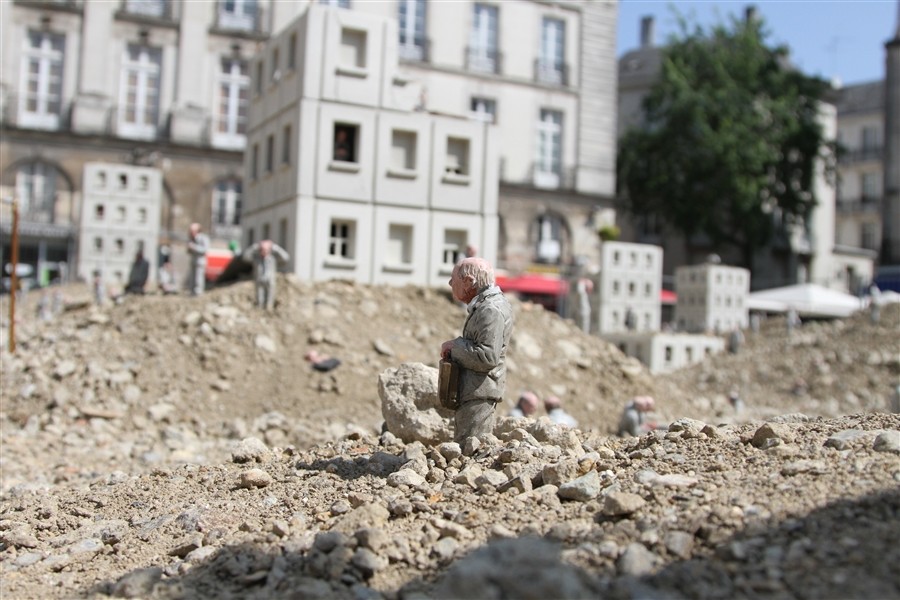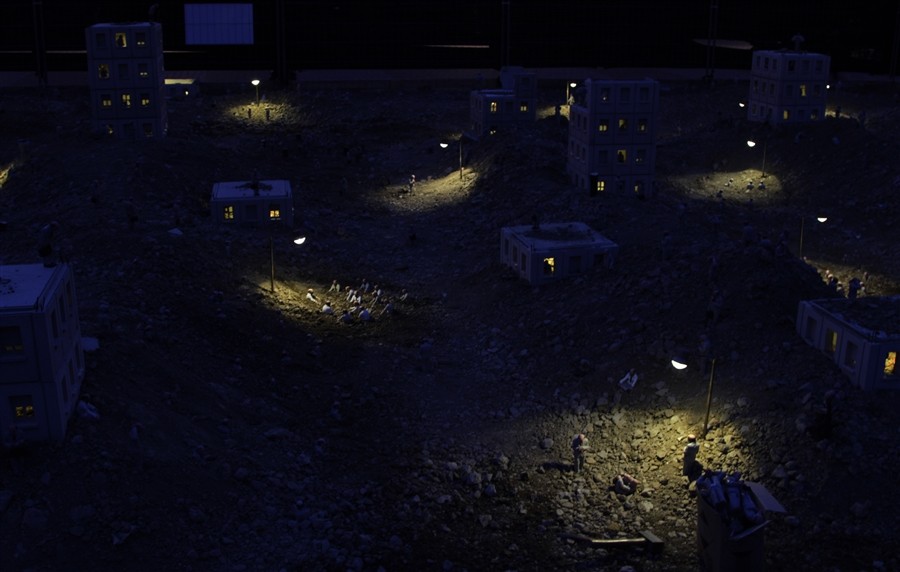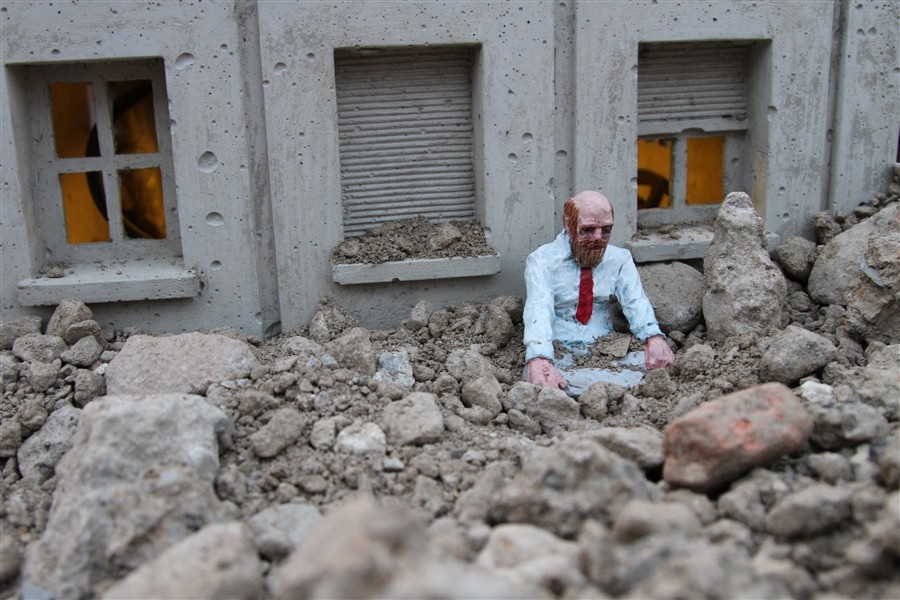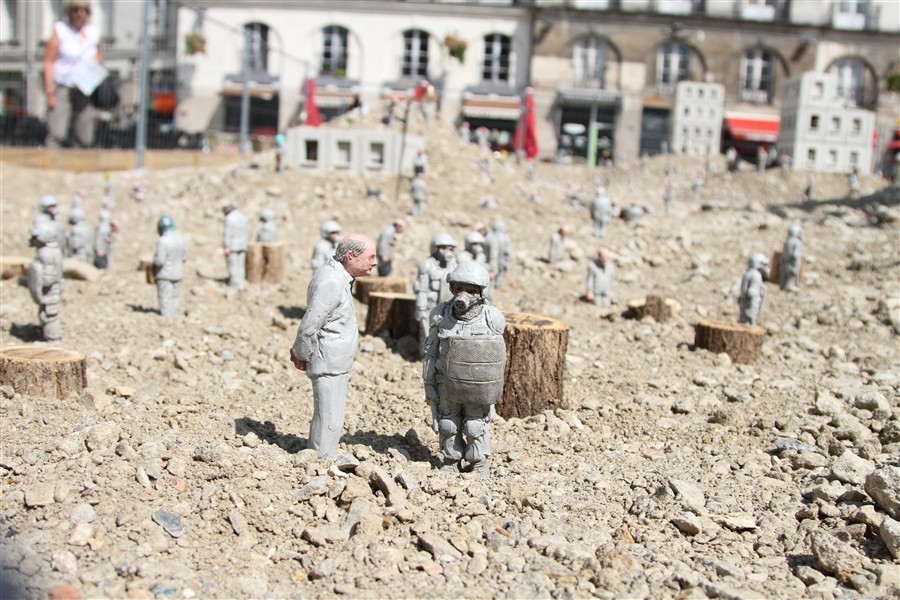 Popular in the Community