As for why books, he explains:
"The reason I chose books as my medium is really because in this day and age of growing technology tablets, the book is slowly becoming a dying breed. There are so many books circulating in this world that it would be a true shame to see such "blank canvas's" being discarded.
"They may have out lived their life of providing someone with a wonderful story but their story doesn't have to end there. By turning these books into works of art and displaying inspiring words or symbols I feel that I provide a new life and purpose for the books and more importantly give people a reason to once again take a look at books in a new light.
"Each book has it's own set of difficulties, the more detailed the word or design the more complex the preparation. I have however had a few pieces that surprised me in how quickly I was able to complete them. The hardest book took me two weeks to complete, and the easiest was two days - though keep in mind I only work on these books in the evening and weekends, as I have a full time job."
See his stunning work below. Which is your favorite? Let us know in the comments.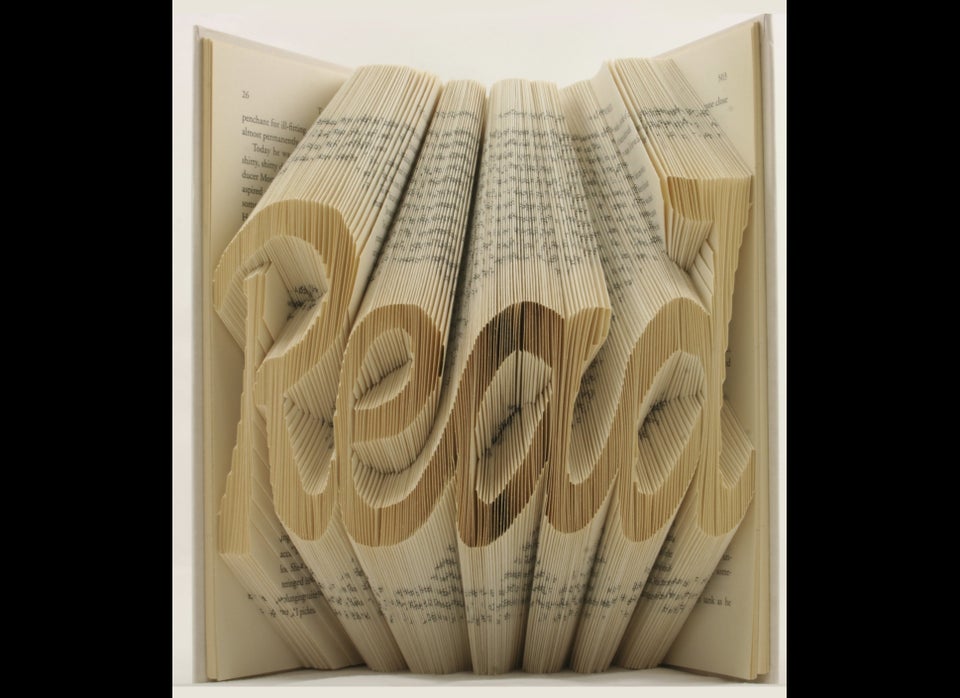 Isaac G. Salazar's Book Art