Leave it to Isaac Mizrahi to announce his marriage by (not so) slyly waving his hand in your face and wriggling his left ring finger.
After a "ring shot" (the camera does a nice little zoom on Isaac's flashy stone), Isaac explains to Wendy how he and his boyfriend of six years, Arnold Germer, made the decision to get married. After New York passed the law legalizing gay marriage this past summer, like several other male fashion designers (Jeffrey Costello and Robert Tagliapietra, Michael Kors), he and Germer decided to take the plunge.
But then the reality of a wedding -- at least, a high-profile fashion wedding -- set in. Isaac said to Wendy:
"People have ideas. 'You have to have a series of parties, Vera Wang has to be called, that lady who makes the wedding cakes... Sylvia Weinstock -- like, start now!' So we were terrified and we decided to just elope to City Hall."
So Isaac and Arnold were married before a justice of the peace in City Hall on November 30, having a quiet ceremony (save for Isaac's sobbing) and no major fanfare.
Feel a little cheated that you didn't know sooner? So did lots of Isaac's friends, he says. But never fear: "In the end," says the designer, "I think on the year anniversary, we'll have a giant shindig -- and yes, I will call Vera Wang and she will do my dress."
Yipee!! We are SO excited for November 30, 2012.
Check out photos of Isaac and Arnold over the years: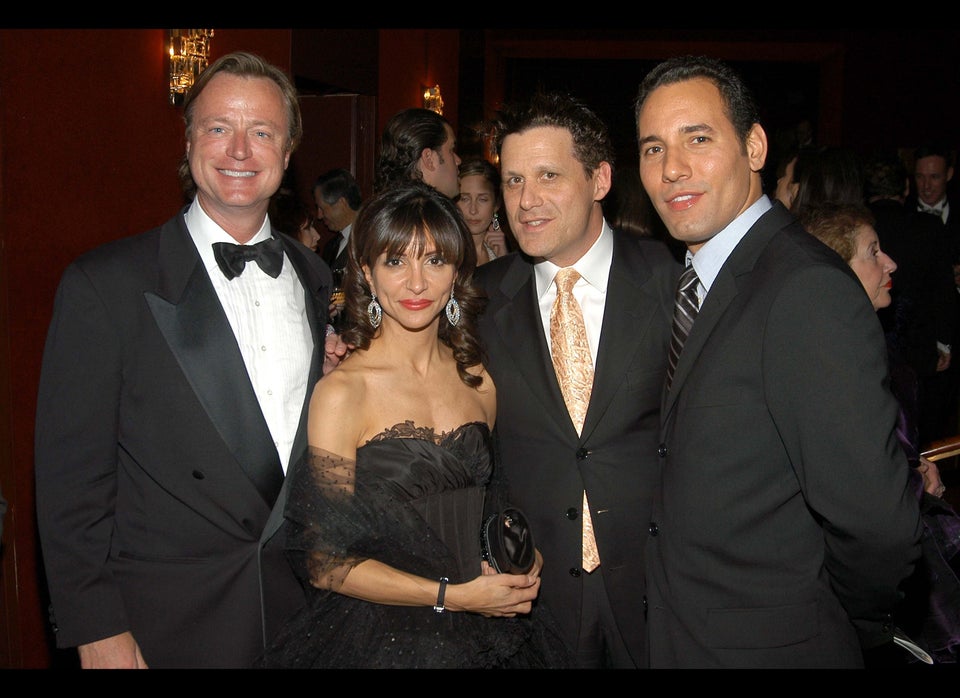 Isaac Mizrahi and Arnold Germer