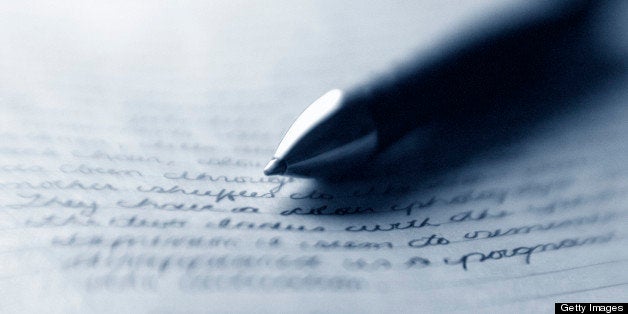 When I asked Isabel Allende for a quote from one of the many rave reviews of her latest novel, Maya's Notebook, she responded with this one:
An explosive novel... Every character is enthralling... This is a boldly plotted, sharply funny, and purposefully bone-shaking novel of sexual violence, political terror, "collective shame," and dark family secrets, all transcended by courage and love. -- Booklist (starred review)
I found this quote quite fitting for not only her latest novel -- her first set in the present -- but also for herself and her tumultuous life.
Allende, small and beautiful, bold and funny, is no stranger to dark family demons or political terror. The fiery Chilean-American literary powerhouse has used her life's traumas -- which include being politically exiled from Chile when her cousin was overthrown by Pinochet, the devastating death of her daughter from a rare disease and the drug related deaths of two of her step-children -- to better the world through her writing, her speaking and through her foundation and nonprofit work.
Allende is a prolific and wildly popular author with 19 books translated into 35 languages and more than 57 million copies sold. She also holds 12 international honorary doctorates and has won 50 awards in more than 15 countries. She lectures all over the world on women's issues and also started a foundation to empower women and girls, which she created to pay homage to her daughter, Paula Frias, who died in 1992 at 28 years old.
Her latest novel out today, Maya's Notebook, is the gripping story of 16-year-old Maya Vidal, told through her notebook. Maya was lovingly raised in Berkeley by her Chilean grandmother and her African-American grandfather. But when cancer took Maya's beloved grandfather, she started into a downward spiral of drugs and alcohol. After being sent to a school for troubled kids in a remote part of the Northwest, she escapes and ends up with a violent twist in Las Vegas. Before long, her drug dealer, the FBI, and a corrupt Vegas cop are after her. On the run, Maya eventually ends up in a a remote Chilean island where she is sheltered and changed by the people of the island of Chiloe. Read more about Maya's Notebook on Allende's website.
The very busy Allende was nice enough to answer a few of my questions about her latest book.
What was your inspiration for writing this story?
My inspiration to write this story was my grandchildren and their friends, all teenagers when I was writing the book. I saw that they were exposed to many dangers and the parents could not really protect them: drugs, alcohol, crime, violence, unsafe sex, porn, etc. Fortunately they all survived those very vulnerable years and now they are in college.
This book includes some very complex, sometimes violent characters. What was your research process like for researching/writing these kind of characters?
I did not have to research much for this book. My three stepchildren are addicts; two of them have died of drug related causes. I have seen how devastating addiction can be in young people's lives and the lives of everybody around them. I only researched about the new drugs in the street, they change all the time.
What do you hope is something that readers remember about the book long after they have read it?
I wish my readers will remember the characters. When I write fiction I never try to deliver a message, I just want to tell a story. But I admit that I want the story to be memorable and the characters to touch the reader's heart.
Popular in the Community