That's the day Isabel Marant for H&M hits stores, and it's a date our staff has committed to memory. We're so excited about this collaboration that we've been trolling the Twittersphere for photos ever since the new line was announced last month.
Now we've got one, courtesy of Isabel Marant herself. The designer posed for a photo tweeted by H&M this morning:
The verdict? We are not at all disappointed. The slouchy print dress and ankle boots are exactly what we expected and hoped for from this collection -- laid-back, feminine without being "girly" and so utterly Marant. Oh, and the pieces cost a fraction of what normal Isabel Marant gear costs.
Can you hear that squealing? Yep, that's us freaking out at our desks. Please excuse us while we go squeal some more.
Will the new collab be better than all these?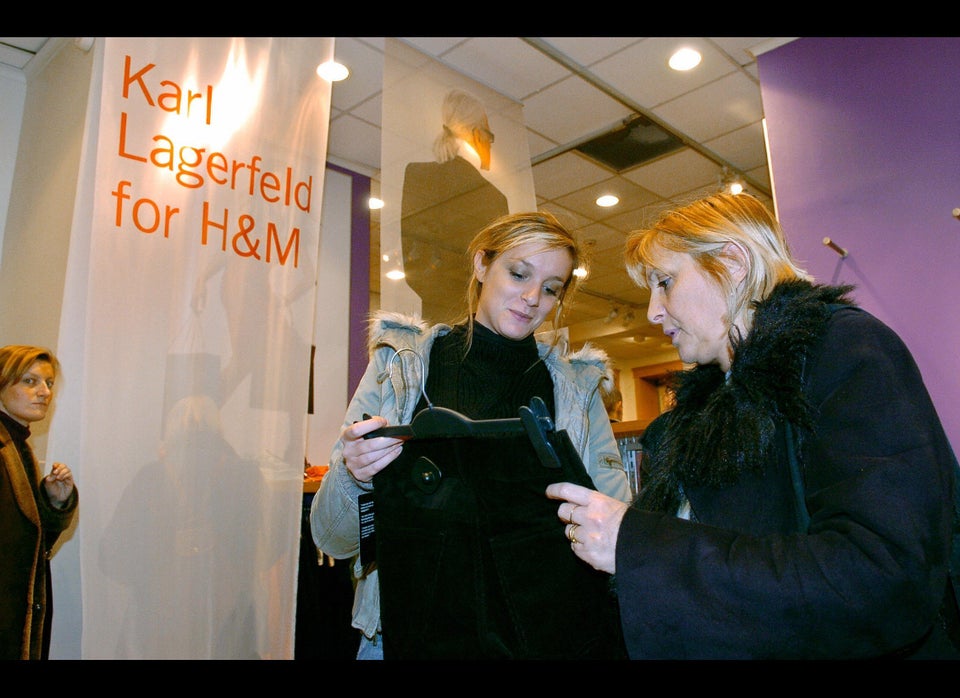 H&M Designer Collaborations