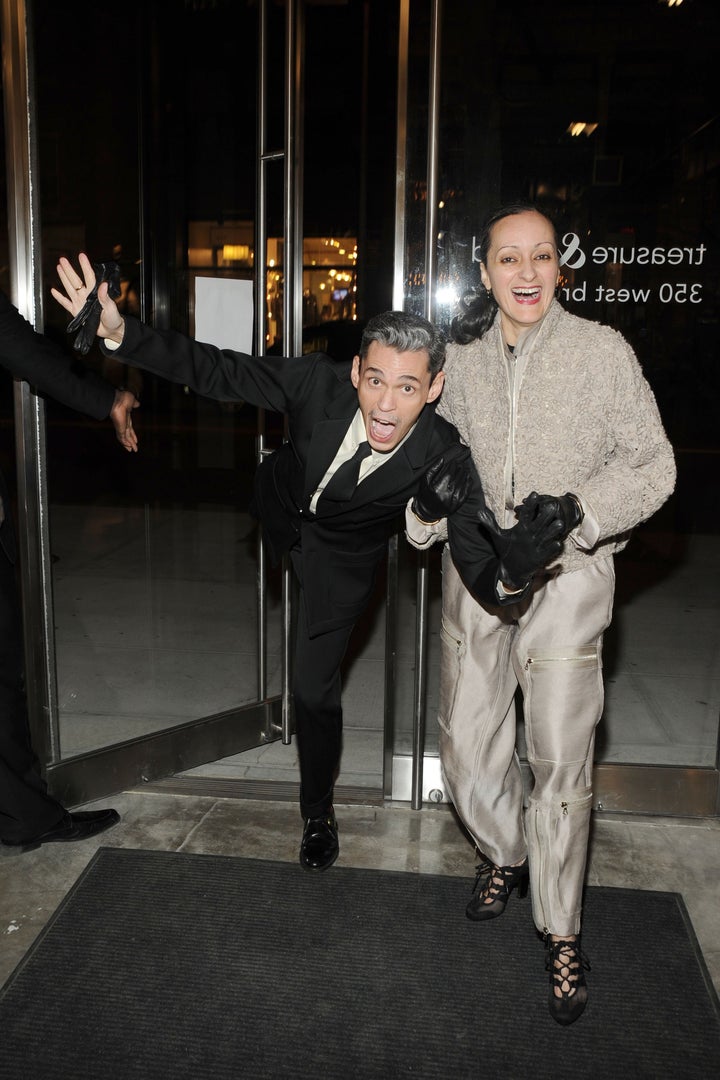 With her new book, "Roots of Style: Weaving Together Life, Love and Fashion", now in stores, Isabel Toledo is making the media rounds -- and she's bringing her handsome hubby, Ruben, with her.
And there's good reason for that. "We can't talk about Isabel without talking about Ruben," said Nina Garcia, who interviewed the pair in front of an audience at New York's Museo del Barrio on Thursday evening. Garcia lauded them as "one of the most creative couples of this generation," for theirs is a literal marriage of art and design: Ruben is by profession an artist and does all of Isabel's sketches.
Garcia also pointed out what a wonderful love story Isabel and Ruben have. In a room filled almost entirely with women, the Toledos had the audience swooning and sighing as they recalled their history together.
"I wouldn't be surprised," said Garcia, "if in some years there is an Oscar movie made about their love story." If so, it would definitely include Ruben's signature line: "I fell in love at first sight," he said of Isabel, "but it took her 30 years!"
The pair laughed as they recounted their past, including the day they met in high school (both could remember exactly what Isabel was wearing), starting off the business with practically no money and how Isabel made her entire first collection by hand.
As they spoke, a slideshow of photos slid by in a reel on the wall behind them, featuring Isabel's sketches, editorials, pictures of their staff and many shots of her most famous client: Michelle Obama.
How can we talk about Isabel without talking about FLOTUS? Michelle Obama is an inescapable part of Isabel Toledo's public identity and her most famous customer by far (especially considering how few celebrities Isabel dresses).
"That was a gift from the universe," said Ruben. Isabel also felt like there was some higher power at work, recalling how convinced she was, deep down inside, that Michelle Obama would pick her design for the inauguration ceremony.
Because it wasn't a guarantee. Working with Chicago boutique owner Ikram, Isabel was asked to propose a design. She aimed to create something that would "encapsulate that moment in a three-dimensional way," she said, but that design only came to her after several anguish-filled days. "I couldn't feel that moment," said Isabel, "but then I saw that swatch." The yellow-green lace fabric, nearly impossible to describe but perfect on-screen, was her starting point.
After that, she said, she just knew.
You can read all about Isabel and Ruben's journey in the designer's new book, "Roots of Style: Weaving Together Life, Love, and Fashion." Just make sure you're ready for the major dose of adorable their love story packs.
See more longtime fashion couples!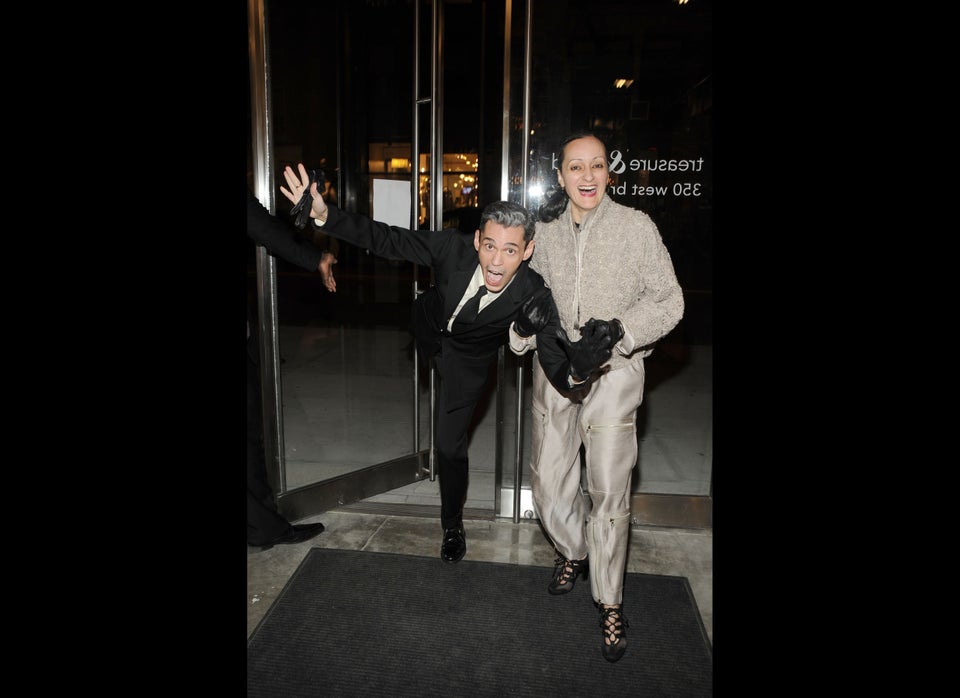 Related