Meet Isabeli Fontana, Brazilian supermodel and the center of some serious drama between Lauryn Hill and Rohan Marley.
Hill and Marley, son of the famous reggae singer Bob, have been a couple since 1996 and have five children together. But as Popeater documented, Marley denies that Hill's sixth child, whom she just gave birth to on Saturday night, is his.
To make matters worse, rumors have it that he's dumped her for the 28-year-old Fontana.
The drama has played out largely over Twitter, where Marley first denied that he had "anyone expecting anything" in response to a Tweet about Hill's pregnancy on June 6.
As BET reported, a journalist engaged Marley on Twitter to confirm the denial, asking: "so we are clear: 1) you're not married to your ex-wife or Lauryn, and 2) she isn't preggo w/your child, but someone else's?" Marley replied, "That is correct until I say out of my mouth to the contrary."
While Marley seems to be flip-flopping on the issues between himself and Hill, Fontana seems to be unquestionably involved, retweeting his July 23 statement: "Ms. Hill is the mother of my children, whom I have a tremendous amount of love and respect for. I would never do that." That being dumping her while she was pregnant with their child? Lying about the child being his?
While all the problems between Hill and Marley are still murky, it seems fair to say that Fontana, the stunning Vogue cover girl, H&M ad star and Victoria's Secret runway model, is Marley's new squeeze. Or something like that. To which we shake our heads.
Meet the third member of the Hill-Marley-Fontana love triangle below.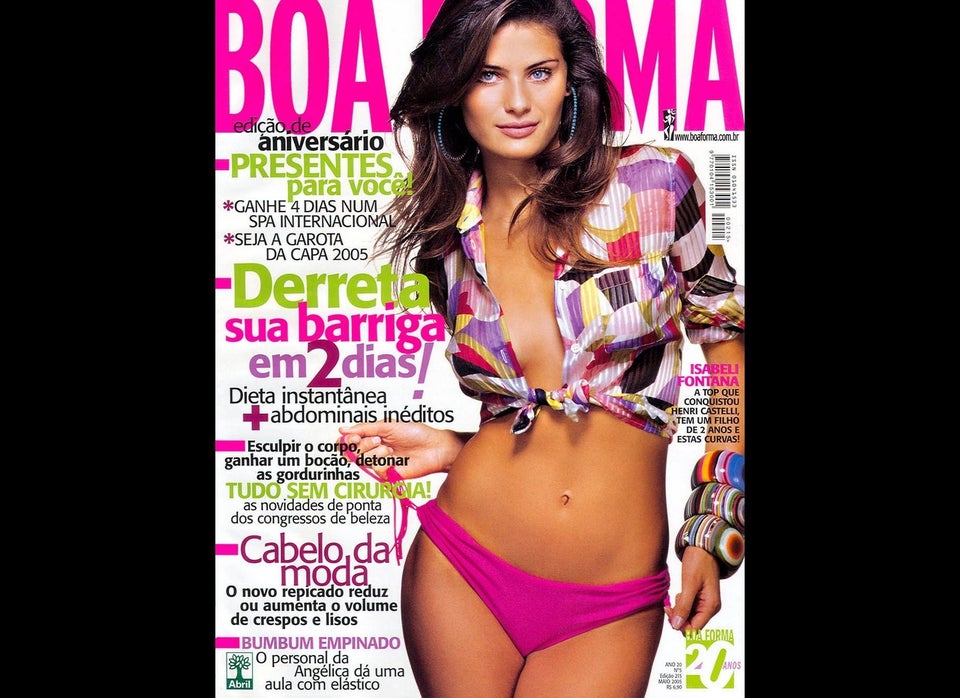 Isabeli Fontana
Popular in the Community