An 18-year-old in Colorado is facing first-degree murder charges after allegedly stabbing her mother in the face and neck 79 times.
The teen's stepfather, Ryan Hoy, called Aurora Police to the home on the night of Aug. 28 when he saw blood pooling under the door of the upstairs bathroom. According to the arrest affidavit, Hoy told dispatch that police had already been called to the house earlier that day because his stepdaughter, Isabella Guzman, had allegedly threatened her mother Yun-Mi Hoy in an email telling her, "You will pay."
"I went to talk to Isabella and we sat down in the backyard looking at the trees and the animals and I started to talk to her about the respect that people should have for their parents," Robert Guzman told 7News. "And I was trying to let her know that she should be obedient to her parents, not rebellious, that she should try to listen more and everything was going fine. In the conversation, I thought that I made progress. But obviously it didn't do nothing, because hours later, this thing happened."
While on the phone with dispatch, Hoy said that at first he was unable to open the door because Guzman wouldn't let him enter and he heard Yun-Mi Hoy say "Jehovah" before the bathroom door opened.
"Hoy then observed Isabella Guzman standing in the doorway holding a knife," the affidavit reads. "Hoy advised that he never heard Guzman say anything and that she didn't speak to him as she exited the bathroom... [she] was just staring straight ahead when she walked past him."
Hoy told dispatch that Guzman left wearing a pink sports bra and turquoise shorts, taking the knife with her. While performing chest compressions on his wife, Hoy said he believed his wife was already dead because she was staring blankly ahead.
When officers arrived on the scene, they found Yun-Mi Hoy lying naked on the bathroom floor covered in blood next to a baseball bat. An autopsy found that she had suffered 31 stabs to the face and 48 stab wounds to the neck.
Guzman was found by police the next day in a nearby parking garage and was arrested. She was due to be formally charged in Arapahoe County court on Thursday morning, but the judge was forced to push back the court date until later in the afternoon because Guzman refused to come out of her cell.
At the beginning of her hearing, 9News reports that Guzman was smiling and made faces at the courtroom camera. She is being held without bond and is facing charges of first-degree murder and two counts of a crime of violence.
Guzman, who turned 18 in June, will be charged as an adult and is eligible for the death penalty.
Related
Before You Go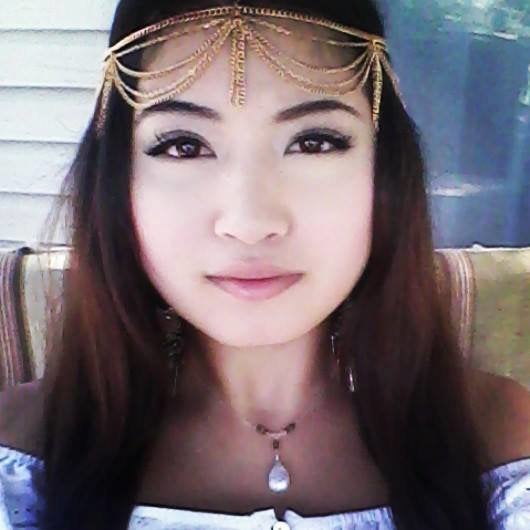 Isabella Guzman
Popular in the Community