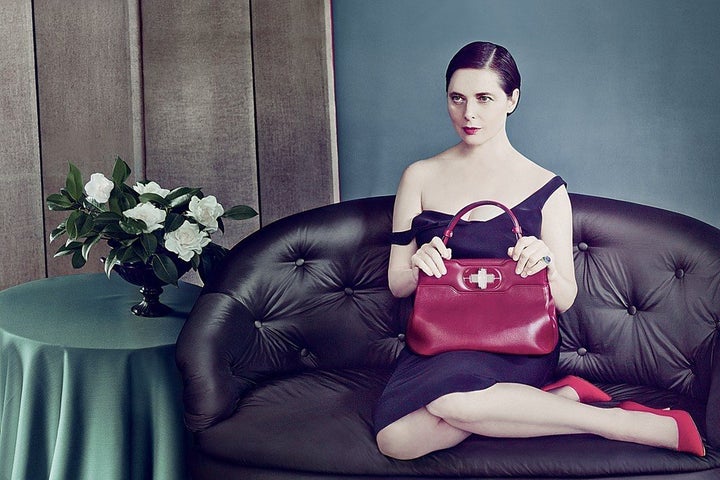 While watching the new HBO documentary "About Face" at a screening this week, we were most delighted by Isabella Rossellini's on-screen banter. The 60-year-old model and daughter of Ingrid Bergman charmed us with her candid talk about plastic surgery ("Is it the new foot binding?") and about how her life has changed in the industry as she's gotten older. (Rossellini famously claimed she lost her Lancome contract in 1996 for being "too old.")
Sadly, Isabella wasn't at our screening -- we would have fangirled out, for sure -- but luckily, the Italian model and actress has a new set of ads to give us our fix. Rossellini, 60, stars in a new Bulgari campaign for her latest collection of Isabella Rossellini for Bulgari bags, as reported by Women's Wear Daily.
The model looks stunning in the spots, shot by Annie Leibovitz, who also photographed Rossellini for that famous portrait with David Lynch back in 1986. Here, she does the same black-dress-halfway-off-the-shoulder thing, but this time instead of a man covered in a turtleneck, she brandishes a gorgeous red handbag, one of her signature pieces that will be available for fall and spring. Can we place our order?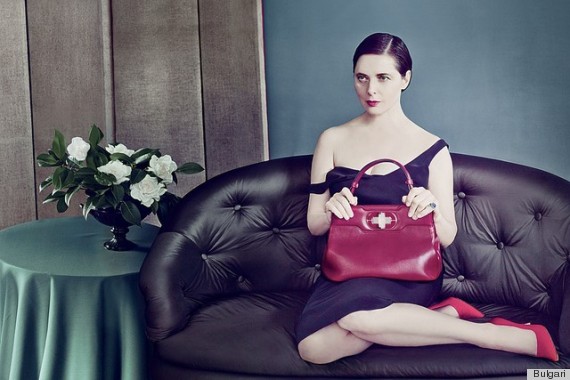 Check out these classic supermodels then & now!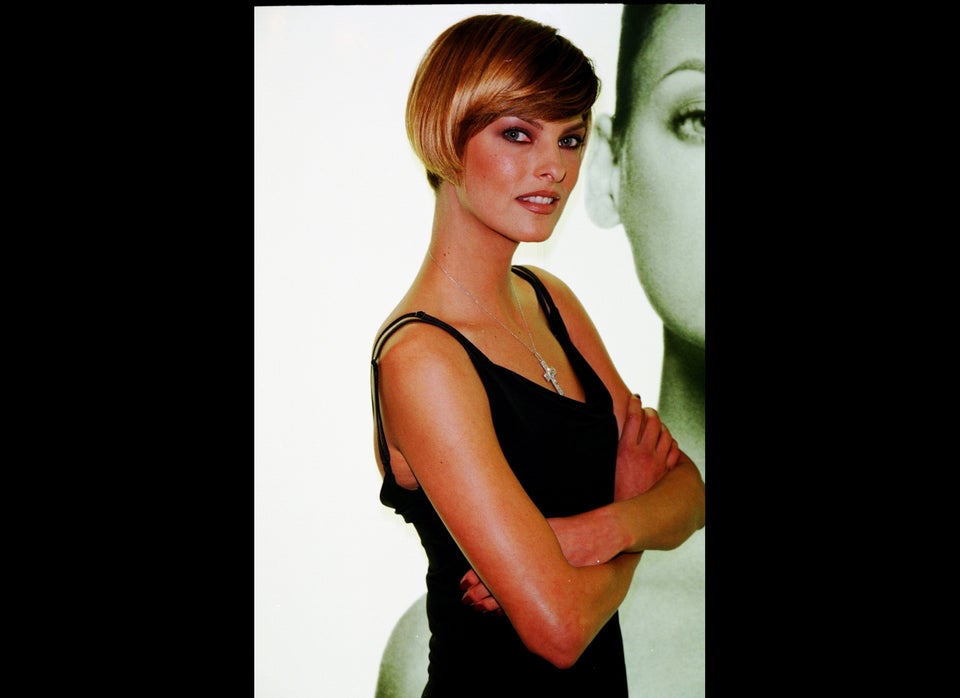 Classic Supermodels: Then & Now
Related