Ever since we found out that Isabella Rossellini was making a follow-up to her naughty web series, "Green Porno," we've been early awaiting what the smoldering Italian actress had to offer next. Finally, the day has come; today Rossellini released a clip of her quirky, soon-to-debut project -- "Mammas," which premieres this Sunday on the Sundance Channel.
A celebration of all things maternal, the clever romp through animal instincts takes a cue from its predecessor, placing Rossellini in a hilarious array of costumes as she explores the ins and outs of motherhood. From selfless mother spiders to slightly terrifying female hamsters, she acts out an abundance of maternal types, just in time for Mother's Day weekend.
If you watched "Green Porno," her clever ode to animal sexual behavior, you know that Rossellini isn't afraid to get weird. Watch the video above for a sneak peek of "Mammas" and let us know what you think of the new series.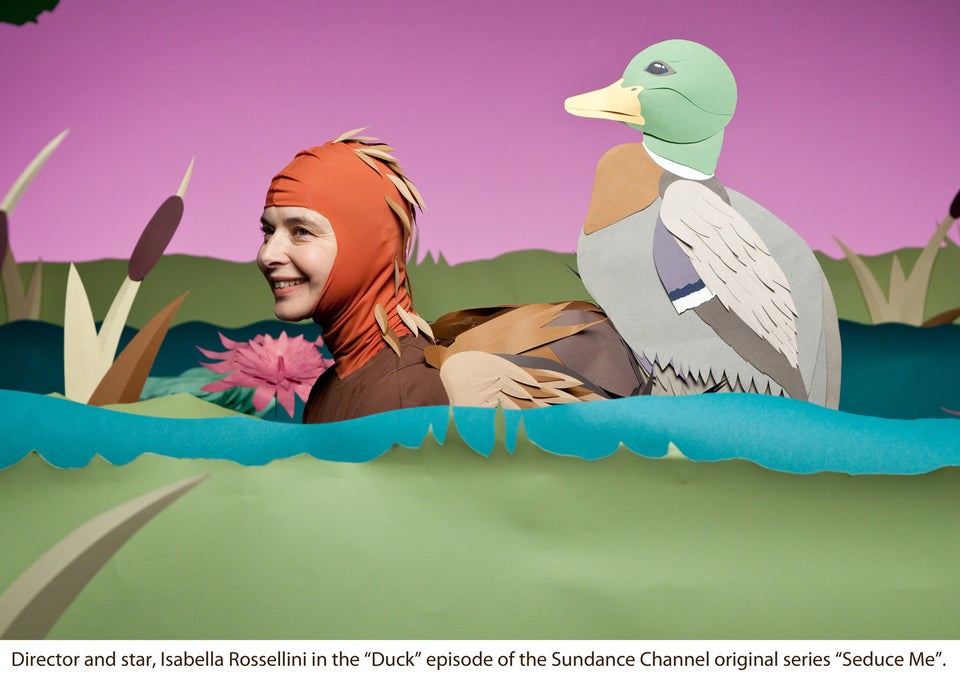 Isabella Rossellini
Popular in the Community