"This is a robbery, gentlemen," one of two thieves allegedly told the pair of young security guards patrolling Boston's Isabella Stewart Gardner Museum in the early morning hours of March 18, 1990.
Later that morning, two men walked out with 13 artworks: "Three Mounted Jockeys," "Leaving the Paddock," "Procession on a Road Near Florence" and two studies by Degas; a Shang dynasty vase; "Landscape with an Obelisk" by Govert Flinck; "Chez Tortoni" by Édouard Manet; "A Lady and Gentleman in Black," "Christ in the Storm on the Sea of Galilee" and "Portrait of the Artist as a Young Man" by Rembrandt; "The Concert" by Johannes Vermeer; and, somewhat oddly, a finial eagle.
They dressed as police officers to gain access to the building after hours, handcuffed the guards on duty and duct-taped them in the basement while the thieves made off with the art in a red hatchback. Combined, the museum asserts that the lost works are worth around $500 million. It's the largest (that is, most expensive) art theft in U.S. history.
Now, 26 years later, none of the stolen art has been recovered. But museum officials say they are still hopeful for its return. Actually, Gardner museum security director Anthony Amore isn't the least bit concerned with successfully prosecuting any of the criminals involved. 
"We have only one mission," Amore told The Huffington Post. "I could not be any more clear: Our only mission is recovery of the art. We don't even mention 'prosecution' in this building."
The security director explained that the museum has received many thousands of tips offering clues to the paintings' whereabouts since their disappearance -- and the tips keep rolling in. Amore and federal authorities are in contact "seven days per week, without exaggeration," Amore said, following up on every single one. (In a 2011 lecture, former head of the National Stolen Art File Lynne Richardson said federal authorities chased leads to Japan, France and Ireland -- even from a psychic in Australia who pointed to a specific New Jersey home. The person living there had taken the remaining contents of the house to a dump upon moving in, but said he "could have seen" a few of the paintings.)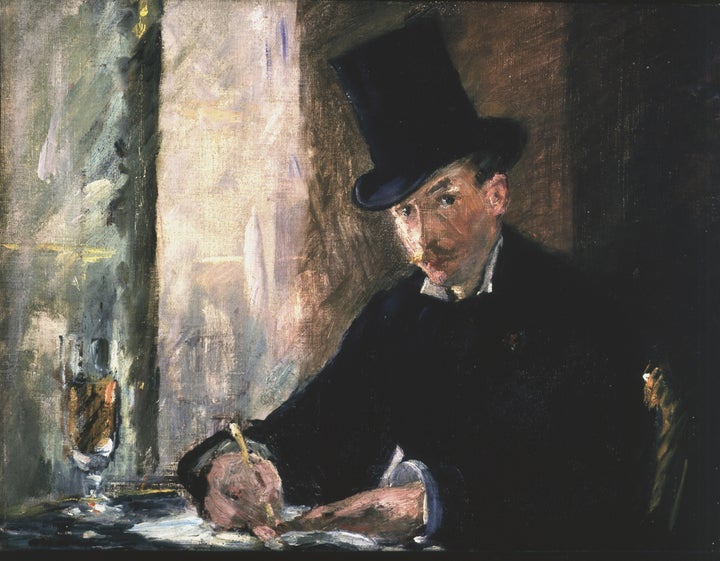 Major leads have included an anonymous note, a credible sighting, and more than one raid through the underworld of Boston crime gangs and beyond. Here is a brief overview:
March 1990
After the robbery, the Gardner museum announced a $1 million reward for the return of the paintings, which has since been upped to $5 million. Authorities immediately had one suspect: Myles Connor, Jr., a well-known art thief who also happened to be in jail at the time. Connor claims that he'd cased the Gardner museum in the late '80s with Boston mobster Bobby Donati, but didn't act. In 2013, Connor told The Patriot Ledger that he suspected his crew of thieves was hired by someone else.
April 1994
Four years after the heist, the Gardner museum received a message from a person claiming they could return the paintings for $2.6 million and legal immunity. The subsequent attention by FBI and other law enforcement apparently spooked that individual after the museum shared his or her letter with authorities to inquire about immunity. Nothing came of the offer.
Late 1997
Vanity Fair published an investigative piece about the heist by Boston Herald reporter Tom Mashberg in March 1998. Mashberg's story is long and winding, but here's the gist: Months before, he'd met with a man named William P. Youngworth III, part of a Boston art theft ring and an associate of Connor, whose release from prison Youngworth wanted to secure. He allegedly showed Mashberg a rolled-up canvas in a warehouse that appeared, when unrolled, to be the missing Rembrandt seascape. The Gardner museum later stated what Mashberg saw was either the original work or a good copy. 
Authorities, however, did not end up negotiating a deal with Youngworth or Connor -- even after the Herald received paint chips allegedly taken from the stolen works and analyzed them to confirm their authenticity. A separate FBI analysis determined the chips did not belong to a Rembrandt. 
1999 
The FBI contacted two more possible suspects with ties to organized crime, Carmello Merlino and David Turner. The Boston Globe reported that Merlino, now deceased, once attempted to negotiate the artworks' return until he was arrested with Turner, accused of plotting to rob an armored car depot. 
May 2012
A woman told authorities that she once saw her deceased husband, a friend of Merlino, give a Connecticut mobster named Robert Gentile a painting. Authorities raided Gentile's home in Manchester, Connecticut, but turned up nothing. Gentile's lawyer told the Boston Globe in December 2015 that federal authorities are still convinced his client knows the paintings' whereabouts.
March 2013
In a public appeal for help, FBI told the press it had determined the works were moved to "the Connecticut and Philadelphia regions," but still didn't know precisely where. 
August 2015
The FBI stated its certainty that the two thieves who posed as cops were now dead. But the missing works could have changed hands several times.
"The focus of the investigation for many years was: Who did this heist?" FBI assistant special agent Peter Kowenhoven told The Associated Press at the time, adding, "So now the focus of the investigation is the recovery of the art." At the same time, authorities released grainy security video that captured what may have been a dry run for the robbery.
December 2015
The FBI raided the Suffolk Downs horse track in Boston. Since part of the track had been closed when the Gardner heist took place, it might have been a holding place for the works. The investigation, however, turned up nothing.
Amore told HuffPost that he believes the stolen works are still together. Robert Wittman, a former lead of the FBI's Art Crime Team, however, described in his 2011 book Priceless: How I Went Undercover To Rescue The World's Stolen Treasures that at least a few of the paintings had made their way to Europe. During his time at the FBI, leads from international police showed the works were almost certainly in France, but, according to Wittman, a successful seizure didn't happen due to infighting between agencies.
The former FBI agent told HuffPost that he could not say whether any of the works were still overseas. (In his 2013 interview, Connor said the paintings were certainly "all the way around the world," possibly in Saudi Arabia.)
Art theft is a glamorous crime in popular culture: A wealthy patron, with a special place in his heart for Rembrandt, commissions a heist, or some enterprising soul nabs a painting to later use as a bargaining chip. Wittman said he'd never seen a commissioned art theft in his decades-long career at the FBI, calling thieves "better criminals than they are businessmen." And it's true that some thieves have abandoned art, burned it, or were caught in other bungled attempts to offload their ill-gotten goods.
But some hold onto the notion that stolen art can be used as a pawn. In 2004, ABC News reported that Youngworth referred to the Gardner robbery as a "grab and return" crime. Donati, the mobster, supposedly wanted to secure a get-out-of-jail-free card for Italian mob boss Vincent Ferrara, who was to be sentenced to prison within days of the heist.
But even Wittman believes the 13 Gardner works will eventually surface.
"That's the good thing about these artworks. They outlive us," Wittman told HuffPost. "And if anyone wants to profit, they have to keep them in good condition." 
Calling all HuffPost superfans!
Sign up for membership to become a founding member and help shape HuffPost's next chapter
BEFORE YOU GO
PHOTO GALLERY
Stolen Art from the Isabella Stewart Gardner Museum