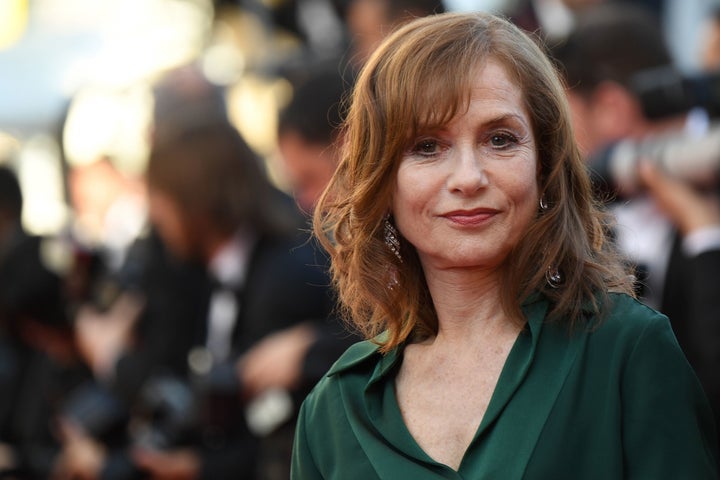 In France, according to Isabelle Huppert, actresses' currency isn't bankrupted as they mature. Unlike the cliché surrounding American film careers, their ages are "completely irrelevant." Which explains why, at 63, Huppert is enjoying a banner year. The Paris native has won raves for two movies opening before 2016's end: the psychosexual thriller "Elle" and the divorce drama "Things To Come."
Huppert is the Meryl Streep of France. She has more nominations from the César Awards ― the French equivalent of the Oscars ― than any other actress. But her on-camera persona is far subtler than Streep's. Already a fixture among stateside cinephiles, Huppert may see her profile rise with moviegoers over the next few months. She is part of the Oscars' heated Best Actress derby, a European veteran who could slip in the way Charlotte Rampling deservedly did for last year's "45 Years." (For what it's worth, Huppert considers any Rampling comparisons a compliment.)
Before awards season becomes too noisy, Huppert ― whose recent highlights include "The Piano Teacher," "8 Women," "I Heart Huckabees" and "Amour" ― must win the favor of American audiences who could find her characters in "Elle" and "Things to Come" a bit prickly.
The former has proven especially divisive. Despite mostly laudatory reviews, some critics find its story about a rape victim who provokes a game of cat and mouse with her assailant "infuriating." Directed by Dutch schlock maestro Paul Verhoeven, who made "Basic Instinct" and "Showgirls," "Elle" tackles the ills of misogyny from a satirical lens. Huppert's battle-scarred character's refusal to suffer at the hands of a masked attacker ― she finds sexual pleasure in the power of the chase ― makes a hero out of someone who won't grieve in any conventional way. After she is raped, she takes a bath, orders sushi and moves on with her night.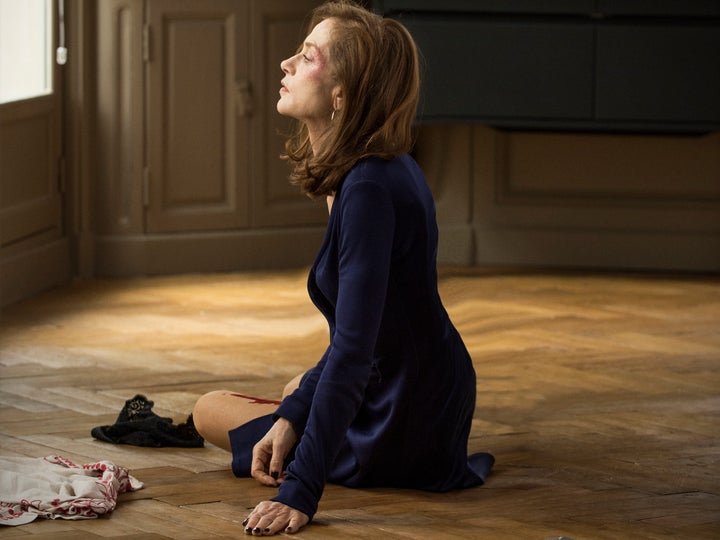 "She does not fall into the caricature of the classical vengeful woman taking the gun and shooting the guy, the James Bond type," Huppert said last month during the New York Film Festival, where "Elle" and "Things to Come" screened. "Maybe that's what certain persons would expect from her, but then that would follow precisely a male pattern. That's why I would call her a postfeminist character, making her own way. ... In a way, it is a revenge film."
Huppert recognizes that it's a dicey moment to deliver to American audiences a film about rape that isn't coated in anguish, given we've just elected a president accused of sexual assault and predatory behavior umpteen times over. Huppert sees "Elle" as something of a "fantasy," and a delicately told one at that.
Her character in "Things to Come" ― directed by Mia Hansen-Løve ("The Father of My Children," "Eden") ― hasn't experienced the same level of trauma, but she, too, processes life's setbacks with a nonchalance uncommon in America. A well-read philosophy professor contending with professional blows, she responds to her husband's proclamation that he has been seeing another woman by asking, sans affect, why he wouldn't instead just hide the affair.
The women in "Elle" and "Things to Come" are self-sufficient and resilient. Because they will not be victimized, they are able to maintain their sense of humor.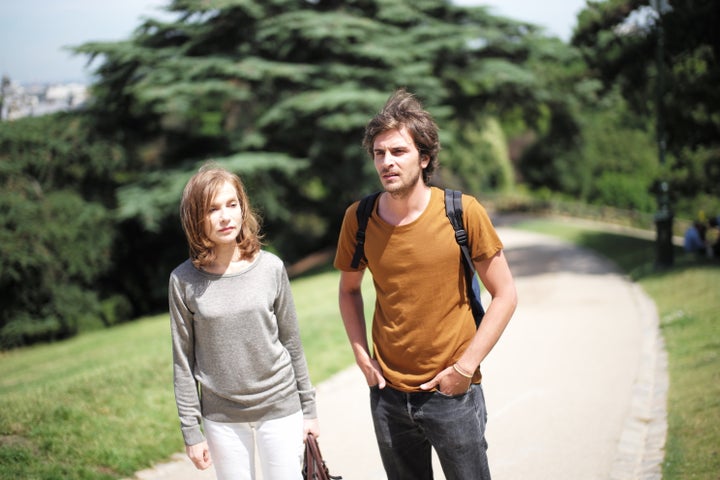 "There is a certain sense of amorality that we allow," Huppert said, referring to the Frenchness of the two characters. "The reaction should go even beyond the gender pattern because it's just a way to say, 'If someone leaves you, whether it is a man or a woman or whatever, it's not the end of the world.' We have to escape this pattern of being defined by the fact that you are with someone. ... As a performer, it's my natural instinct to put this kind of irony, no matter what I do. It certainly also avoids any sentimentality or sentimentalism or psychological heaviness."
Indeed, both films are about moving on with life. They're about finding farce in the face of tragedy. Throughout her 45-year career, Huppert hasn't had any trouble landing roles that tap into these sensibilities. Dating back to her early work with directors like Otto Preminger (1975's "Rosebud"), Jean-Luc Godard (1980's "Every Man for Himself" and 1982's "Passion") and Curtis Hanson (1987's "The Bedroom Window"), Huppert has gravitated toward weathered characters whose bitter eyes indicate lifetimes of hardship, often at the hands of men.
Huppert, who boasted of her collaborative methods with Verhoeven and Hansen-Løve, has always been a director's actress. Hot on the success of "The Deer Hunter," Michael Cimino refused to make 1980's "Heaven's Gate" unless he could cast Huppert over better-known performers like Jane Fonda and Diane Keaton. "Heaven's Gate" became an "unqualified disaster" of a flop, notoriously credited with tainting the auteur peak of 1970s cinema, when studios left directors to their own devices. No matter the drama: It was clear that Huppert's persona was not meant for meek storylines. In Cimino's sprawling Western, she played the pragmatic owner of a brothel. That she is now celebrated for playing women who defy male expectations crystallizes a career spent inhabiting ethically independent, borderline nihilistic characters ― and thriving at every step.
"It's like giving birth to a new prototype of a woman," she said of "Elle." "Of course it's a fiction character and it's certainly not someone you would meet walking in the subway, meaning it's not a completely realistic character. But it's a very, very special character. Even in fiction, you've never seen someone like her."
"Elle" opens in theaters Nov. 11. "Things to Come" opens in theaters Dec. 2.
Before You Go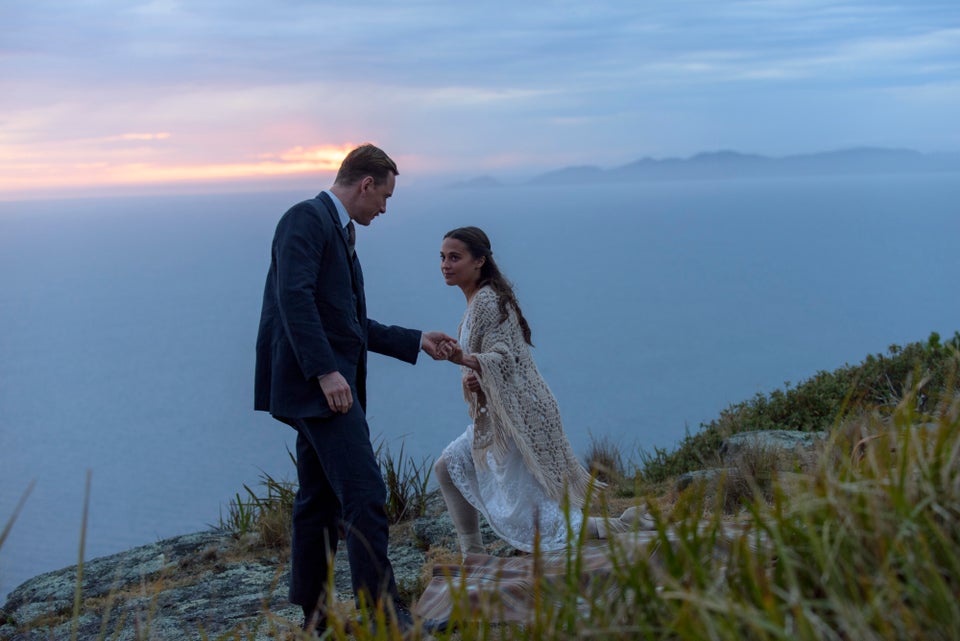 Fall/Winter Movie Preview 2016
Popular in the Community