Isadora Kosofsky is a 19-year-old photographer from Los Angeles who's been drawn to an unlikely trio of subjects. For her project "The Three," she documented the lives of Jeanie, Adina and Will, three individuals, all over the age of 80, who are in a romantic relationship.
Theirs isn't a love triangle in the classic sense. The trio are in what is better known as a "split object triangle," as Jeanie and Adina "share" Will romantically.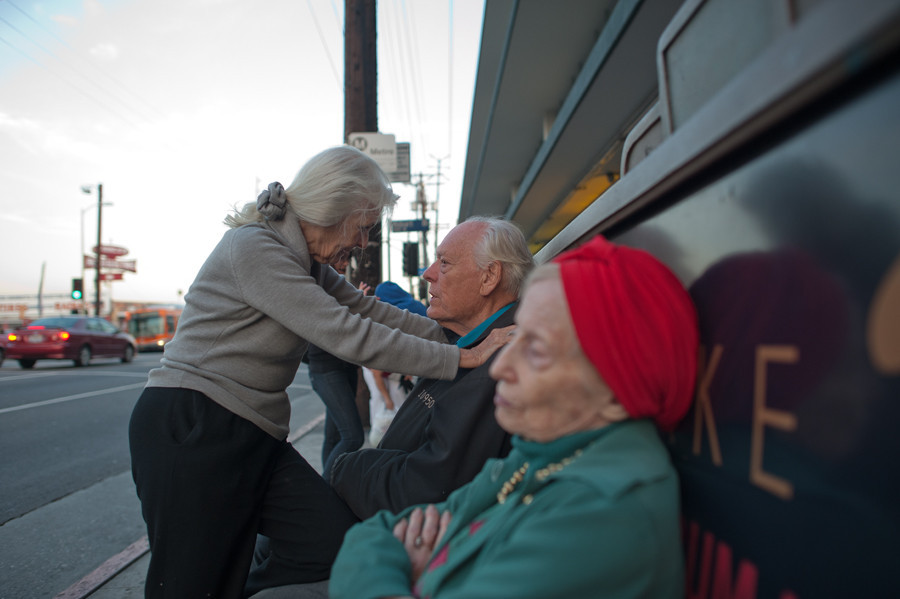 Kosofsky followed the threesome -- aged, at that time, 82, 90 and 84 respectively -- with their permission, meeting with them each morning at their particular senior-care facilities. Her camera captured the quietly intimate moments Jeanie, Adina and Will share with each other, from a kiss on the cheek to a walk hand-in-hand. The series offers a glimpse into the unique and unconventional connection between the three, a poignant bond that challenges the typical monogamous relationship model and sheds light on the beauty of aging.
Kosofsky began photographing seniors in retirement facilities at the age of fourteen, after the death of her maternal grandmother. She met Jeanie, Adina and Will a few years later, while she was photographing a woman at an assisted-living facility. "I observed Jeanie, Will and Adina for a few weeks and then asked if I could spend time with them," Kosofsky recounted to HuffPost. "Some assume I chose to befriend Jeanie, Will and Adina because they appear unconventional; but, in fact, I recognize a part of myself in each individual. Each day the trio would meet outside their respective retirement homes and search for a new 'adventure,' a purpose. I felt the comfort of being part of the group."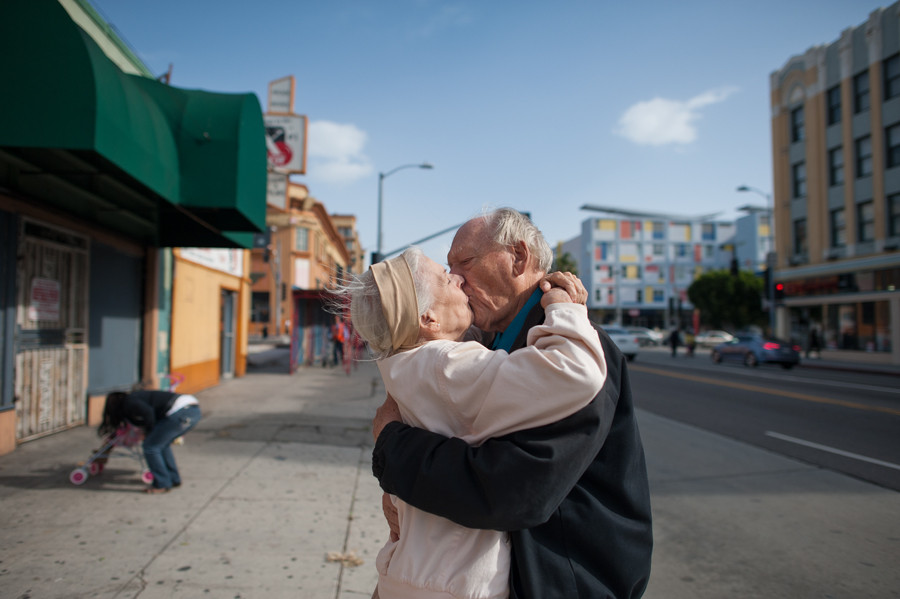 Though Kosofsky is decades removed from the trio, her lens effortlessly crosses the age barrier, recording tender stares and soft embraces. Never intrusive, she manages to maintain the perspective of an accepted observer, eager to snap shots that communicate the love and devotion encapsulated in this three-way relationship. Yet, at the same time, the series brings attention to the isolation one can experience at the end of life, the distance one can feel in relation to younger society.
"The thrill revealed sadness," Kosofsky added. "I experienced the isolation that one can feel even when part of a group, or pair, of companions. I felt the pain that dwelled just below the surface of their romanticism. My perception of relationships is confirmed, and I interpret this project to be about the struggle to love and feel loved, rather than love itself."
Ultimately, Kosofsky's series provides a complicated portrait of loneliness and belonging, prompting the viewers to address their own preconceptions of love, loss and aging. For Kosofsky, just the act of photographing Jeanie, Will and Adina was a form of comfort in the face of isolation. "I found solace in photography as a way to alleviate loneliness," Kosofsky explained. "Photography not only allows me to feel less solitary, but my subjects also feel less alone through our relationship and the creative process."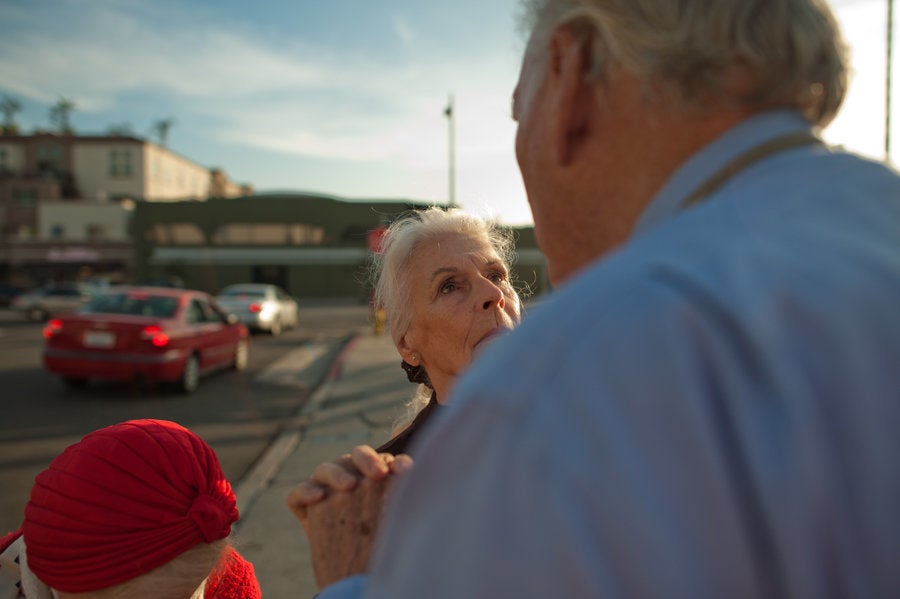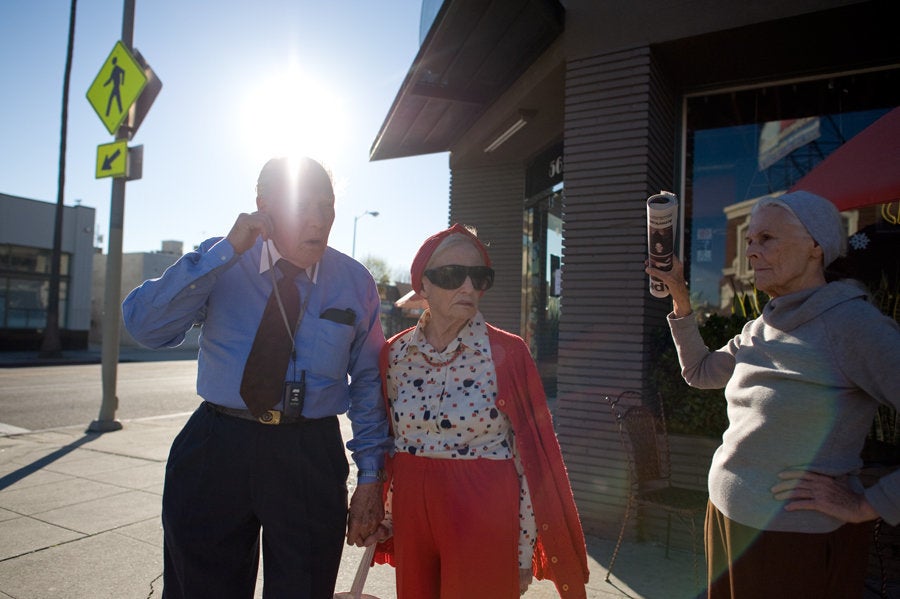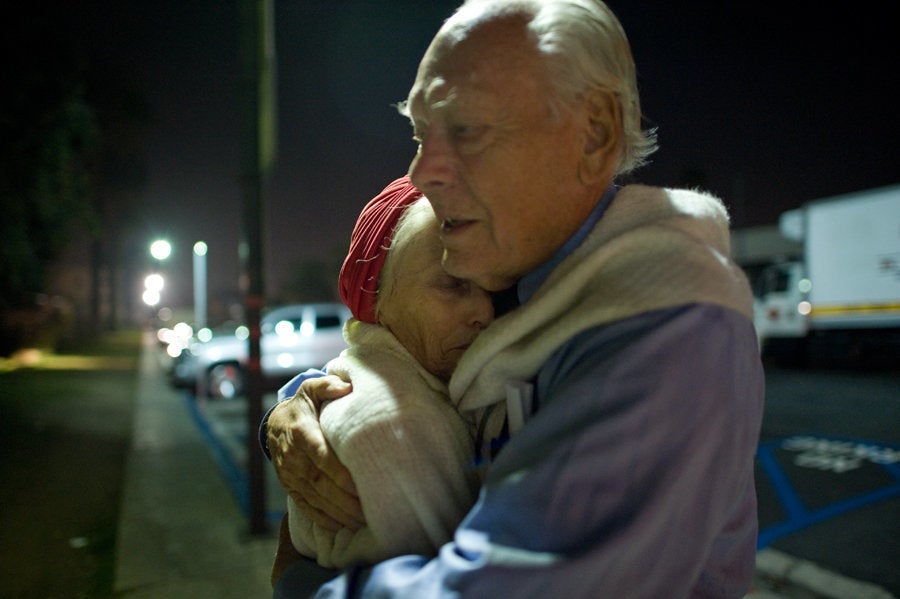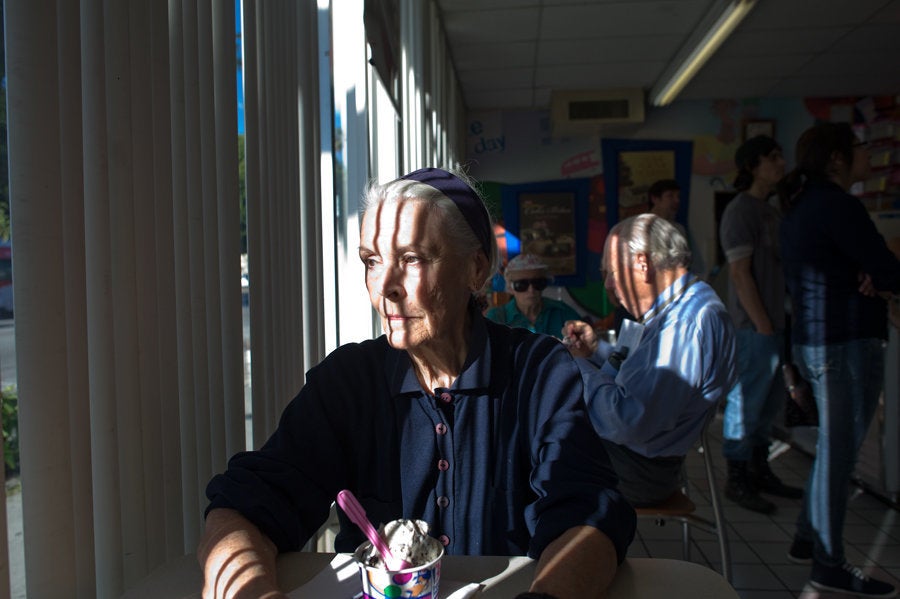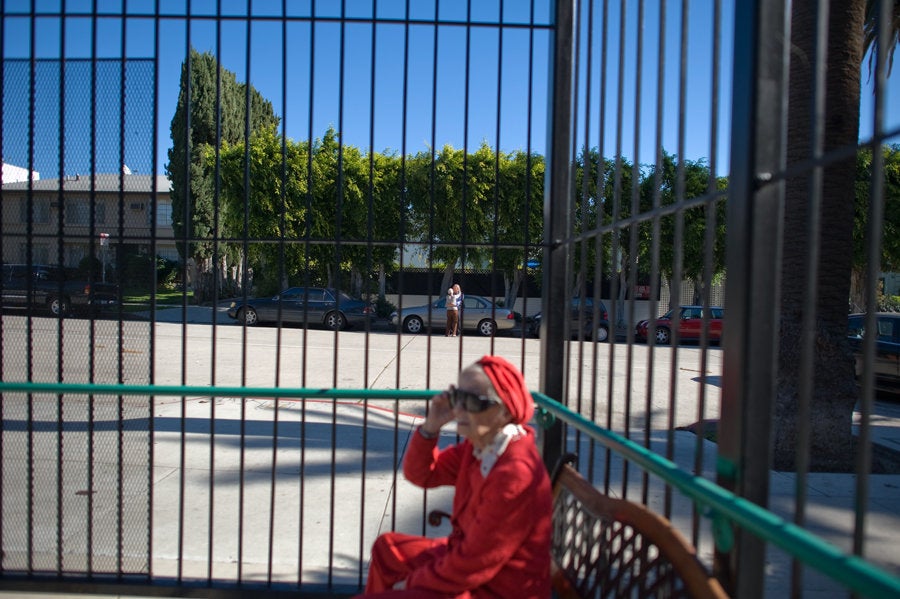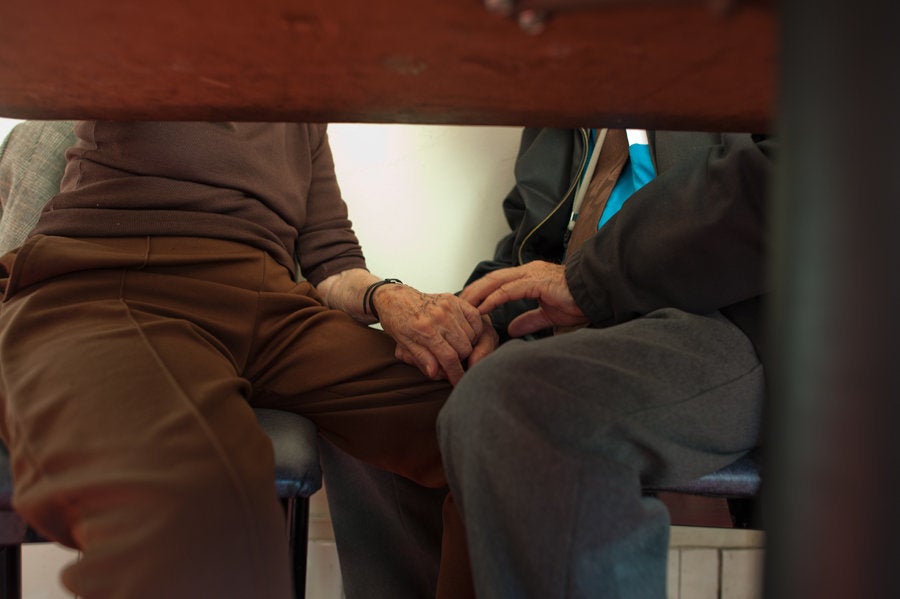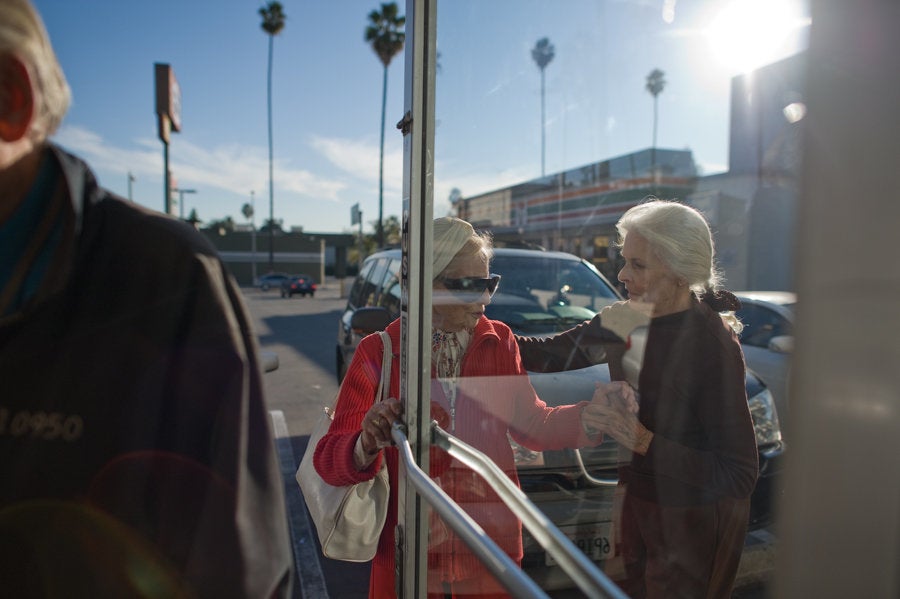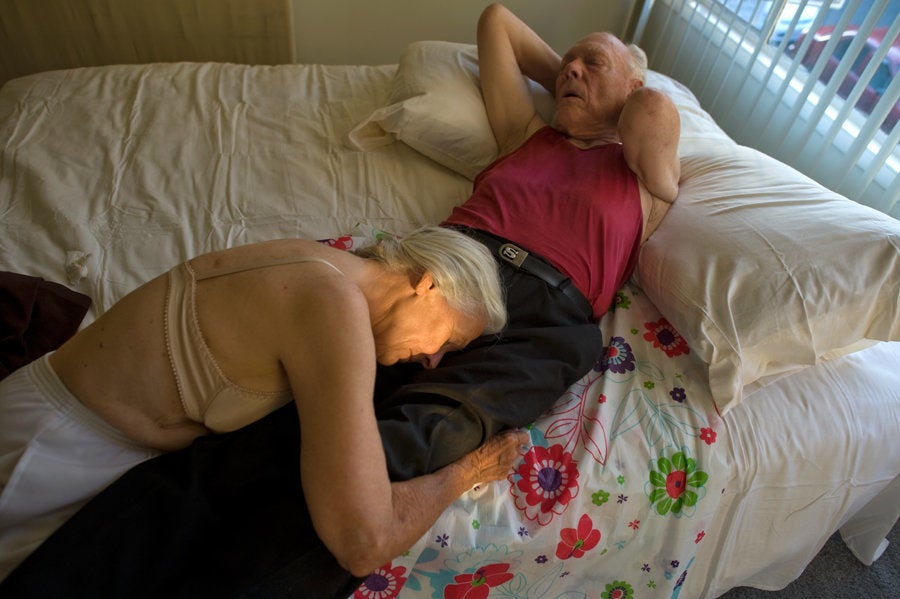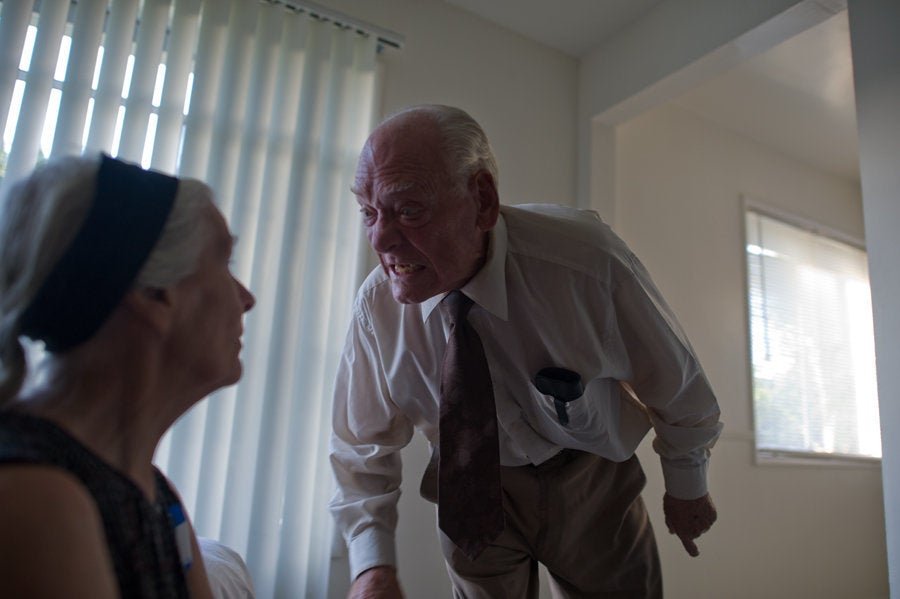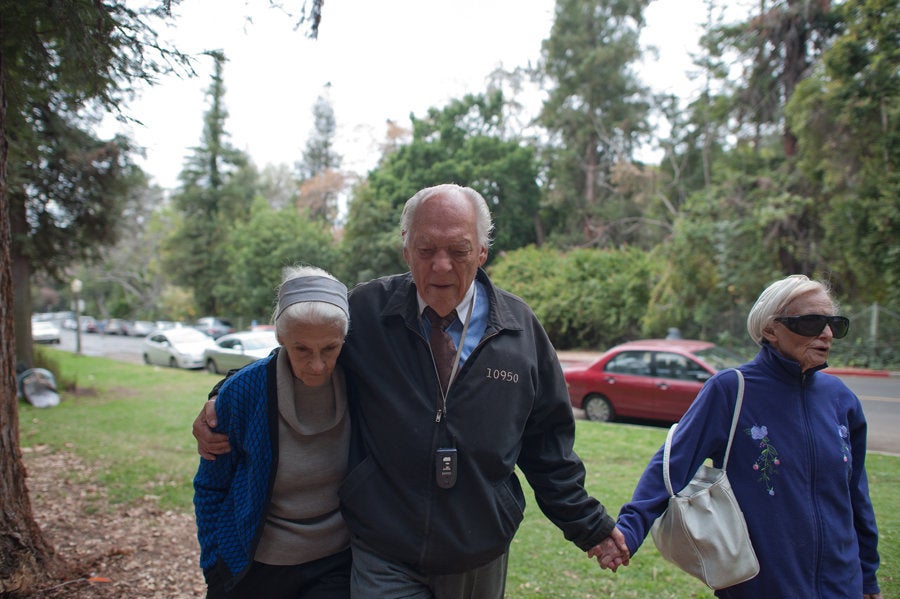 Related