When Isaiah Kacyvenski was young, life was rough. His father, he says, was an alcoholic whose whippings would leave the young boy unable to sit down for a week at a time. His family's struggle with money led to long stretches without heat or hot water. His reliance on food stamps meant that complete meals were scarce, unless you count a bag of popcorn as dinner.
But, Kacyvenski told "The Oprah Winfrey Show" back in 2007, it was his mother who kept the family's spirits alive. "My mom got me through everything," he said. "I think her love to us is a testament to what love can do."
By age 9, Kacyvenski says he was determined to live a better life. Education, he believed, was his ticket out of poverty ― and football would help get him there. He committed himself to both.
"I wanted to be that perfect student and perfect athlete," Kacyvenski said. "I'd lift [weights] at five in the morning, go straight from my lift to go bug teachers before school started... I'd raise my hand about 20 times in every, single class. I knew I might fall short on some things, but it wasn't going to be because I didn't work hard enough."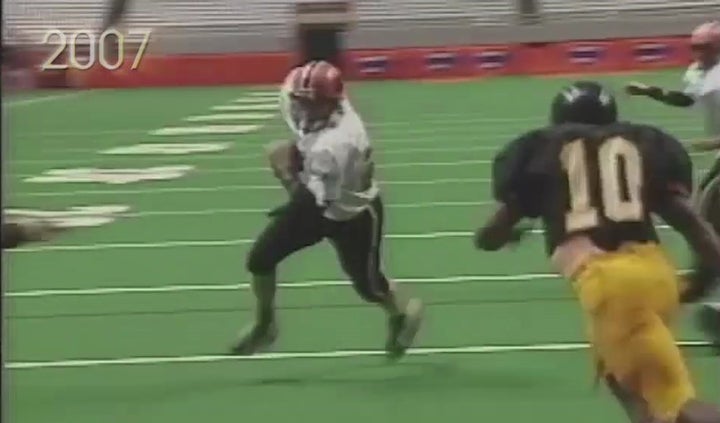 Kacyvenski's hard work paid off. By his senior year of high school, he was an honors student and captain of the football team. But, on the morning of his big playoff game that season, Kacyvenski's world would shatter upon hearing terrible news: His beloved mother had been struck by a truck on the roadside. She was dead.
"I remember dropping to my knees and just crying uncontrollably," Kacyvenski recalled.
Despite the pain of losing his mother, Kacyvenski decided to play in the big game that day. "It was better than just sitting home and wallowing in sorrow," he said. "I just went out and I played ― and ended up playing one of the best games of my life."
My mom got me through everything. I think her love to us is a testament to what love can do.
Kacyvenski's efforts took him to Harvard University, after which he continued to play football in the NFL, where he was drafted by the Seattle Seahawks and played in Super Bowl XL. After a series of injuries, however, Kacyvenski decided to leave football to pursue a career in the tech industry. For more than five years, he held a leadership role at a company that makes thin, wearable healthcare devices, but just recently left that organization to co-found Sports Innovation Lab, a market research and advisory firm focusing on technology products and services.
"Diving into the world of being an entrepreneur has been everything I'd hoped," Kacyvenski tells WhereAreTheyNow.buzz. "[It's] probably the closest parallel that I could have had to simulating my time in the NFL and the adrenaline rush it gave me."
At the time of his retirement from the NFL, Kacyvenski had been married to his high school sweetheart, Lauren. Though the couple ― who have two children ― got a divorce, they came back together and remarried six years later.
"I will never forget the day that [we] sat my daughter, Lily, and my son, Isaiah Jr., down and told them we were going to make it work, get back together," Kacyvenski says. "My daughter started absolutely bawling, crying. My son just started jumping up and down on the bed."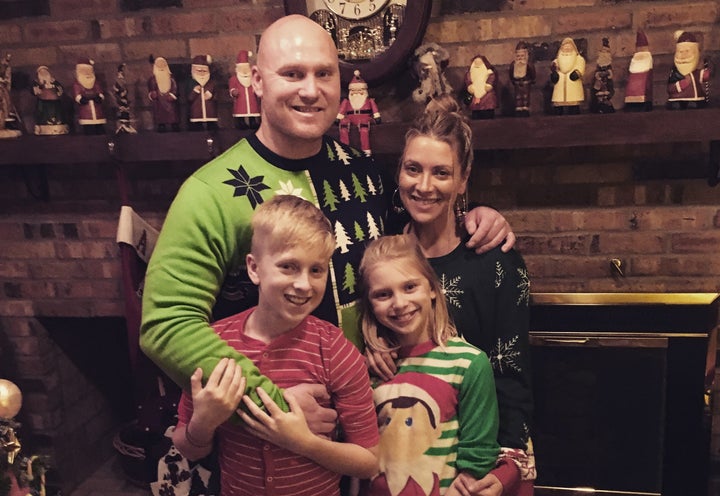 As for Kacyvenski's relationship with his father, that has grown stronger as well. "He's been sober now for 26 years. He continues to be an inspiration to me," Kacyvenski says. "My dad's an amazing guy and has really dedicated himself to allowing himself to have a second chance with his grandchildren." 
A parent himself, Kacyvenski tries to weave teachings from his mother into how he's raising his son and daughter. 
"I really tried to squeeze out all of the amazing aspects that I learned from my mom," he says. "My mom handed down one unbelievably important thing to me, which is to love, love, love, love, love, love, love until it hurts."
Another young man who beat the odds:
Calling all HuffPost superfans!
Sign up for membership to become a founding member and help shape HuffPost's next chapter
BEFORE YOU GO
PHOTO GALLERY
20 Breakout Stars Of The 2016 NFL Season