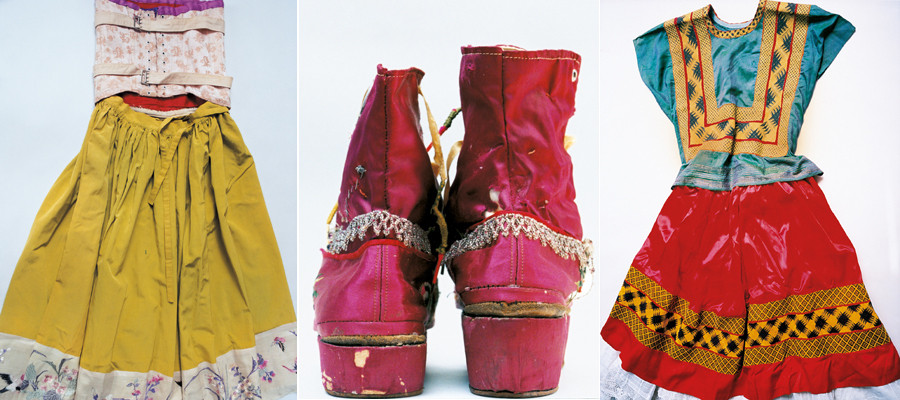 Frida Kahlo has long been celebrated for being extraordinary, photographer Ishiuchi Miyako asserts. From her canvases to her love affairs to her penchant for exotic pets and wild brows -- Kahlo's life was filled with distinction. "But coming into contact with her ordinary side," Ishiuchi explains, "greatly sparked my imagination and inspired me."
By "ordinary," Ishiuchi is referring to the personal, mundane aspects of this incredibly well-known painter's life. Those who count themselves amongst the cult of Frida are already privy to momentous details of her existence; her dark childhood marred by polio, the violent automobile accident that colored her early adulthood, a tumultuous marriage to fellow artist Diego Rivera, the miscarriages that haunted her art.
These more exciting and even catastrophic pieces of Kahlo's mythology often overshadow the beautifully banal parts of her that give a glimpse into the woman behind the icon.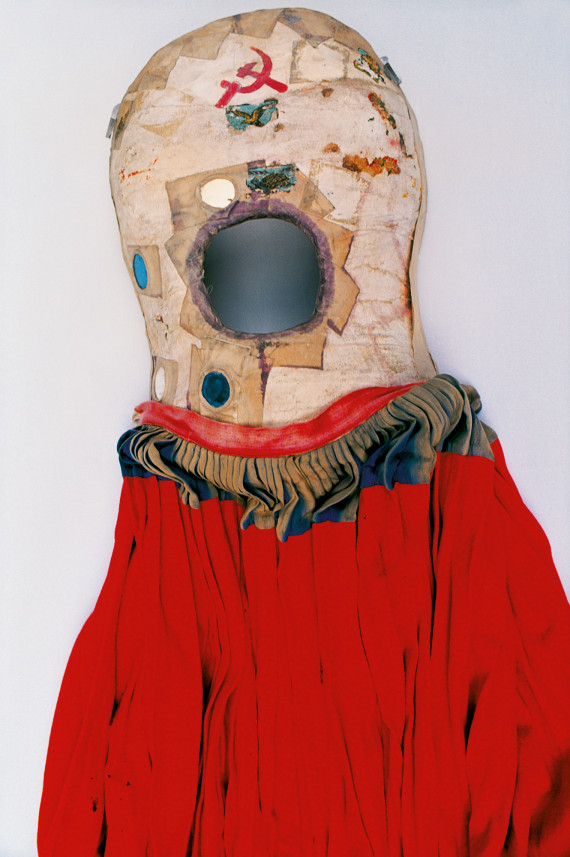 At that point, the dresses and shoes and sunglasses had been hidden, stored away in Kahlo's former home in Mexico City. Upon Rivera's death in 1957, he made it his wish that the remnants of his wife's life would be sealed for at least 15 years in La Casa Azul. That decade and a half soon turned into much more.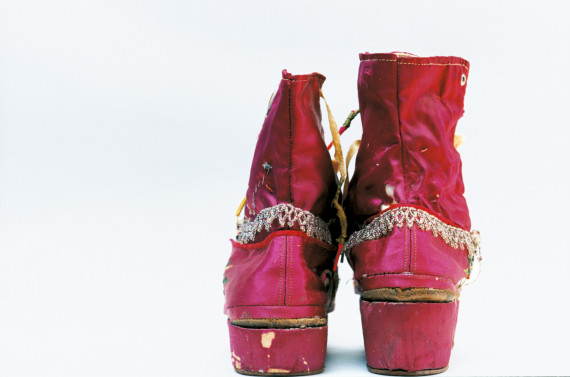 Ishiuchi ended up shooting 300 artifacts with her 35mm camera, resulting in a comprehensive collection of the very physical traces of Kahlo's existence. For her part, Ishiuchi knew very little of the wild Mexican artist beforehand. She came to know her through her belongings, through corsets and boots, prosthetics and polish. To Ishiuchi, these accessories told a story.
"The form of her shoes shows that Frida accepted the physical scars she had been burdened with all of her life," Ishiuchi added in a statement relayed by Michael Hoppen Gallery, the institution now showing Ishiuchi's compilation of Kahlo-specific imagery. "[She] changed them from something negative into something positive."
Like Kahlo's shoes, the corsets, according to Ishiuchi, represented a certain kind of freedom. "As the breeze ripples through them and dappled sunlight pours over them, the corsets I had found so binding begin to breathe, yielding to liberation."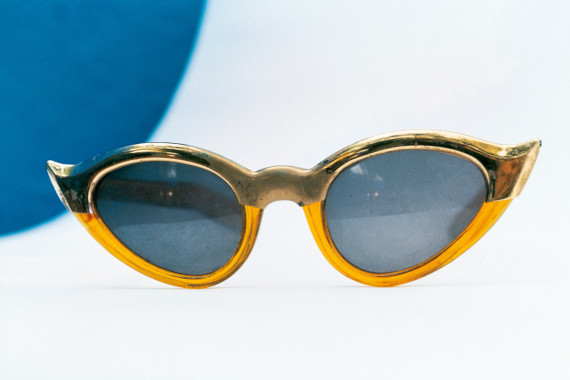 "Aside from a shared color palette, they are in many ways complete opposites," gallery owner Michael Hoppen told The Huffington Post. "Ishiuchi Miyako documents other peoples' lives. Frida on the other hand, almost exclusively documented her own life. This contrast I think produced an extraordinary body of work."
"It amazes me even today with this show the power that she still radiates," Hoppen added. "She is a role role model to so many women we have met through this project ... Her courage is still inspirational in a world where everyone tries to be famous for 15 minutes. Frida showed us how to do it for a life time."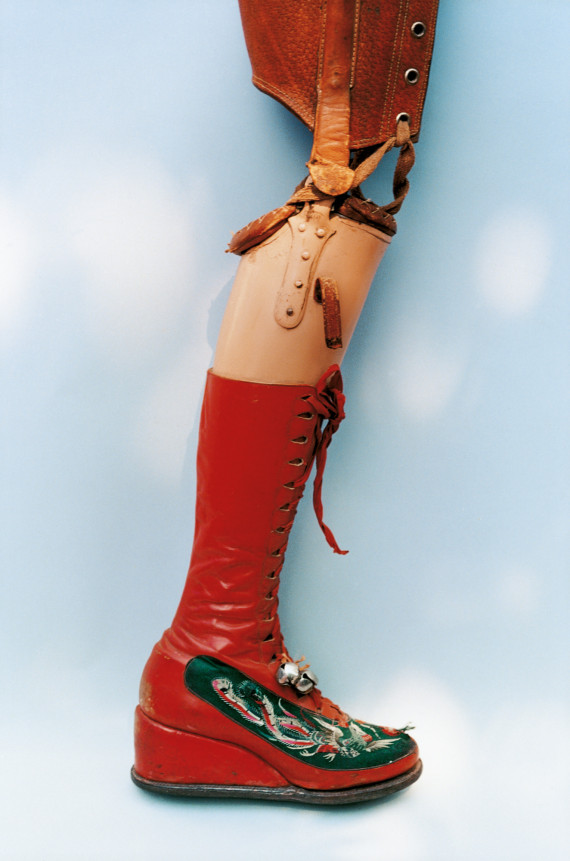 Ishiuchi Miyako's "Frida" will be on view at Michael Hoppen Gallery in London from May 14 through July 12, 2015. All photos courtesy of the gallery and artist.
Related
Before You Go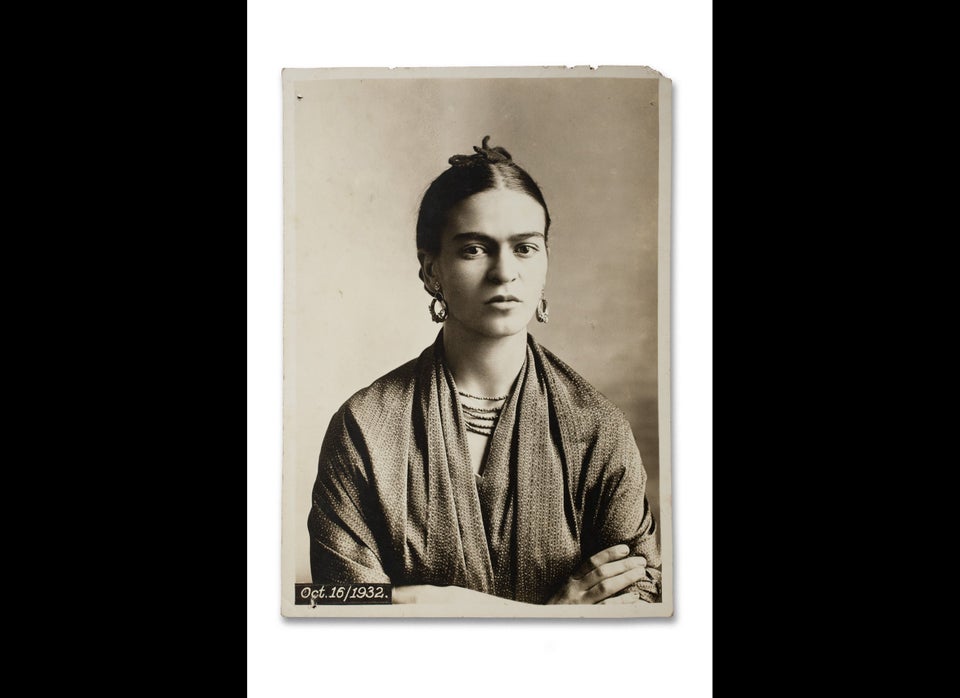 Frida Kahlo: Her Photos
Popular in the Community