At a time when European governments are worried about radicalized youth joining the self-described Islamic State, many young adults in the Arab world can't envision any scenario in which they could possibly support the extremist group, according to the 8th annual Arab Youth Survey published Tuesday.
Half of the participants ranked the Islamic State as the top problem facing the Middle East. Almost 80 percent ruled out any support for the militant group, even if it renounced its violent tactics, and 76 percent said the group will fail to achieve its ultimate goal of establishing an Islamic state.
The survey, sponsored by ASDA'A Burson-Marsteller, completed 3,500 face-to-face interviews with Arabs between 18 and 24 years old in 16 different countries during January and February.
In analysis accompanying the survey, Hassan Hassan, an Islamic State expert at the Tahrir Institute for Middle East Policy, sounded a note of caution about those results.
The Islamic State "still attracts a narrow audience that remains committed to its radical ideas, and it is important to understand this source of appeal, as even this limited appeal can have devastating consequences for the region," Hassan said. "It is a challenge that will likely outlive the group even if it's expelled from the area it controls."
Asked why they thought young people are attracted to the militant group, 24 percent of survey participants pointed to a lack of jobs and economic opportunities, while 18 percent thought it was the group's interpretation of Islam. (Participants could choose more than one answer.)
Another 25 percent said they couldn't understand why anyone would want to join the Islamic State.
"Members do not say they join for economic reasons, but other factors they identify -- including ones related to religious reasons -- could be a proxy of economic or social factors," Hassan said. "In other words, members may consciously or unconsciously conceal true motives."
The survey looked at other significant issues that young Arabs face. Nearly half think Sunni-Shia tensions are getting worse, and the majority don't think their world is better off after the Arab Spring. They're also very divided on the Iran nuclear deal. More than half said that stability in the region is more important than democracy. But two in three want their leaders to do more to advance women's rights.
Read the Arab Youth Survey 2016 in full here.
Related
Before You Go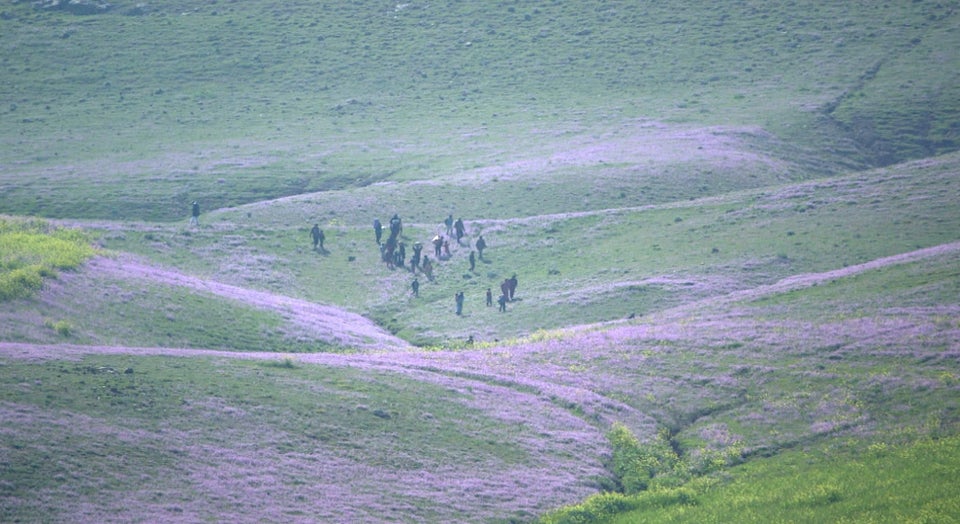 Women and children freed from ISIS
Popular in the Community