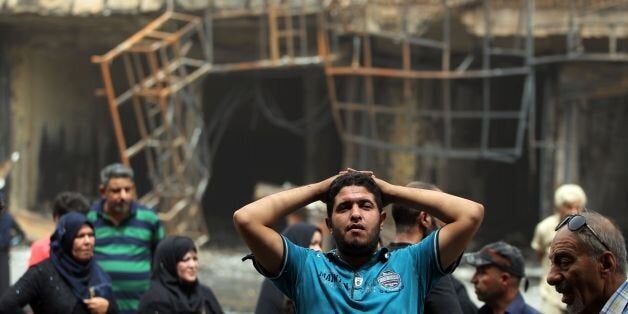 Attacks claimed by, linked to or with the hallmarks of the so-called Islamic State during the final week of Ramadan set a new standard for terrorism. Each day, ISIS members or affiliated supporters struck targets of nearly every ethnicity and religion. No group -- Shia, Sunni, Christian, Western, Arab -- was spared from their deadly campaign. They even closed the week by striking at the heart of Islam, the Prophet Muhammad's burial site in Medina.
ISIS' façade of victory has crumbled over the last year.
Why would ISIS suddenly and so aggressively change its tactics and course? Because it needs success, and it needs it now. ISIS' unprecedented foreign fighter ranks ballooned as the group audaciously seized large swaths of Iraq and trumped all jihadi competitors by declaring a caliphate. Success brought manpower and money to ISIS' ranks, helping it eclipse al Qaeda.
But this façade of victory has crumbled over the last year. ISIS has lost ground to Kurds in the north and the Iraqi army in the east. ISIS leaders have fallen in quick secession from targeted airstrikes. The cascading violence last week masked major setbacks -- losses in Fallujah and an embarrassing slaughter of a retreating convoy. Meanwhile, rising numbers of foreign fighter defectors point to dysfunction as the group's internal hunt for spies leads to rampant internal killings. Once known for unparalleled wealth, today ISIS faces a cash crunch and struggles to pay wages that once made the group more attractive than other Syrian resistance brigades.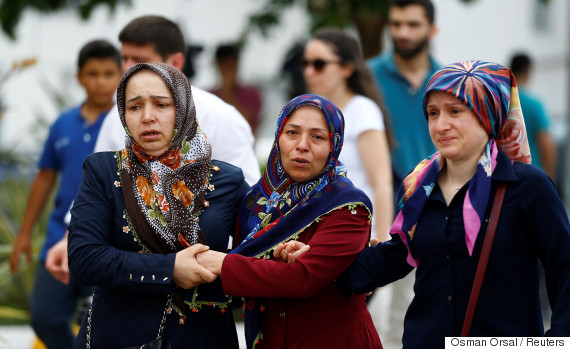 Relatives of one of the victims of the June 28 attack on Istanbul's airport mourn on the next day. (REUTERS/Osman Orsal)
ISIS' Ramadan offensive sought to reinvigorate the group's global base of supporters. As seen with Paris and Brussels, successful attacks often breed further successful attacks. If ISIS can't find victories in Iraq and Syria that rally violent, young recruits, then its recruiters will seek them elsewhere. The sequential progression of attacks over the past week showcased ISIS' reach -- a Potemkin village approach that makes the group appear larger and more powerful than the reality of its retreat in Syria and Iraq.
With foreign fighter flows to the group declining by an estimated 75 percent, manpower is down and terrorist operations -- rather than more conventional and insurgent approaches -- conserve ISIS' dwindling forces. Each suicide bomber, often a recruit with no viable option to return home, achieves a far greater impact hitting soft targets than participating in traditional assaults, which are increasingly crushed by coalition forces. The martyrdom option provides a new direction and motivation for violence-addicted foreign fighters who'd prefer to go out as a hero rather than just another casualty on the front lines.
ISIS will use every last devotee to inflict as many casualties as possible.
Beyond signaling strength when it's down, ISIS may be preparing for a future after Syria and Iraq. ISIS continues to retreat, moving back ever closer to Raqqa and Mosul. As the coalition's noose tightens, ISIS is losing tax revenues and its illicit oil operations are suffering. It can leverage affiliates -- as it did this past week in Yemen, Bangladesh and possibly Malaysia -- and strike symbolic targets in Saudi Arabia, which may mobilize sympathetic populations willing to take on the group's banner. This support base will be an essential mechanism for the Islamic State to transition from a predatory, self-financing operation to a donation-generating global terrorist organization similar to al Qaeda 10 years ago. Fleeing fighters and ISIS stalwarts will need new homes. Affiliates and emerging sympathetic populations must be identified should the group's members seek to escape.
ISIS' Ramadan terrorist offensive shows how the group will play on any local grievance and motivation for terrorism to expand its influence. Targets in Saudi Arabia were sectarian (a Shiite mosque in Qatif), anti-Western (the U.S. Consulate in Jeddah) and anti-regime (the prophet's Mosque in Medina). A bombing outside the prophet's mosque mirrors a legendary seizure of the Grand Mosque in 1979 and continues the Salafi-jihadi tradition of declaring the Saudi regime apostate and a puppet of the West. In Bangladesh and Lebanon, meanwhile, the group claimed credit for attacks focused on specific communities -- Western and Christian respectively. ISIS will play to any audience and co-opt any animosities to expand its brand.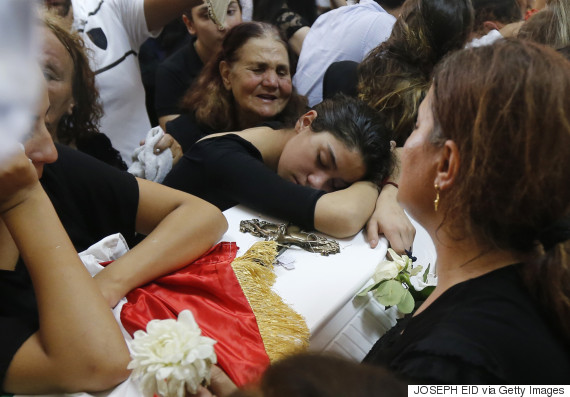 Lebanese Christians in the village of al-Qaa mourn over the coffin of a relative who was killed in a suicide attack on June 27. (JOSEPH EID/AFP/Getty Images)
ISIS propaganda after the Ramadan violence will be informative for what the world will see next. The group's slow decline will likely lead it to exploit the successes of its affiliates, similar to what was seen of al Qaeda when it was holed up in Pakistan. Those places and populations promoted in propaganda and issues of Dabiq -- an online ISIS magazine -- will point to where the group believes it's gotten the greatest resonance from its latest international terror campaign. The promotion of Bangladesh and Southeast Asia in recent communiqués may be a first sign of where it sees ripe recruitment grounds.
The world should also brace for continuing waves of suicide attacks and hostage-taking assaults. Since the success of Paris last November, ISIS affiliates or inspired supporters have copied these tactics. With so many foreign fighters unable to return home, ISIS will use every last devotee to inflict as many casualties as possible. Its dying breath won't come with the fall of Raqqa -- more likely it will be from the explosive, fiery demise of its suicide bombing cadres.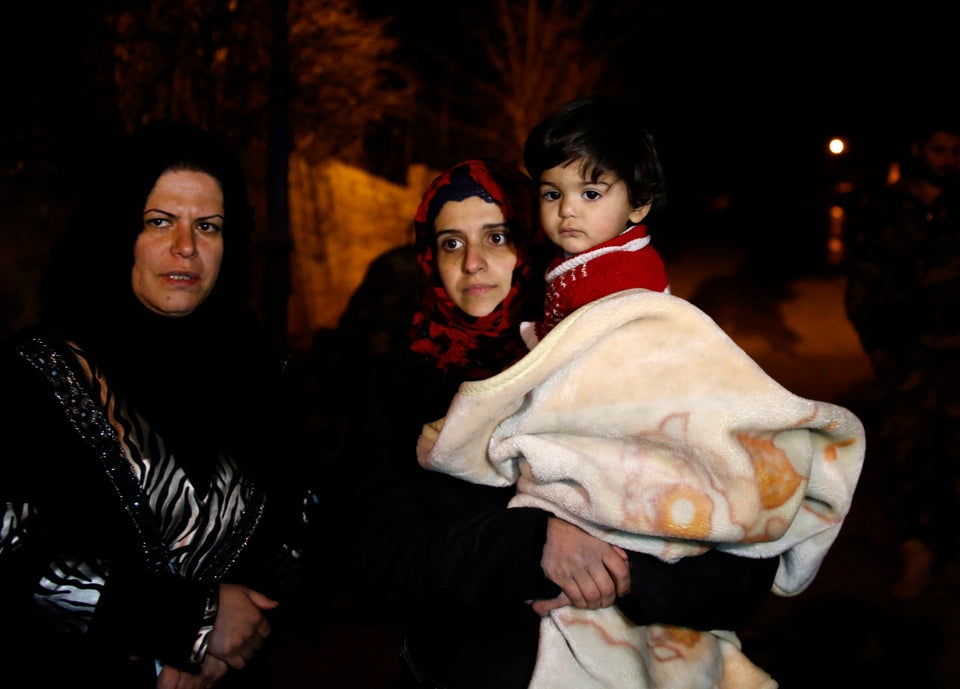 7 Deadly Threats Facing Innocent Syrian Civilians
Popular in the Community