WASHINGTON -- It's been a little more than a month since President Barack Obama announced an expanded fight against the Islamic State in both Iraq and Syria. Few foreign policy officials would argue that this is anything less than the most complex military engagement undertaken during Obama's time in office.
Part of the difficulty is owed to the enemy, a ruthless, well-financed terrorist organization determined to establish a caliphate. Part of it is owed to the mission, which rests on shaky actors (moderate Syrian rebels) complimenting a disparate international coalition (ahem, Turkey).
In the latest episode of Drinking & Talking, the Huffington Post's Sam Stein and David Wood, along with State Department spokeswoman Jen Psaki, Time magazine reporter Mark Thompson, and the Center for a New American Security's Nora Bensahel, tackle all of this. They answer several key questions, including whether the American public has the stomach for a prolonged engagement, what the hardest diplomatic lift has been for the United States, and what role the Iranians will play.
It's a complex, thorough, and ultimately sobering conversation -- which is why we brought the booze.
Watch the video above. Here's an index of key moments in the discussion:

00:35 – How Screwed Are We?

03:50 – That's The Problem! We Don't Know The Endgame

05:55 – America Is Terrible At Being Patient

09:50 – The Boots And The Ground

13:25 – Banks Have Money, That's Why ISIS Robs Them

16:20 – Joe Biden, Truth-Teller?

17:10 – Iran Has A Role To Play: But What Role Is It?

19:20 – A Few Trillion Here, A Few Trillion There
Listen to or download the audio below:
Before You Go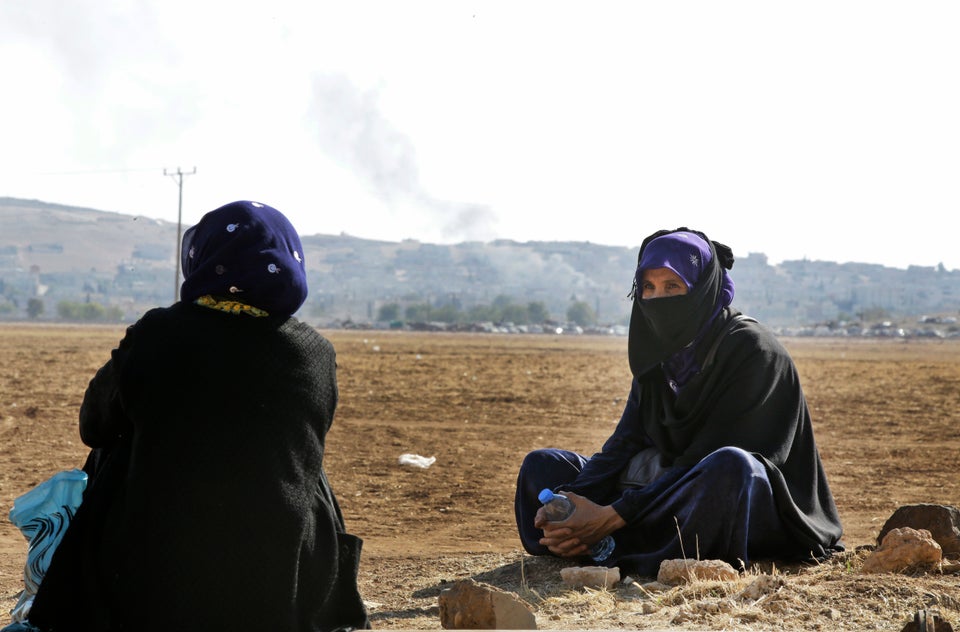 Syria War In October
Popular in the Community