WASHINGTON -- A man from Akron, Ohio, who has supported the Islamic State online was arrested by federal authorities Thursday and charged because he allegedly "reblogged" a GIF on Tumblr that called for attacks on members of the U.S. military.
Terrence J. McNeil, 25, was charged in federal court in the Northern District of Ohio with soliciting a crime of violence. An affidavit shows that the feds were watching as McNeil allegedly cycled through a variety of Twitter accounts, and they also kept close tabs on his Facebook page. They first made a request to Twitter about information on one of McNeil's accounts in early August 2015 after he tweeted things that appeared supportive of the Islamic State.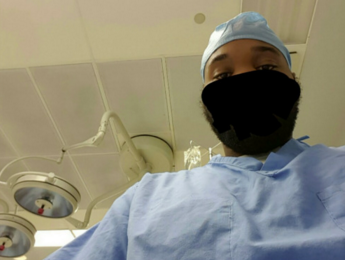 The FBI has pointed to retweets from suspects in support of terrorism charges against several individuals in terrorism cases. But this appears to be the first time they've charged an individual who reblogged a GIF on Tumblr. In a statement, a FBI agent said McNeil's decision to reblog the GIF went beyond speech that is protected by the First Amendment.
"While we aggressively defend First Amendment rights, the individual arrested went far beyond free speech by reposting names and addresses of 100 U.S. service members, all with the intent to have them killed," Stephen D. Anthony, special agent in charge of the FBI's Cleveland Division, said in a statement. "We will remain vigilant in our efforts to stop those who wish to support these despicable acts."
When The Huffington Post asked this summer whether reposting material alone could warrant federal charges, FBI Director James Comey said it would depend upon the individual circumstances and the "mental state" of the individual doing the reposting.
"I can imagine an academic sharing something with someone as part of research would have a very different mental intent than someone who is sharing that in order to try and get others to join an organization or engage in an act of violence," Comey said. "So it's hard to answer in the abstract like that."