By Dominic Evans and Raheem Salman
BAGHDAD, July 20 (Reuters) - The head of Iraq's largest church said on Sunday that Islamic State militants who drove Christians out of Mosul were worse than Mongol leader Genghis Khan and his grandson Hulagu who ransacked medieval Baghdad.
Chaldean Catholic Patriarch Louis Raphael Sako led a wave of condemnation for the Sunni Islamists who demanded Christians either convert, submit to their radical rule and pay a religious levy or face death by the sword.
At the Vatican, Pope Francis decried what he said was the persecution of Christians in the birthplace of their faith, while U.N. Secretary-General Ban Ki-moon said the Islamic State's actions could constitute a crime against humanity.
Hundreds of Christian families left Mosul ahead of Saturday's ultimatum, many of them stripped of their possessions as they fled for safety. They formed the remnants of a community which once numbered in the tens of thousands and traced its presence in Mosul to the earliest years of Christianity.
People of other faiths in the once diverse city, including Shi'ites, Yazidis and Shabaks, have also fled from the ultra-conservative militants, who have blown up mosques and shrines and seized property of fleeing minorities.
"The heinous crime of the Islamic State was carried out not just against Christians, but against humanity," Sako told a special church service in east Baghdad where around 200 Muslims joined Christians in solidarity.
"How in the 21st century could people be forced from their houses just because they are Christian, or Shi'ite or Sunni or Yazidi?" he asked. "Christian families have been expelled from their houses and their valuables were stolen and ...their houses and property expropriated in the name of the Islamic State."
"This has never happened in Christian or Islamic history. Even Genghis Khan or Hulagu didn't do this," he said. Hulagu Khan led a Mongol army which sacked Baghdad in 1258, killing tens of thousand of people, destroying a caliphate which lasted nearly 600 years and leaving the city in ruins for centuries.

Muslims at the service held up leaflets declaring "I am Iraqi, I am Christian", some writing it on their shirts.
Others marked themselves with an "N", the first letter of the Arabic word for Christian, "Nasrani" or Nazarene. The Islamic State has been putting an "N" on Christian property marked out for seizure.
One of Zako's deputies, Bishop Shlemon Wardooni, called for an international response. "The world must act, speak out, consider human rights," he said, adding that the Iraqi state was weak and divided and Muslim leaders had remained silent.
"We haven't heard from clerics from all sects or from the government," he told Reuters on Sunday. "The Christians are sacrificed for Iraq."
Iraqi Prime Minister Nuri al-Maliki condemned the treatment of the Christians and what he described as attacks on churches in Mosul, saying it showed "the extreme criminality and terrorist nature of this group".
He said he instructed a government committee set up to support displaced people across Iraq to help the Christians who had been made homeless, but did not say when the army might try to win back control of Mosul.
Iraq's security forces, which wilted under the weight of last month's Islamic State-led offensive, have been reinforced by Shi'ite militia fighters and are trying to push back the Sunni militants further south. So far they have failed to take back significant territory from the insurgents.
Pope Francis said he was troubled by the Islamic State ultimatum in his weekly public prayers on Sunday. The Chaldeans are Eastern Rite Catholics in communion with Rome.
"I learned with great concern the news that came from the Christian communities in Mosul and other parts of the Middle East, where they have lived since the birth of Christianity and where they have made significant contributions to the good of their societies," he said.
"Today they are persecuted. Our brothers are persecuted. They've been driven away. They must leave their homes without being able to take anything with them."

U.N. Secretary General Ban condemned "in the strongest terms the systematic persecution of minority populations in Iraq by Islamic State (IS) and associated armed groups," a statement by his spokesman said.
Any systematic attack on a civilian population because of their ethnic background, religious beliefs or faith may constitute a crime against humanity, for which those responsible must be held accountable, he said.
More than 2 million people have already been displaced in Iraq and the local U.N. mission said another 400 uprooted families arrived on Sunday morning in two cities in northern Iraq's autonomous Kurdish enclave.
Another 700 families were expected in Arbil, barely 50 miles (80 km) from Mosul, it said.
One Christian who left Mosul last week described how he fled with his family when he learned of the Islamic State deadline.
"We gathered all our belongings and headed for the only exit. There was a checkpoint on the road and they were stopping cars there," 35-year-old Salwan Noel Miskouni said.
When the militants saw they were Christians, they demanded gold and money. The family initially said they had none, one of the fighters took their four-year-old son by the hand and threatened to abduct him.
"My sister emptied her entire handbag with our money and gold and her ID. They let the car pass and the child go," Miskouni said.
A few Christian families had stayed on, he said, hiding with Muslim neighbors who gave them shelter. But for now, he saw no possibility of returning with his family.
"If (the Islamic State) leaves we will probably go back but if they stay it's impossible - because they will slaughter us." (Additional reporting by Isabel Coles in Arbil and Steve Scherer in Rome; Editing by Tom Heneghan)

Related
Before You Go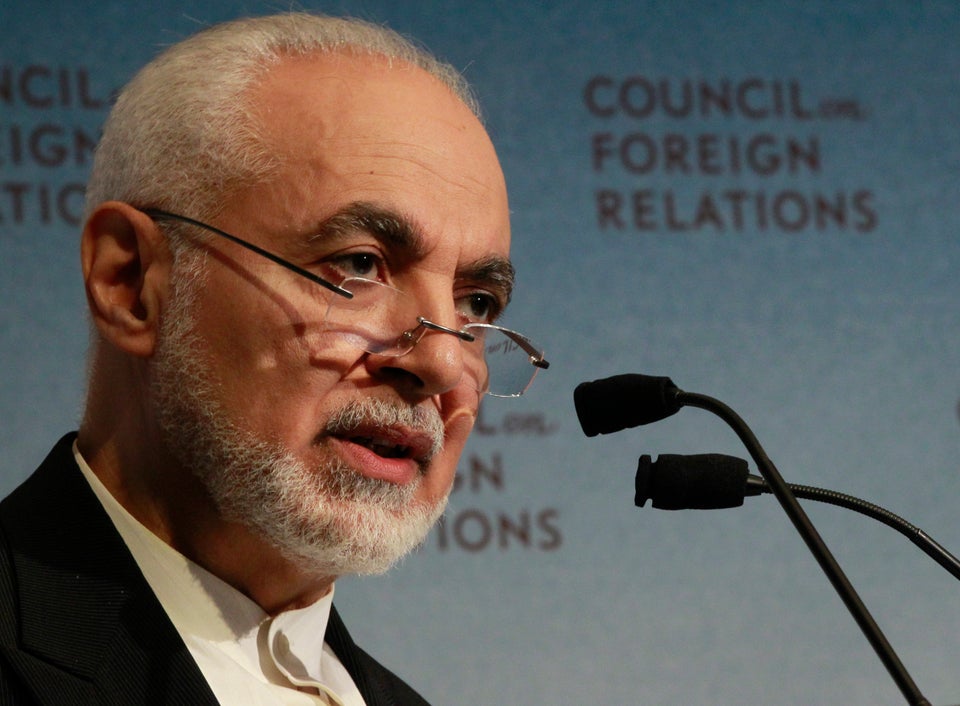 Muslim Leaders Condemn Terrorism
Popular in the Community