HERAT, Afghanistan, Oct 26 (Reuters) - Suspected Islamic State fighters rounded up dozens of civilians and executed them in a reprisal after police killed a militant commander in the remote Afghan province of Ghor, a provincial official said on Wednesday.
The killings followed a militant attack on Tuesday near Feroz Koh, the capital of the central western province. Up until now most Islamic State activity has taken place in the eastern province of Nangarhar.
"Afghan police killed a Daesh commander in Ghor province during an operation yesterday, but Daesh fighters abducted some 30 civilians from near the provincial capital and shot them all dead in revenge," said Abdul Hai Khatibi, a spokesman for the governor, using a name commonly given to Islamic State.
In a Twitter message posted by spokesman Zabihullah Mujahid, the Taliban, which is bitterly opposed to Islamic State, said it was not responsible for the civilian deaths in Ghor.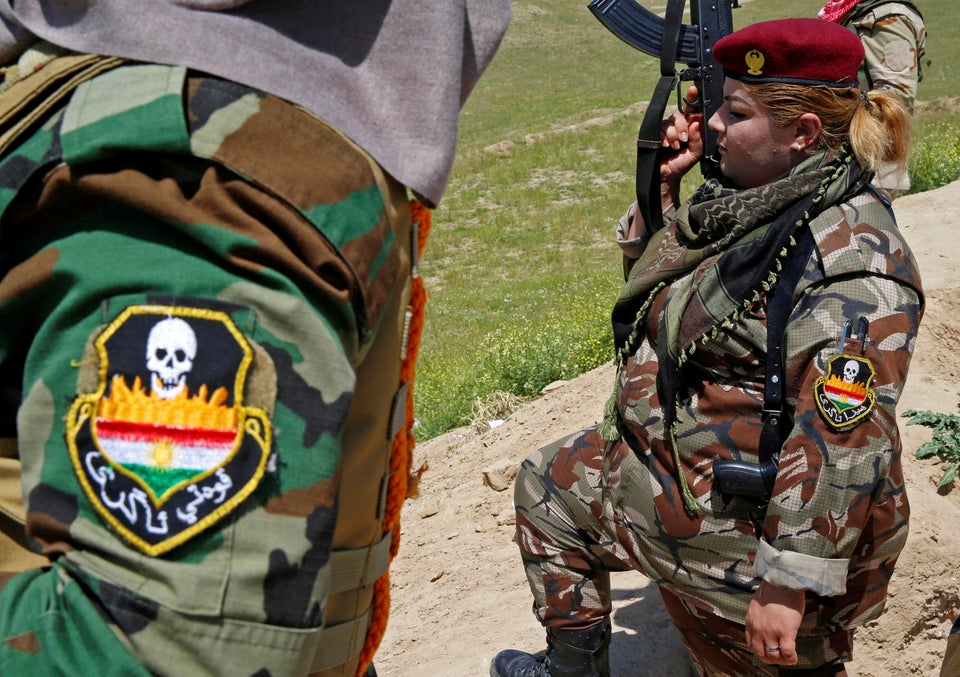 All-Female Unit Fights ISIS In Iraq