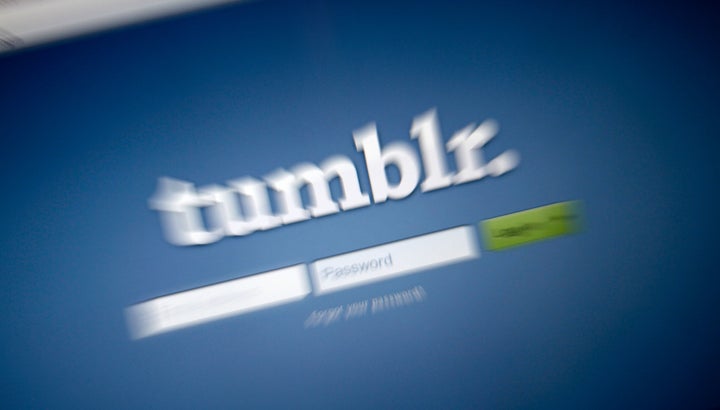 Terrence McNeil pleaded guilty to five counts of solicitation to commit a crime of violence and five counts of making interstate threats after he shared a GIF that called for attacks on members of the military and featured names, photos and addresses.
Dana Boente, the acting head of the Justice Department's National Security Division, said the DOJ "will continue to investigate and prosecute those who use social media to threaten acts of violence against our military members and their families, on behalf of terrorist organizations."
The GIF that McNeil reblogged included the banners "Islamic State Hacking Division," "Target: United States Military" and "Leak: Addresses of 100 U.S. Military Personnel."
Here's how the Justice Department described the GIF:
The file type is a .gif file, which allows multiple still images to be looped in one file, with a timed delay between each image. The text of the first file reads "O Brothers in America, know that the jihad against the crusaders is not limited to the lands of the Khilafah, it is a world-wide jihad and their war is not just a war against the Islamic State, it is a war against Islam…Know that it is wajib (translated to "necessary") for you to kill these kuffar! and now we have made it easy for you by giving you addresses, all you need to do is take the final step, so what are you waiting for? Kill them in their own lands, behead them in their own homes, stab them to death as they walk their streets thinking that they are safe…"

The file then loops several dozen photographs, purportedly of U.S. military personnel, along with their respective name, address and military branch. The final image looped is a picture of a handgun and a knife with text that reads "…and kill them wherever you find them…"
As HuffPost reported when McNeil was charged in November 2015, federal authorities watched as he cycled through Twitter accounts and kept tabs on his Facebook page. Before it was taken down upon his arrest, McNeil's Tumblr page featured images of elephants, cats, baby sloths and "South Park" memes intermingled with photos of Islamic State fighters and a post showing a cake with Osama bin Laden's image and candles that wrote out "9/11." McNeil also posted an photo that this HuffPost reporter shot of a detainee in Guantanamo Bay.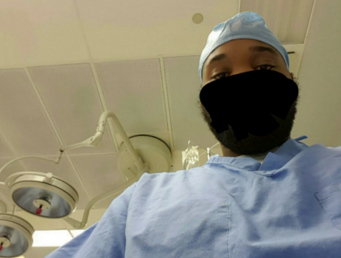 McNeil had no prior criminal history and had never even been arrested before this incident, his lawyer said in a sentencing memo. The lawyer, Nathan Ray, described McNeil as a "devoted son" who enjoys cooking and taking nature photos.
"While Mr. McNeil recognizes the seriousness of his conduct, it is important to remember that while his posts, tweets and reposts could be seen by anyone, he himself never left Akron, Ohio," Ray wrote. He requested a sentence on the low end of the agreed-upon sentencing range: 15 years.
Attorneys for the government wanted McNeil sentenced to 20 years in federal prison, and wrote there were indications that he intended to take action in the real world:
Defendant corresponded with these fellow supporters by reblogging, retweeting, chatting and liking communications between them. The conduct relating to Defendant's charged offenses stem from five specific social media posts made by Defendant in September and October 2015. But the investigation also revealed many instances where Defendant researched the price online of firearms for sale at local firearm dealerships and possessed detailed bomb-making instructions. Defendant's conduct both online and offline, however, demonstrate his intent to threaten, intimidate, and solicit the murder of United States servicemen and women.
The government also said that McNeil's social media accounts were "filled with ISIS propaganda and disturbing posts" such as "I can't wait for another 9/11, Boston bombing, or Sandy Hook!!!" and "I would gladly take part in an attack on this murderous regime and the poeple [sic]."
Federal prosecutors also presented victim impact statements from service members whose information was included in the GIF that McNeil reblogged.
"This crime has affected my family emotionally and financially," one victim wrote. "It has affected not just my immediate family, but also my extended family. Immediately following the release of my family's personal information, my family (including my wife, parents, and siblings) experienced a significant increase in stress, fearing for their lives. No one should ever have to fear physical harm to themselves or families in their own home."
"It's one thing to be vaguely threatened by a terrorist overseas," another victim wrote. "It's quite another to be threatened by name with your address."
As HuffPost previously reported, the FBI has frequently pointed to retweets in terrorism cases. But McNeil's case appeared to be the first in which a person was charged directly for an offense like reblogging a GIF on Tumblr. At the time, the FBI special agent in charge of the Cleveland Field Office said McNeil's reblogging of the GIF went "far beyond free speech" and the protections of the First Amendment.
Tumblr is owned by Oath, which also owns HuffPost.
Popular in the Community