One supporter is a young man from New York City who is attending a prominent Jesuit university in the Midwest on a chemistry scholarship. The student uses the ISIS flag as his Facebook banner and caught the attention of the Joint Terrorism Task Force with his posts on social media.
"I am sitting here right now with a couple of agents who have received some information and begun working on something," a spokesperson for the local police department told Vocativ when asked about the student.
Vocativ did not identify the dozens of supporters it discovered, but did describe two others.
One is a Texas resident studying engineering management in college who was been distributing Islamic State propaganda and posting photos of himself online in ISIS clothing. In one instance, the student was booted from a mosque for trying to spread extremist messages.
The other is a woman in Minnesota who has been posting about movies she enjoys ("Hunger Games," "Twilight" and "Shrek") along with ISIS propaganda videos and photos of Anwar al-Awaki, a senior al Qaeda operative killed in a U.S. drone strike in 2011.
Vocativ attempted to contact all three. None responded, but a clerk at the mosque where the woman works said the ISIS supporter is a teacher there, while the chemistry major's mother said her son is hoping to work for Proctor & Gamble.
Many of the ISIS supporters found by Vocativ are followers of Ahmad Musa Jibril, a radical cleric based in Michigan who is currently wearing a GPS tracker after a probation incident. Jibril also served six years in prison for money laundering, tax evasion and trying to bribe a juror, according to the news site.
One source told Vocativ that Jibril has been inspiring foreign fighters to go to Syria. But when Vocativ reporters knocked on Jabril's door, he said, "Stay here for a minute and you'll see what's going to happen."
Before You Go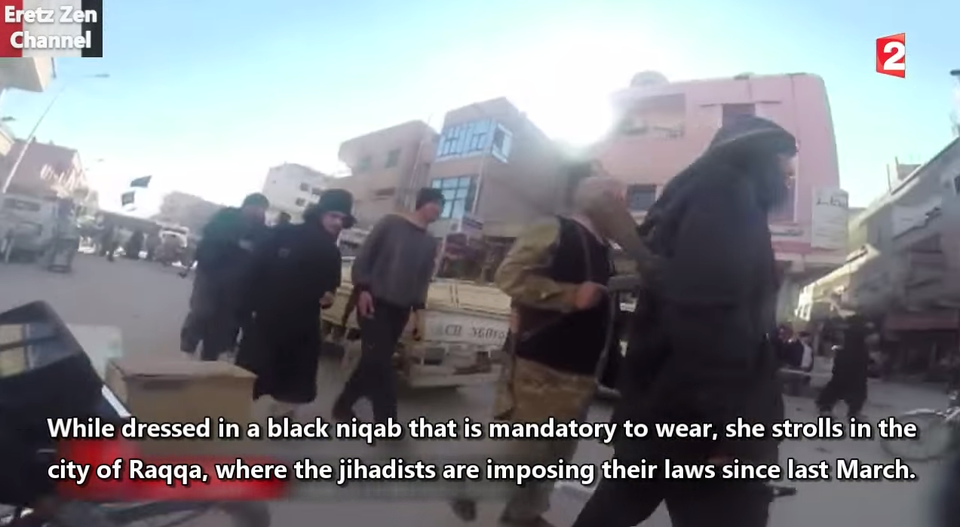 Syrian Woman Wears Hidden Camera to Reveal Life Under ISIS Rule
Popular in the Community