The Islamic State group released a video on Monday that appears to show British hostage John Cantlie in the Syrian border town of Kobani.
The 5-minute video, which is titled "Inside Ayn al-Islam," shows Cantlie walking in front of destroyed buildings in what appears to be Kobani. After mentioning international reports of Islamic State losses in the battle for the town, Cantlie says Kobani is about to fall completely into the militants' hands.
"Now the battle for Kobani is coming to an end," Cantlie says. "The mujahideen are just mopping up now, street to street, and building to building."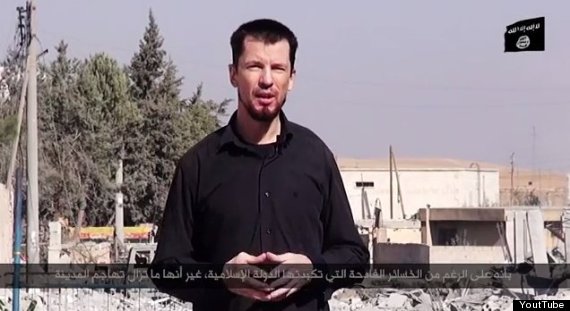 A screenshot of the video released by the Islamic State on Monday.
Militants of the Islamic State and Kurdish fighters have been battling for control of Kobani, also called Ayn al-Arab, for weeks. The extremist fighters have devoted massive resources to battle. The U.S.-led coalition has come to the aid of the Kurdish forces defending the town through air strikes and weapons droppings.
Monday's Islamic State video features footage of Kobani purportedly shot by an IS drone. The images show Kobani's streets, destroyed and deserted.
Sky News reports that Britain's Foreign Office is aware of the video and is analyzing its content. The Huffington Post couldn't independently confirm the authenticity of the footage or whether the clip actually shows Cantlie in Kobani.
Monday's video is one of several released by the Islamic State featuring the British reporter since he was taken hostage about two years ago.
Cantlie, who has worked for the Sunday Times, the Sun and the Sunday Telegraph, was first taken hostage in Syria in 2012, but he was freed a week later by the Free Syrian Army. Cantlie reportedly then returned to Syria, where he was captured a second time along with U.S. journalist James Foley, who has since been executed.
The first video of Cantlie came in September and showed the journalist sitting alone at a desk, wearing an orange jumpsuit. Apparently reading from a script, Cantlie announced that he would be releasing a series of videos that would "show the truth" about the Islamic State.
The next three videos all showed Cantlie in similar hostage conditions.
In the fourth video, released just two weeks ago, Cantlie described his living conditions as "a dark room with a mattress on the floor... clean and comfortable." Monday's video is the first to show Cantlie outdoors.
Support HuffPost
The Stakes Have Never Been Higher
Related
Before You Go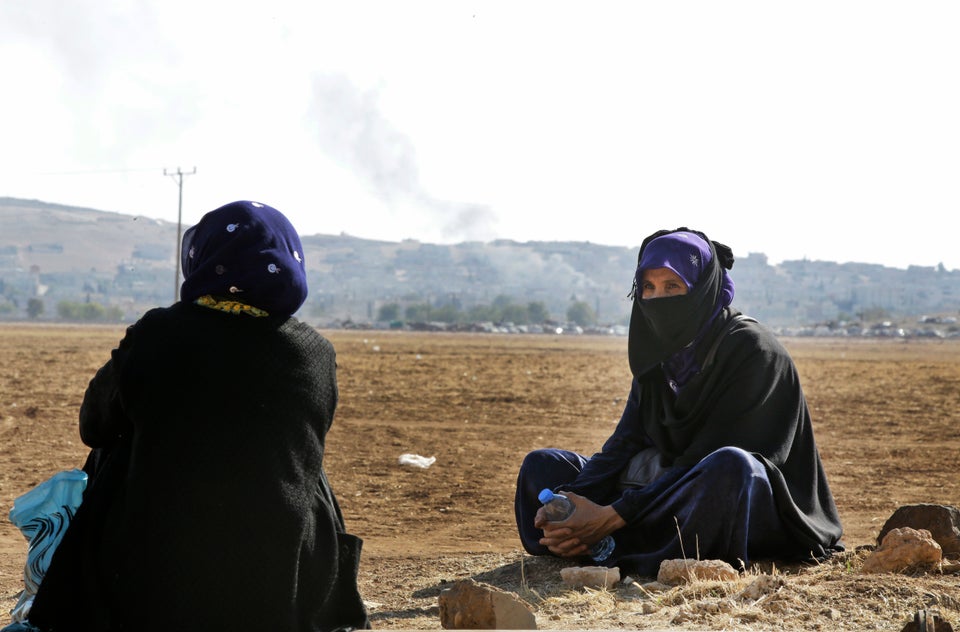 Syria War In October
Popular in the Community