Every week, we bring you one overlooked aspect of the stories that made news in recent days. You noticed the media forgot all about another story's basic facts? Tweet @TheWorldPost or let us know on our Facebook page.
Hundreds of miles west of its headquarters in Iraq and Syria, the Islamic State is fighting for control of more territory in Libya, with its brutal tactics prompting clashes with residents and other militias.
The Islamic State, also known as ISIS, first officially announced its presence in Libya in October 2014, after local militants in the northeastern city of Derna pledged allegiance to the extremist group. Earlier this year, the Libyan ISIS affiliate claimed it had taken control of a second major city on the Mediterranean coast, former dictator Muammar Gaddafi's hometown of Sirte.
"It's becoming clear that they're getting more structure and their control of this region is getting more serious," Riccardo Fabiani, senior North Africa analyst at the London-based Eurasia Group, told Bloomberg News this week.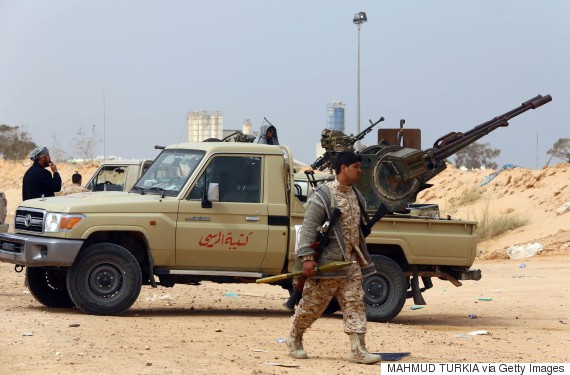 While the group's advance in Libya may attract fewer headlines than in Syria and Iraq, the Libyan branch could play a big role in the extremist group's future. Seeking to establish a global Islamic 'caliphate,' ISIS has sought out militant groups around the globe to join its cause. Those local groups' connections to the parent network vary greatly. In Libya, the militants appear to be working more closely with the leadership in Syria than other affiliates are. For instance, ISIS leaders have traveled to Libya to directly support the group's expansion, U.S. officials say. According to Harleen Gambhir of the Institute for the Study of War, a Washington-based think tank, Libya is the country best-suited to provide a useful reserve base for ISIS if it is ousted from Syria and Iraq by U.S.-backed forces.
Many of the connections between ISIS members and Libyan militants were first forged in Syria, as Libyan fighters who fought in Syria's bloody war returned home to play a key role in the new group. In fact, ISIS leaders asked the group to stop sending fighters to Syria and to instead focus their attacks inside Libya, according to The Wall Street Journal.
As its operations in the country expanded, ISIS started urging fighters from other countries to head to Libya to bolster the ranks there if they were unable to make it to Syria. Earlier this year, the U.S. State Department estimated that ISIS has between 1,000 and 3,000 affiliated fighters in Libya. Now, the group claims to have three branches covering the east, west and south of Libya, although it remains unclear to what extent those branches are working in concert.
Libya has neared collapse since splitting into two warring governments in 2014, creating a security vacuum that has been filled by a plethora of armed militias. The ISIS affiliate has exploited Libya's turmoil to capture territory and launch deadly attacks around the country.
The militants have carved out territory and launched deadly attacks on foreign and Libyan government targets, including several embassies and the prominent Corinthia Hotel in the capital. The militants caused worldwide revulsion when they released a video in February of 21 Egyptian Christians being decapitated on a beach, followed by a similar video of the slaughter of 30 Ethiopian Christians two months later. Last week, the group captured dozens of Eritrean Christians being smuggled through Libya, a U.S. defense official told Fox News.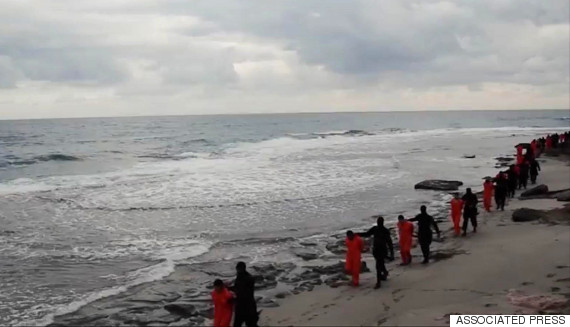 Meanwhile, Libyans living under the stranglehold of the extremist group report horrific abuses. Derna residents told Human Rights Watch late last year that ISIS militants were behind a spate of beheadings, public executions and political assassinations in Derna.
As in Syria and Iraq, the militants' brutal rule has sparked local opposition as well as clashes with other Islamist militants that ISIS has tried to intimidate and take over. This week, Majlis al-Shura, an al Qaeda-affiliated group in Derna, declared war on ISIS, prompting deadly fighting between the rival militants. The fighting was sparked by ISIS' assassination of a leader in the Mujahideen Shura Council who refused to pledge allegiance to ISIS leader Abu Bakr al-Baghdadi.
A Derna activist working with Majlis al-Shura told Newsweek that the group was sick of ISIS' extremist methods.
"There is no chance to have an agreement with those people," the activist said.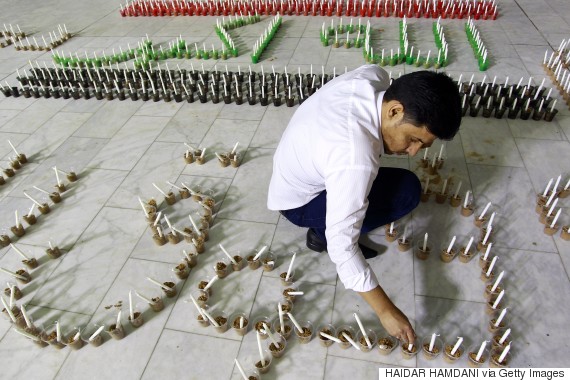 On Friday, gunmen opened fire on protesters who tried to march on ISIS' base in Derna, leaving at least seven people dead. Residents told Reuters they were fed up with ISIS bringing its foreign fighters into the city.
The militants have no interest in a peaceful Libya and are working to stir up more conflict, according to Gambhir, who writes: "ISIS likely will be able to continue operations in Libya as long as other militant actors are focused on the country's ongoing civil war."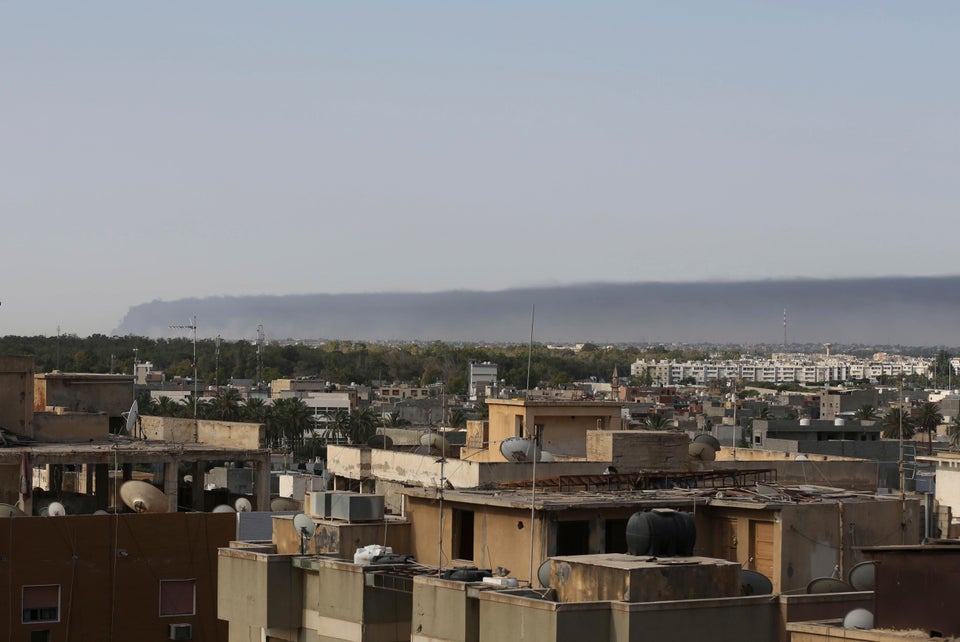 July 2014 Attacks In Libya
Popular in the Community