President Barack Obama addressed the nation Wednesday night, setting out a long-term strategy for defeating the Islamic State -- the militant group formerly known as ISIS or ISIL -- that includes authorizing U.S. airstrikes against the group in Syria.
"We will conduct a systematic campaign of airstrikes against these terrorists. Working with the Iraqi government, we will expand our efforts beyond protecting our own people and humanitarian missions, so that we're hitting ISIL targets as Iraqi forces go on offense," Obama said in remarks as prepared for delivery. "Moreover, I have made it clear that we will hunt down terrorists who threaten our country, wherever they are. That means I will not hesitate to take action against ISIL in Syria, as well as Iraq. This is a core principle of my presidency: if you threaten America, you will find no safe haven."
Obama announced the U.S. will also "increase our support to forces fighting these terrorists on the ground," noting the U.S. will send an additional 475 service members to Iraq to support Iraq Security Forces.
Obama assured the public this new effort won't involve putting U.S. troops on the ground, a stance he has repeatedly taken in his recent comments on the Islamic State.
"But I want the American people to understand how this effort will be different from the wars in Iraq and Afghanistan. It will not involve American combat troops fighting on foreign soil," Obama said. "This counter-terrorism campaign will be waged through a steady, relentless effort to take out ISIL wherever they exist using our air power and our support for partner forces on the ground. This strategy of taking out terrorists who threaten us, while supporting partners on the front lines, is one that we have successfully pursued in Yemen and Somalia for years."
The U.S. has conducted more than 150 airstrikes against the Islamic State in Iraq since Aug. 8.
Obama met with congressional leaders Tuesday, telling them he has the authority needed to take action against the Islamic State in Syria. According to the AP, the White House said Obama told lawmakers he was open to action from Congress that "would aid the overall effort and demonstrate to the world that the United States is united in defeating the threat from ISIL."
"So tonight, with a new Iraqi government in place, and following consultations with allies abroad and Congress at home, I can announce that America will lead a broad coalition to roll back this terrorist threat," Obama said Wednesday. "Our objective is clear: we will degrade, and ultimately destroy, ISIL through a comprehensive and sustained counter-terrorism strategy."
During an appearance on NBC's "Meet the Press" Sunday, Obama insisted the U.S. was not worried about an immediate threat from the militant group.
"I want everybody to understand that we have not seen any immediate intelligence about threats to the homeland from ISIL," Obama said. "That's not what this is about."
But according to a CNN/ORC International poll released Monday, Americans are deeply worried by the Islamic State, with seven in 10 Americans believing the group has the resources to launch an attack against the United States.
To read the full text of Obama's address to the nation, go here.
Support HuffPost
The Stakes Have Never Been Higher
Before You Go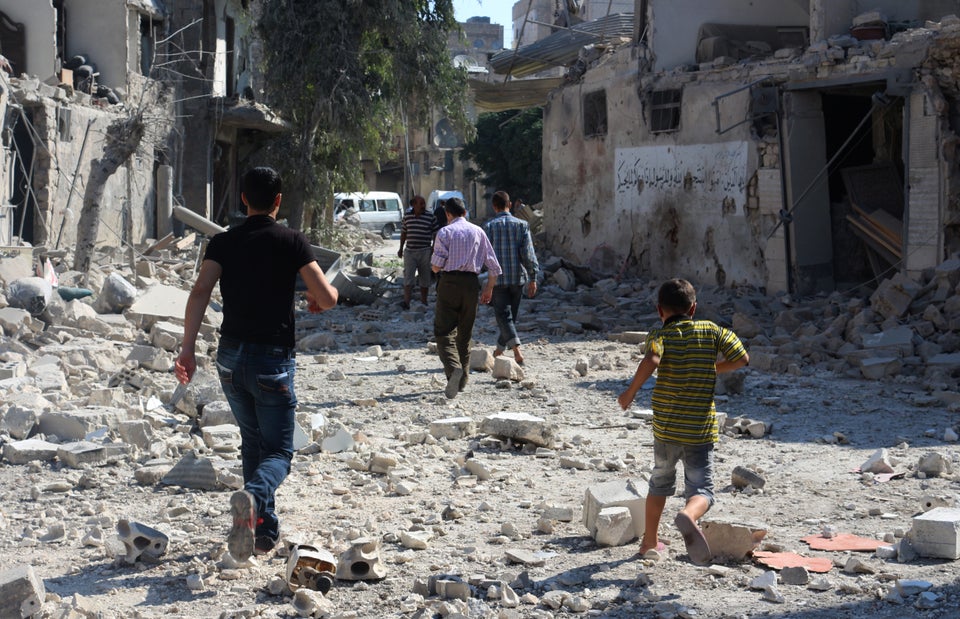 Syria War In August
Popular in the Community