The Islamic State militant group released a video on Saturday claiming to show the mass execution of Syrian government soldiers in the historic amphitheater of Syria's Palmyra.
The video shows 25 men lined up on the stage of the ancient theater in front of the extremist group's flag. They are then shot dead by boys, who appear to be in their teens, before an audience gathered at the heritage site. The 10-minute video was released by the group's local branch in the Syrian province of Homs, according to the SITE intelligence group.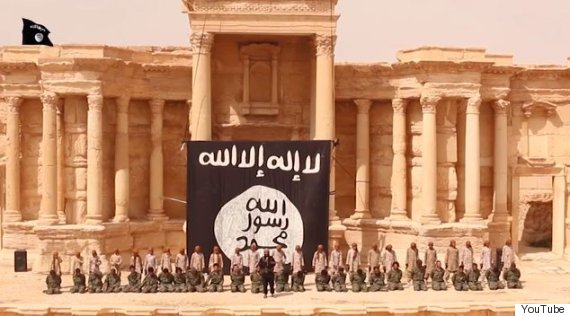 The Syrian Observatory for Human Rights first reported that the Islamic State group had publicly executed a group of men in Palmyra's amphitheater in late May, shortly after the militants captured the area from government forces. The monitoring group said the men were accused of fighting for the Syrian government, and that local residents were forced to come and watch the mass execution.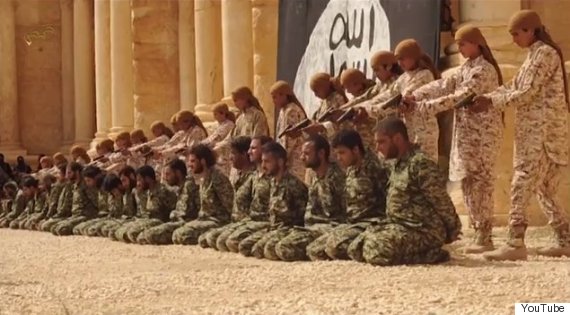 Islamic State militants seized control of historic city, known in Arabic as Tadmur, in May. It was the first time the extremist group had directly captured territory from regime forces rather than a Syrian rebel group. Syrian activists said several hundred civilians were killed by the extremists after they captured the city, according to the Observatory.
The group has also used its control over ancient treasures in Syria and Iraq to push its propaganda messages to an international audience. On Thursday, the group boasted in a statement that it had destroyed six archaeological artifacts in the city, which is over 2,000 years old and a UNESCO World Heritage site.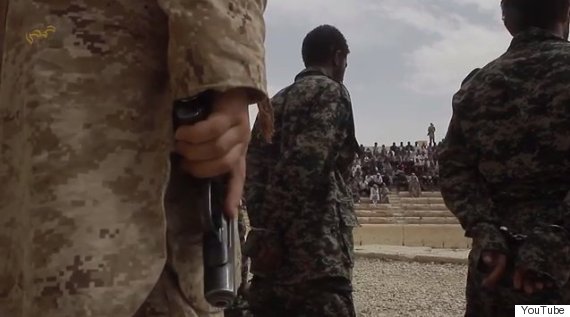 Before You Go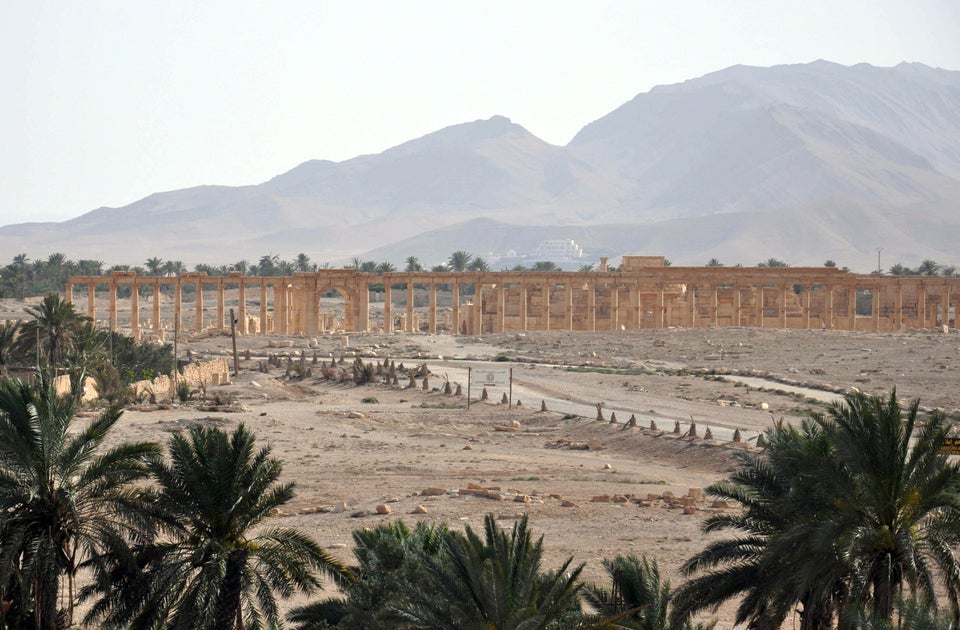 Syria's Palmyra
Popular in the Community