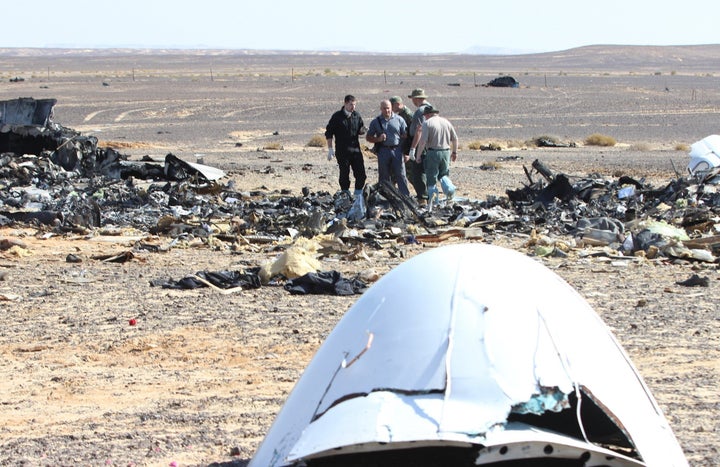 Western officials told reporters on Wednesday that intercepted communications indicate the Islamic State's branch in Sinai carried out the attack. Egypt and Russia have decried the statements as premature, saying the investigation into the cause of the plane crash will take several months.
The Islamic State's local branch in Sinai, known as Wilayat Sina (Sinai Province), claimed responsibility for downing the plane in a series of audio and video messages. Their claim did not specify how they carried out the attack, but if verified, it would be the first time the Islamic State has planted a bomb on a plane, a tactic more closely associated with Al Qaeda and other militant groups.
Wilayat Sina is one of several groups of fighters around the world that have pledged allegiance to the Islamic State. The extremist group uses these pledges, as Al Qaeda did before it, to claim its control extends from Nigeria to Afghanistan. In reality, analysts say different affiliates have varying levels of communication and cooperation with the group's leadership in Iraq and Syria.
The Sinai branch was formed one year ago by militants from a Sinai-based jihadi group called Ansar Bait al-Maqdis (Supporters of Jerusalem). A leader from Ansar Bait al-Maqdis reportedly traveled to the Islamic State's Syria stronghold, Raqqa, in 2014 and pledged loyalty to the group's leader, Abu Bakr al Baghdadi.
Ansar Bait al-Maqdis had emerged as the most powerful of a vast array of militant groups that flourished in Sinai in the aftermath of Egypt's 2011 revolution.
Militancy has a long history in the remote Sinai peninsula, which was demilitarized as part of the Israel-Egypt peace deal in 1979. The security vacuum in the area was exacerbated by unrest following the fall of Egyptian president Hosni Mubarak in 2011.
"Sinai is first and foremost a neglected place ... where there is distrust between locals and the government, and where the state is inherently weak," Mokhtar Awad, a research associate at the Center for American Progress who studies Islamist violence in Egypt, told The WorldPost. These conditions in the Sinai are "asking for terrorists to come and set up shop," he said.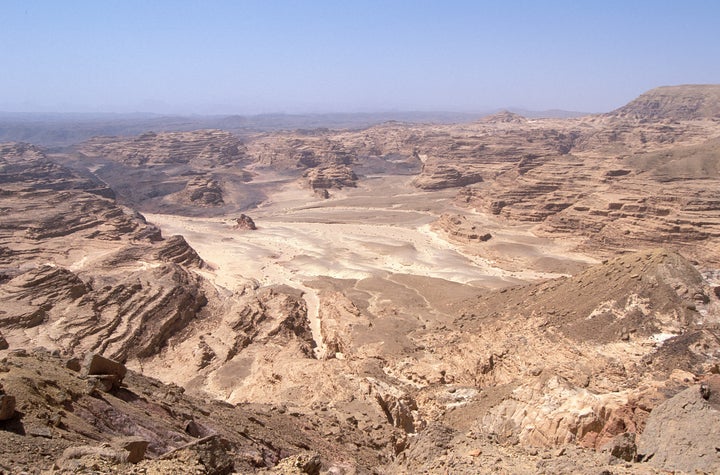 The loyalties and grievances of Sinai militants are many and complex -- including extremist ideology, tribal loyalties and popular outrage over government repression and neglect.
Sinai militants have mostly focused their attacks on Egyptian security forces, killing hundreds of soldiers and police stationed in the region. Egypt has responded with a fierce military crackdown, launching airstrikes on militants and razing thousands of homes near the border with the Gaza Strip.
The peninsula's tourist resorts have largely remained safe over the past 10 years, although recent attacks on Western targets and tourist areas elsewhere in Egypt provoked fears of a return to earlier decades when Egyptian militants targeted the country's tourism industry.
Ansar Bait al-Maqdis' decision to join the Islamic State created divisions among the Sinai militants; some preferred to stay loyal to Al Qaeda (now a bitter rival of the Islamic State) and others feared the Islamic State's extreme tactics would alienate the local population. Al Qaeda, led by Egyptian-born Ayman al Zawahiri, may be keen to stage a comeback in Egypt, but for now, the Islamic State has the upper hand in the rivalry, Awad said.
Wilayat Sina has proved to be flush with weapons, taking down an Egyptian military helicopter with a surface-to-air missile last year. The Sinai has become a crucial route for regional arms smuggling, with weapons flowing from chaotic post-Gaddafi Libya to various conflicts in the region.
The group is also suspected of infiltrating Egyptian security forces, after bombings of Egyptian security directorates in Cairo and Mansoura. "If you can penetrate the police and carry out sophisticated long-term intelligence gathering operations, it's not far fetched that you could breach Sharm el-Sheikh airport," Awad said.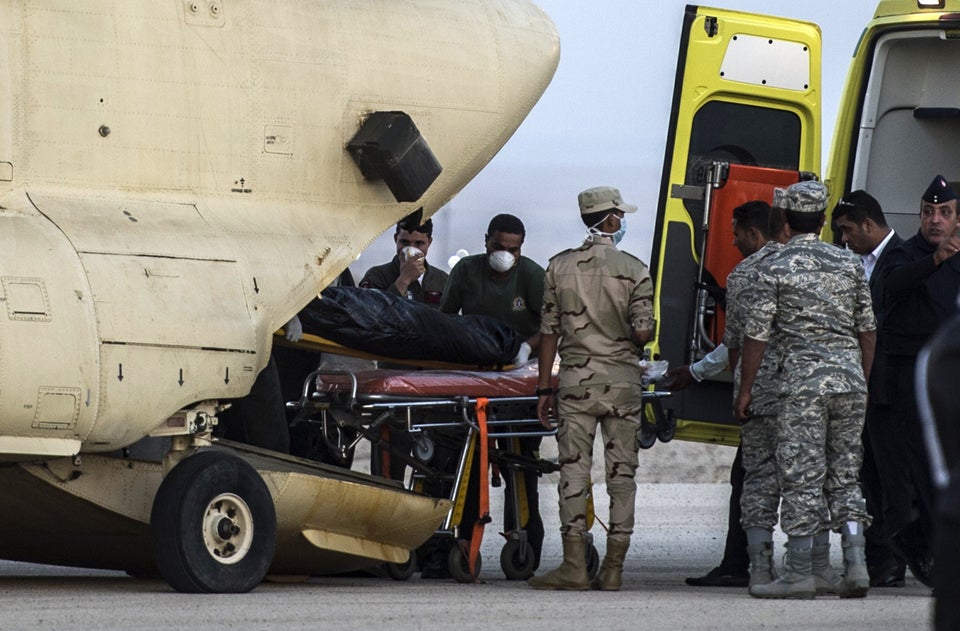 Metrojet Crash
Related
Popular in the Community