WASHINGTON -- There is no evidence to support recent alarmed claims from some lawmakers that agents of the Islamic State are infiltrating the United States through the border with Mexico, two of the country's top intelligence officials told Congress Wednesday.
"We see no specific intelligence or evidence to suggest at present that ISIL is attempting to infiltrate this country though our souther border," said Homeland Security Secretary Jeh Johnson, referring to the Islamic State of Iraq and the Levant, as the Islamic State is sometimes called.
"There have been a very small number of sympathizers with ISIL who have posted messages on social media about this, but we've seen nothing to indicate there is any sort of operational effort or plot," said Matthew Olsen, the head of the National Couterterrorism Center, speaking alongside Johnson and FBI Director James Comey at a hearing of the House Committee on Homeland Security.
Still, Sen. Marco Rubio (R-Fla.) suggested Tuesday that such infiltration was possible, and Rep. Jeff Duncan (R-S.C.) said last week that infiltration was already happening. Texas Gov. Rick Perry (R) has also raised red flags about terrorists on the border.
While the officials emphasized the absence of any such plots, they didn't discount the chance that one could emerge, and insisted they were on the lookout.
"We do need to be vigilant," Johnson said. "We do need to be aware of the risk of potential infiltration by ISIL or any other terrorist group, and we have tools in place to monitor that."
Republicans warning about terrorist infiltration have often linked the claim to the contentious immigration issue that has directed attention to migrants crossing the southern border. But Rep. Beto O'Rourke (D-Texas) said the bigger threat is from people who enter the United States elsewhere, and that the border obsession is a distraction.
"I'm really concerned that when we know that the greatest risk is at our airports, we talked about homegrown terrorism, that we are obsessively focusing on the southern border," said O'Rourke, who represents El Paso. "We have finite resources and we should apply them where we have the greatest threat," he said, noting that about $18 billion is spent to keep some 20,000 border agents on the job.
Michael McAuliff covers Congress and politics for The Huffington Post. Talk to him on Facebook.
Before You Go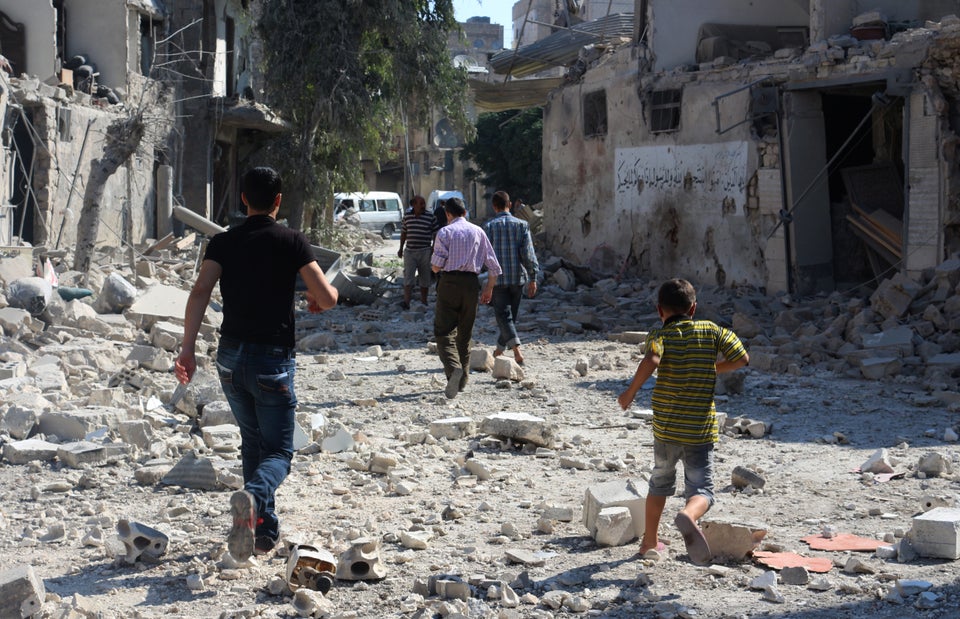 Syria War In August
Popular in the Community