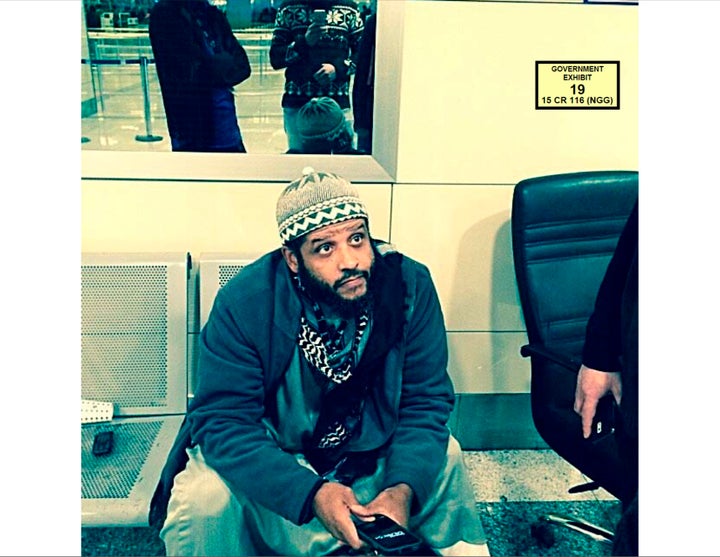 While people charged with crimes related to supporting the militant group don't share any one particular background, ethnicity or place of origin, the study shows that the majority of these individuals are young, male and American citizens. 
Since March of 2014, the U.S. has charged a total of 71 people for offenses related to involvement with the Islamic State militant group, according to the study.
Around 86 percent of those arrested are men. Their average age is 26 and the vast majority of them are U.S. citizens. Despite these similarities, however, there are huge differences in their backgrounds.
"They're old, they're young. They're rich, they're poor. They're high school kids, they're college-educated," Seamus Hughes, a co-author of the report and deputy director of the Program on Extremism, told The WorldPost.
"It really runs the gamut when you look at the actual cases of people who have been arrested in the U.S."   
Hughes, fellow author Lorenzo Vidino and a team of researchers analyzed thousands of pages of legal documents to see who was being arrested for connections to ISIS in the United States. The team also conducted interviews with prosecutors, journalists and the families of the suspects.
What Hughes and Vidino found defied "any cookie-cutter profile of the American ISIS supporter," the report states. But the report's finding about the average age of the suspects does appear to indicate a shift from past terrorism-related arrests in the U.S. 
"The big takeaway is that in terms of legal cases, they're trending younger," Hughes said. "The average age is 26, but in one-third of the cases, they were 21 years or younger."
Three of the arrested suspects were under 17 years old. The youngest was an unnamed 15-year-old boy. And overall, the arrests weren't concentrated in one area of the country, but rather took place in 21 different states.
In addition to having diverse backgrounds, suspected ISIS supporters in the U.S. are believed to aid the terror organization in a variety of ways, the report states.
"You have so-called "keyboard warriors" -- individuals that are in their parents' house tweeting out ISIS propaganda," Hughes said. "On the other side of the spectrum, you have someone like Abdullah Pazara, who was a mid-level commander in Syria."
The study also notes that over 250 Americans have either successfully joined ISIS in Syria and Iraq, or have attempted to do so. That number is significant, but pales in comparison to the number of recruits in parts of Europe and North Africa, where, in some countries, over a thousand citizens have left to fight for extremists. 
The Program on Extremism study echoes the findings of previous analyses of foreign fighters, which show that individuals join the Islamic State militant group for a multitude of reasons. 
"Young people are going, quite old people are going, even women are going. Their motivations vary as well." 
The Program on Extremism report also documents the pervasive use of social media among suspected ISIS supporters in America, and notes that around 40 percent are converts to Islam. It also finds that over half of the ISIS-related terror arrests since 2014 came via informants or undercover officers.
This use of paid informants is a controversial practice. Critics accuse the FBI of using informants to cajole vulnerable individuals into carrying out plots they would not have pursued otherwise.
Taken together, the report's findings illustrate the complex and varied ways that hundreds of Americans could become enamored of a brutal terrorist group. 
"When we think of ISIS recruitment in America, it defies easy analysis," Hughes said.
PHOTO GALLERY
War In Syria
Calling all HuffPost superfans!
Sign up for membership to become a founding member and help shape HuffPost's next chapter