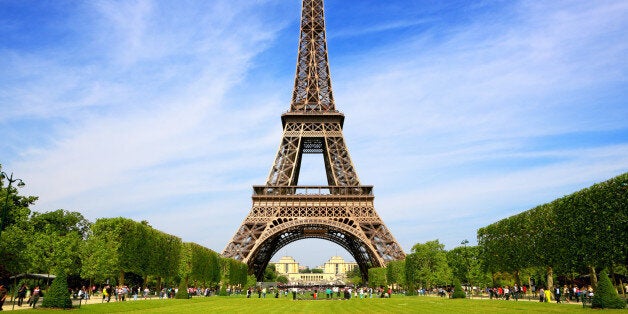 Immediately following the tragic attacks in Paris, French President Francois Hollande claimed it was "an act of war." The Paris attacks actually mark the opening in a new phase of an existing war which ISIS aims to take directly to the West, and beyond the Middle East. ISIS has publicly threatened acts of violence against the West for some time. Some ISIS-inspired sympathizers have even engaged in individual lone-wolf attacks. All along, there has been continuous cooperation by international security agencies and intelligence services to disrupt potential violence. However, some form of direct ISIS attack in the West has long been anticipated. The main questions were always how and when. Most feared was a 2008 Mumbai-style attack which consisted of coordinated shooting and bombing attacks on soft targets claiming over 160 lives. Through similar tactics, over 130 deaths have resulted in Paris so far. The Paris attacks were effectively planned and executed suicide missions aimed at maximizing fatalities, gaining international headlines, and instilling fear in enemies globally. The targets were highly symbolic. The timing was also critical as Paris hosts the international community for the upcoming Global Climate Change Conference. ISIS will attempt to use the attacks as a recruiting tool and strengthen its overall narrative at home and abroad. It wishes to reinforce its reputation for brutality and effectiveness. It strives to convey the ability to strike wherever and whenever it desires. In addition, ISIS seeks to restore its aura of near invincibility, regain the initiative and counter any perception of weakness. Recent setbacks at the hands of U.S.-backed Kurdish forces have presented serious challenges, operationally and symbolically. In particular, the fall of Sinjar which lies on a strategic route between ISIS' key cities of Raqqa in Syria and Mosul in Iraq. France and Europe are no strangers to terrorism. However, the secular political extremism of the 1970s and 1980s dwarfs in comparison and complexity to the modern wave of religiously inspired radicals. The level of commitment to their cause and dedication to violence clearly distinguishes them. In the 1990s, France was one of the first western nations to experience this brand of violent jihadism as part of the spillover of the Algerian civil war which claimed approximately 200,000 lives, if not more. According to French authorities, roughly 1,500 of their citizens have traveled to ISIS-controlled parts of Syria and Iraq. The real number may be much higher. As part of the overall ISIS threat assessment, thousands of volunteers from Europe and internationally must also be taken into account.
Fear of blowback by returning battle-hardened jihadists has long topped the concerns of European security officials, and other members of the international anti-ISIS coalition. France is a key element in this effort and also remains active in anti-jihadist activities in Africa. France is constantly a prime target for jihadist revenge attacks. The Charlie Hebdo massacre of January 2015 by elements affiliated to Al Qaeda in Yemen provided a clear reminder. Freedom of movement remains a core principle of European unity and ISIS' attacks on Paris clearly threaten to undermine it. Europe's current migration crisis has presented opportunities for jihadists to infiltrate and sow chaos. If controvertible evidence emerges that jihadists arrived into Europe via Greece from Turkey, the overall European migration debate will further harden exponentially. Populist political factions certainly stand to gain. The process has already begun as Europe's leaders rush to impose stricter border controls. This was underscored by the recent hastily arranged Malta summit between Europe, Turkey and some African states. An agreement with Turkey to stem the migrant flow is imminent. In order to defuse further pressure, any accord must have teeth and avoid simple lip service. Like most extremists, jihadists thrive on sowing division and polarization which feeds its apocalyptic narrative of everyone-against-us. The Paris attacks aimed to further expand an existing wedge in France, and Europe at large, with many citizens of the Muslim faith. Western societies have a clear choice: allow jihadist violence to further divide or use it as fuel for greater unity.
REAL LIFE. REAL NEWS. REAL VOICES.
Help us tell more of the stories that matter from voices that too often remain unheard.