As Iraqi security forces and the US-led coalition against ISIS attempt to retake the western half of the embattled Iraqi city of Mosul, a newly-discovered mass grave, what local Iraqis call the "horror hole" or 'Alkhasfa pit', was captured Wednesday by Iraqi forces just a few miles south.
According to local residents, ISIS members executed hundreds and possibly thousands of civilians next to the hole, and then threw their bodies into its depths. ISIS is known for using abhorrent tactics in the areas it dominates, including kidnapping, torture, rape, burning and mass slaughter. The Iraqi Observatory for Human Rights, a non-governmental organization which monitors human rights violations in Iraq, estimated that the grave contained as many as 5,000 ISIS victims.
Individuals who survived being detained by ISIS also reportedly said that ISIS investigators threatened to transfer detainees to 'the pit of horror' and execute them, in the event that they failed to cooperate with the terrorist organization.
The 'Alkhasfa pit' borders Al A'thba, a village just over 12 miles south of Mosul. The mass grave effectively came under control of Iraqi forces three days ago, after ISIS withdrew from the region unexpectedly.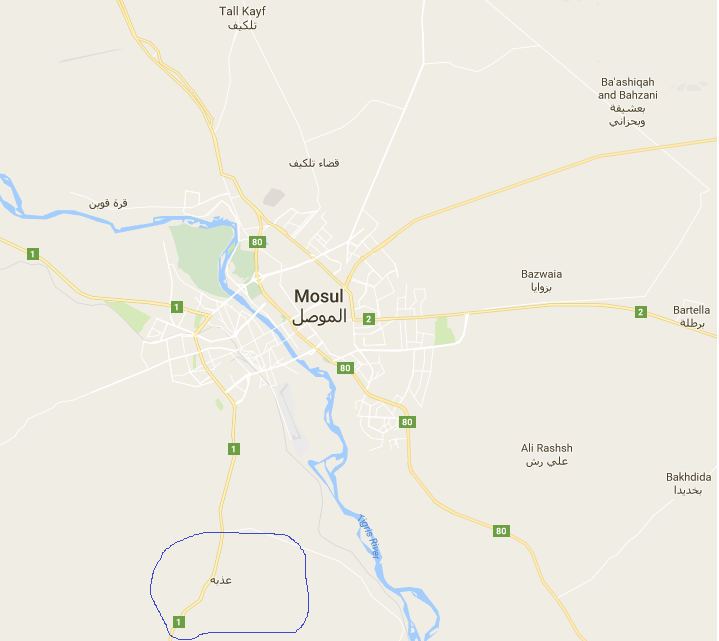 The Iraqi Observatory for Human Rights, said in a report published Friday that the Iraqi government must begin examining thousands of bodies buried in the 'Alkhasfa pit'.
"There are thousands of families who lost their sons in the early days of (ISIS') control of … Mosul and Saladin," the report said. Other victims included prisoners in Iraqi government-run jails later captured by ISIS.
The report went on to call the mass grave a testament to the crimes of genocide committed against Iraqis by ISIS. According to the report, the Iraqi Ministry of Health is expected to determine the identities of the bodies.
This piece was edited by H. Graph Massara, UC Berkeley.
Popular in the Community