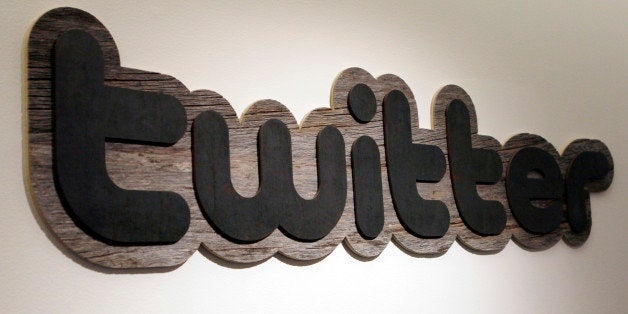 WASHINGTON -- Twitter has been "very cooperative" with FBI agents looking into individuals affiliated with the Islamic State and other terrorist organizations that use the social network to organize and inspire people within the U.S. to commit terrorist acts, FBI Director James Comey said Thursday.
Comey said many terrorist recruits first interact with overseas terrorists on Twitter. Affidavits filed by FBI agents in many recent terrorism cases have seemed to indicate that defendants charged in terrorism-related cases first came to the attention of federal authorities based on their Twitter activity.
"Someone signs up to be a Twitter follower of one of the ISIL feeds, and then one of the ISIL tweeters will follow them back. And then you'll frequently see them move to direct messaging on Twitter," Comey said Thursday of the Islamic State militant group also known as ISIS or ISIL. From there, they trade information so they can communicate in a separate forum that is encrypted and more secure, Comey said.
"Obviously Twitter is in the clear, direct messaging is not. But it's not encrypted," Comey said. "So we can, through the legal process, get access to it and see it."
The FBI director said Twitter has been "very good and thoughtful and hardworking at trying to shut down accounts" and said there is an ongoing discussion within the counterterrorism community about whether it makes sense to shut down Twitter accounts affiliated with terrorist organizations or to allow them to operate as a way to gather intelligence.
"Our experience is that Twitter has been very cooperative, and that cooperation has grown -- I say only half facetiously -- after ISIL threatened to kill their CEO, after they saw some of the darkness I see," Comey said. "They don't want people using Twitter to engage in criminal activity, especially terrorism."
Comey said the Islamic State has been very effective in using Twitter and other social media to communicate with potential recruits and spread its message online.
"They have a highly sophisticated media effort that utilizes all the tools and techniques of modern-day, social media Internet-based advertising," Comey said. "They're actually quite good at what they do."
That effectiveness, Comey said, has resulted in what he described as a "temperature change" in discussions with the technology sector about whether companies should have a way to break the encryption on their products to allow access for law enforcement officials. Comey has been pushing for a discussion about encryption since last fall, and on Wednesday testified before Congress about the challenges that encryption poses for law enforcement.
"What we're seeing now is living proof that social media works. It's the reason Twitter is worth billions of dollars. It is an extraordinarily effective way to sell shoes, or vacations, or terrorism," Comey said.
"Your grandfather's al Qaeda, if you wanted to get propaganda, you had to go find it. Find where Inspire magazine was and read it. If you want to talk to a terrorist, you had to send an email into Inspire magazine and hope that Anwar al Awlaki would email you back. Now all that's in your pocket. All that propaganda is in your pocket, and the terrorist is in your pocket. You can have direct communication with a terrorist in Syria all day and night, and so the effect of that -- especially on troubled minds and kids -- it works! It's buzz, buzz, buzz, buzz, buzz. It's the constant feed, the constant touching, so it's very, very different and much more effective at radicalizing than your grandfather's al Qaeda model."
Comey described the phenomenon as "the devil on your shoulder all day long, saying, 'Kill, kill, kill.'" He said what the federal government is doing to combat that messaging in social media is "clearly not enough," but added the FBI isn't in the messaging business.
Comey also told reporters on Thursday that the FBI disrupted potential terrorist attacks that could have been connected to the Fourth of July.
Popular in the Community