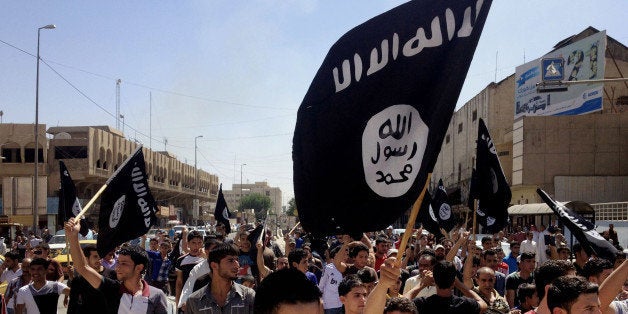 Islamic State militants have called for war against the Catholic Church in the latest issue of the group's English-language propaganda magazine Dabiq.
The extremists photoshopped their signature black flag over an image of the Vatican's iconic Egyptian obelisk, ANSA reports, with a cover headline that read, "The Failed Crusade."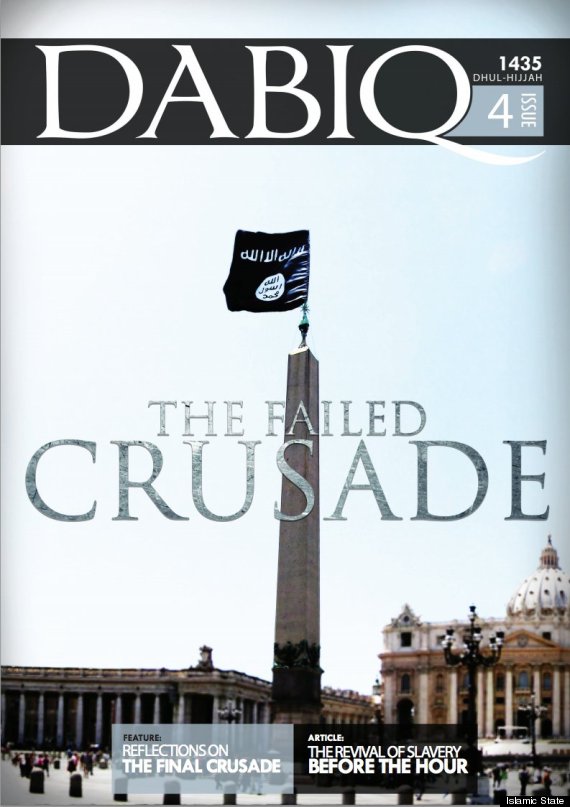 The "crusade" in question is reportedly a reference to recent airstrikes on captured areas, led by the United States and other countries according to The Local.
The Islamic State, formerly known as the Islamic State of Iraq and Syria (ISIS), has captured large swaths of land in northern and western Iraq in an effort to form a modern-day caliphate. It sees Rome and the Vatican as a symbol of Christianity and the West, according to the Sydney Morning Herald. As a result, the magazine is littered with references to the westerners as "Roman crusaders."
The group believes the captured town of Dabiq will be the site of an apocalyptic battle between Muslims and their "Roman" enemies.
In an article inside the glossy magazine of the same name, Islamic State spokesman Mohammed al-Adnani threatened to "conquer your Rome, break your crosses, and enslave your women, by the permission of Allah, the Exalted."
"If we do not reach that time, then our children and grandchildren will reach it, and they will sell your sons as slaves at the slave market," al-Adnani continued.
The Dabiq magazine is a propaganda tool used by the media-savvy terrorist group, in an effort to recruit young fighters from foreign countries.
The Iraqi ambassador to the Vatican warned last month that the IS has placed Pope Francis on their hit list.
"The Pope is indeed a target," Habeeb Al Sadr told Italian newspaper Il Messaggero. "We know very well how these terrorists think… I would not exclude that ISIS would arrive to strike him."
The pontiff refused to add additional security to his envoy during a trip to the Albanian capital of Tirana last month, choosing to ride through the crowds in an open-top vehicle.
Related
Before You Go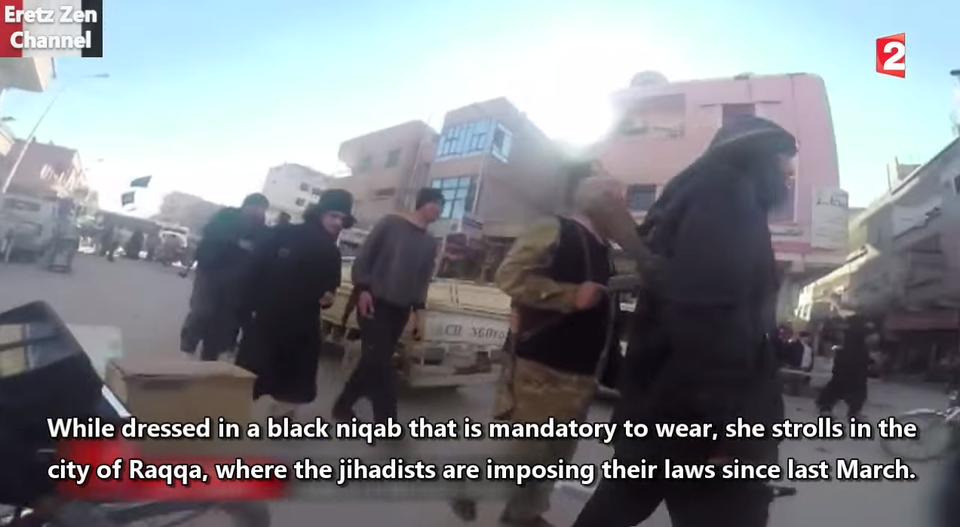 Syrian Woman Wears Hidden Camera to Reveal Life Under ISIS Rule
Popular in the Community