Two women with an interest in violent jihad were arrested in Queens, New York, Thursday morning as part of an FBI sting, after allegedly plotting to create explosive devices to use in a terrorist attack in the United States.
Noelle Velentzas, 28, and Asia Siddiqui, 31, had allegedly taken several steps toward constructing an explosive device and discussed their activities with an undercover officer, according to court documents. They had not yet identified a target for their planned attack, federal authorities said. The defendants are U.S. citizens who live in Queens and were roommates until recently.
During regular meetings between the two women and the undercover agent, both women espoused jihadist beliefs and praised past terrorist attacks in the United States. Velentzas allegedly showed the officer her cell phone, which had a background image of Osama bin Laden holding an AK-47. Siddiqui once said that Velentzas had been obsessed with pressure cookers since the Boston Marathon bombings, and Velentzas joked about how she planned to cook "food" in a pressure cooker she had recently purchased.
It appears Velentzas eventually became suspicious of the undercover agent's identity, allegedly using her phone in November and December to access webpages with titles like "Learning the Identity of a Confidential Informant," "How to Spot Undercover Police," "Is S/he an Informant?" She also researched how to detect bugs.
Yet she and Siddiqui continued to meet with the agent in the months that followed. Siddiqui purchased several propane tanks and stored them in her basement, and discussed them during the meetings. "I got everything up in this joint, I already told you. If you guys... once we learn... I got everything up in this joint," she allegedly said. "Yo, she got everything. This is like the Home Depot," the undercover agent responded.
Velentzas then asked Siddiqui why she hadn't told them that she had purchased the tanks, but Siddiqui insisted she had. "She's the master of not telling you shit that's really important," Velentzas said, later telling the undercover agent that they had to "keep it a hundred" so they could trust one another.
"Cause how could you have a... have a open conversation about some shit that is uhm... federal-time worthy shit and the person... you know... is... half-ass in communication?" Velentzas said. "I"m gonna die for your ass and you don't communicate?"
The group's final meeting was on March 22.
Federal authorities apparently have been aware of the women for a number of years. Velentzas "expressed violent jihadist ideology and an interest in terrorism" in meetings with the undercover agent back in 2013, and said that being a martyr guarantees entrance into heaven. Siddiqui allegedly wrote a poem in 2009 for a magazine called Jihad Recollections, which was a predecessor to the al-Qaeda publication Inspire, and sent a letter to a man arrested for trying to detonate a bomb during a Christmas tree lighting ceremony in Portland, Oregon, in 2010. She had repeated contact with members of al Qaeda in the Arabian Peninsula, according to court documents.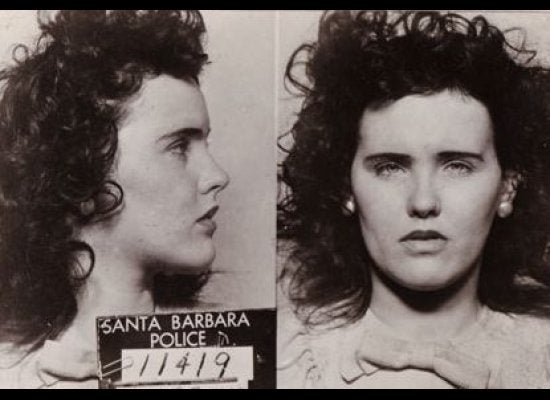 10 Major Crimes That Shocked the Nation (SLIDESHOW)
Popular in the Community