How does the Western hemisphere view the Islamic world? Some of our knowledge is informed by headlines and news reports, some by blockbuster movies. Some is surmised from the artwork that materializes from the region, and later dominates the international art market. Many of these sources, however, present a warped view of the realm, tainted by distance and difference.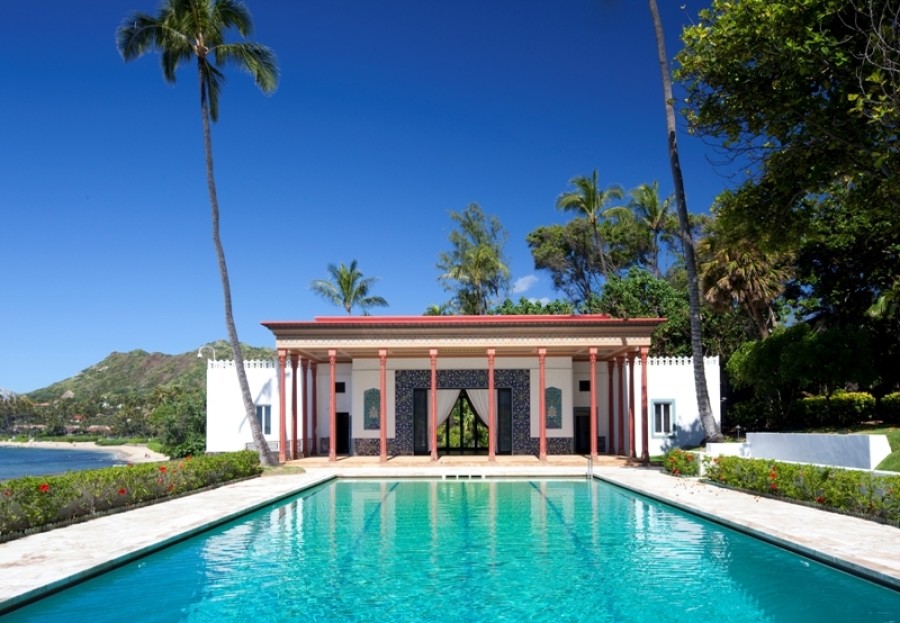 Heiress Doris Duke collected Islamic art objects from all over the world and displayed them at her home in Hawaii (now operated by the Doris Duke Foundation for Islamic Arts). Pieces from her collection will go on view at the L.A. Municipal Art Gallery in October. (Tim Street-Porter / Department of Cultural Affairs)
Los Angeles/Islam Arts Initiative offers an alternative approach to understanding (or at least beginning to see) the so-called Islamic world, using art as a vessel. The first of its kind, LA/IA will bring together 30 cultural institutions from around L.A., focusing on both contemporary and traditional Islamic arts. The initiative isn't rigidly fastened to the religion of Islam; it features art by non-Muslim artists from Muslim-dominant countries, as well as work by Muslims creating art in non-Muslim dominant countries, and work by artists culturally influenced by Islam.
"There are people who are Christian, Jewish, Sikh but fall under the umbrella of what Western art historians categorize as Islamic art," LA Islam Arts Initiative Program Manager Ami Motevalli explained to The Huffington Post. "We were excited to bring all these voices together and explore these multiplicities. We weren't actually looking at the spiritual side of Islam."
The citywide celebration is comprised of two main parts. First, there's "Doris Duke's Shangri La," exploring the massive collection of Islamic artworks owned by tobacco heiress Doris Duke, including ceramics, textiles, jewelry, paintings, tile panels and a massive home and garden. Secondly, a contemporary art exhibition entitled Baghdad-born Rijin Sahakian, entitled "Shangri La: Imagined Cities," provides critical context to the former, questioning what we mean when we think and talk about "Islamic art."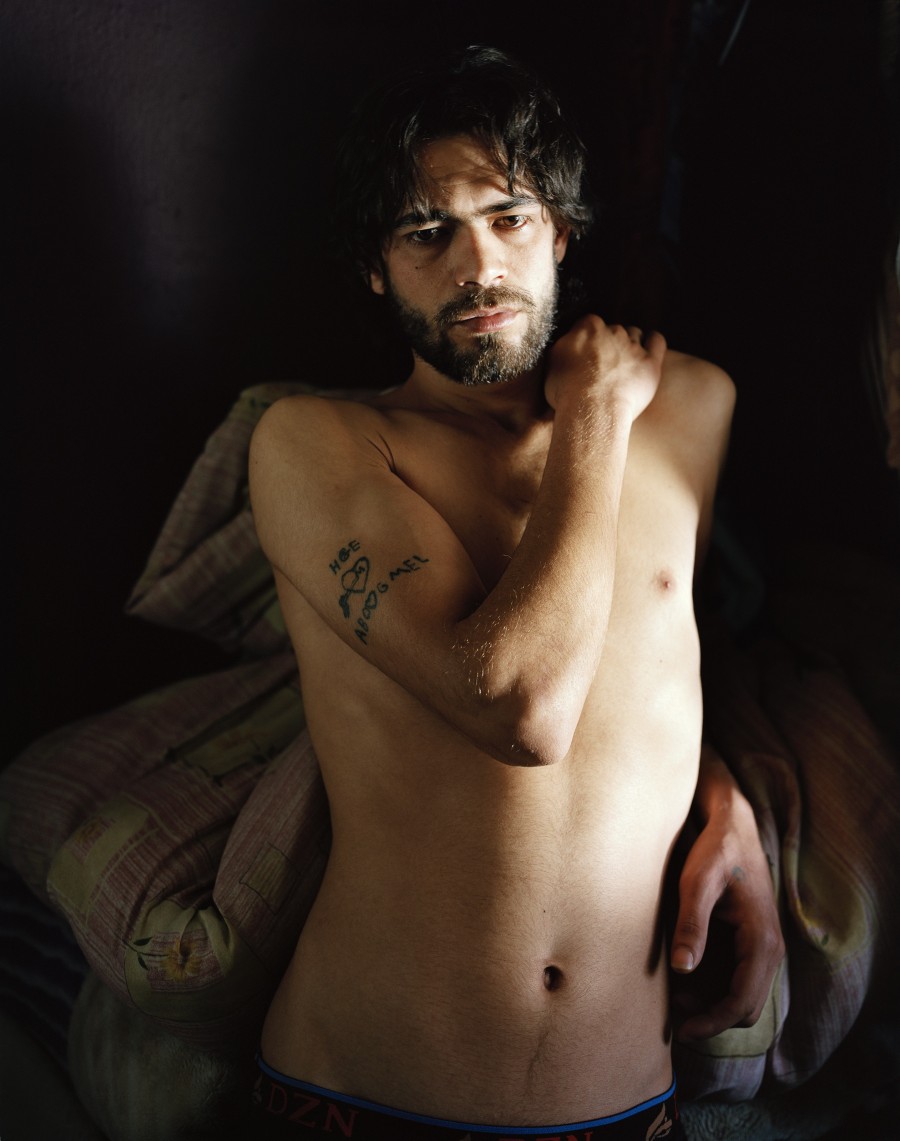 George Awde, Untitled, series of 24 inkjet prints and smaller viewing table of prints, 2007-2014. Image Courtesy of the Artist.
"What I was interested in doing is deflecting this idea of a certain line of questioning or a certain representational show that is so often associated with a group show organized around identity matrixes," Sahakian declared to HuffPost. "One that's organized over this overarching rubric of Islamic arts in terms of what people might expect artists to talk about. Instead of pretending there was any artwork that could answer these questions, I wanted to curate an exhibition that would do away with this line of questioning."
Los Angeles, the site where so many normative, and often false, understandings of Islam are produced, was the perfect space for this exhibition to take place. "Los Angeles has been responsible for the ways much of the world views people from South Asia, North Africa, West Africa, and its diasporas. We understand that a lot of this is contributing to Islamophobia."
Of course, there are also many more positive reasons to select Los Angeles. "L.A. is a ripe environment because these communities exist here; they're part of the fabric. These discussions are happening in very natural ways around the city, but we want to formalize them and bring them to the surface. And explore the aesthetic aspects as well."
Sahakian continued: "The circulation of capital, policing, surveillance, migration -- all these things are converging right now. Hopefully one of the things that becomes clear is that there isn't a differentiation between there and here. Los Angeles and Beirut or Damascus are not totally different. In L.A. all of these worlds have come together, as film and entertainment industries have created imaginary cities and identities of concern. It has determined in certain ways how people see these imagined landscapes of the Middle East. Within the imaginations and aesthetics of each of the works, there is a capacity to find the erasure of distance between these imaginary identities that have been made to seem so different and faraway."
"Shangri La: Imagined Cities" will go on view at Los Angeles Municipal Art Gallery from October 26 to December 28, 2014. See a glimpse of the exhibition beforehand below.
REAL LIFE. REAL NEWS. REAL VOICES.
Help us tell more of the stories that matter from voices that too often remain unheard.