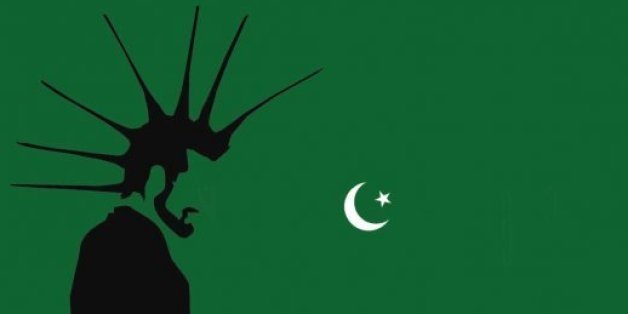 Invented in 2002 by an American author, the term "Taqwacore" has since been taken up by the media and the music scene as well as Muslim youth. A fusion of the words "hardcore" and "taqwa" (which loosely translates to "piety" in Arabic), the term was used to describe a kind of rejection of traditionalist interpretations of Islam on the part of young people (religious or not) who wanted to live their choices freely. Though the name might have lost some of its initial prestige over the years, this new kind of Islamic music certainly has an appeal.
The Kominas, a US-Pakistani Islamic punk group, is currently preparing its fourth album.
But the movement wasn't given the name "Taqwacore" until Michael Muhammad Knight published his novel.
At the age of 17, the author left New York to study Islam in Pakistan. He then converted to the religion out of rebellion, before gradually beginning to rebel against some aspects of Islam itself, including its strict rules regarding women, homosexuals and alcohol.
In his 2003 book "The Taqwacore," Knight imagined "this fantasy world where Islam had no absolute definition, and we had the power to define ourselves."
The first bands to use the term "Taqwacore" were The Kominas, Vote Hezbollah and the Sagg Taqwacore Syndicate. Others, like Diacritical, Secret Trial Five, Noble Drew, Fedayeen and Sarmust also followed suit, using Knight's book as a manifesto for a new Muslim culture that respects differences (especially of sexual orientation), gender equality and is not afraid to challenge established Islamic tradition.
For many Muslims, this kind of punk rock is considered "haram" (contrary to Islam) because of its loud and aggressive music and use of profane words.
Using a tone of defiance and sarcasm, Islamic punk groups sing about imams who are too conservative, reactionary responses to the war against terrorism and the fear of the other in society.
"Punk has its own rules, which amount to saying 'f*** you'. The kind of Islam I wanted was a kind of 'f*** you, I am a Muslim no matter what you may say," Michael Muhammad Knight explained.
No wonder, then, that some people are offended or do not adhere to this concept …
"There are Hasidic rastafarians, crust-punk Arabs, African punks, Cambodian surf-rockers ... It amazes me how strongly people react to Taqwacore."
Inspired by the political events of the early 2000s (the wars in Afghanistan and Iraq, Sept. 11, torture in the Abu Ghraib prison), "Taqwacore" has since been almost forgotten or denied.
But in light of recent world events, we may begin to hear about it again soon...
"Taqwacore is dead, long live Taqwacore."
In the meantime, have you heard of Raïcore?
Similar to Taqwacore, this new style blends rai music (a folk music genre which originated in Algeria) and hardcore punk. It's played by the indie band Al-Thawra.
"Our music is the diaspora, with a mentality, an identity crisis, allegiance and a musical texture that lie between East and West and that belongs to neither end. Rai and Chaabi [North African folk] music have influenced me greatly, because that was real music of the people. It came from the ports, the socially marginalized from a multicultural city. It was true rebel music," explained Marwan, a member of the group.
So when can we expect to see "electrocore" or "Christian hardcore"? The ways religion and music can combine seem to be infinite.
This article originally appeared on HuffPost Maghreb and was translated from French into English.
Before You Go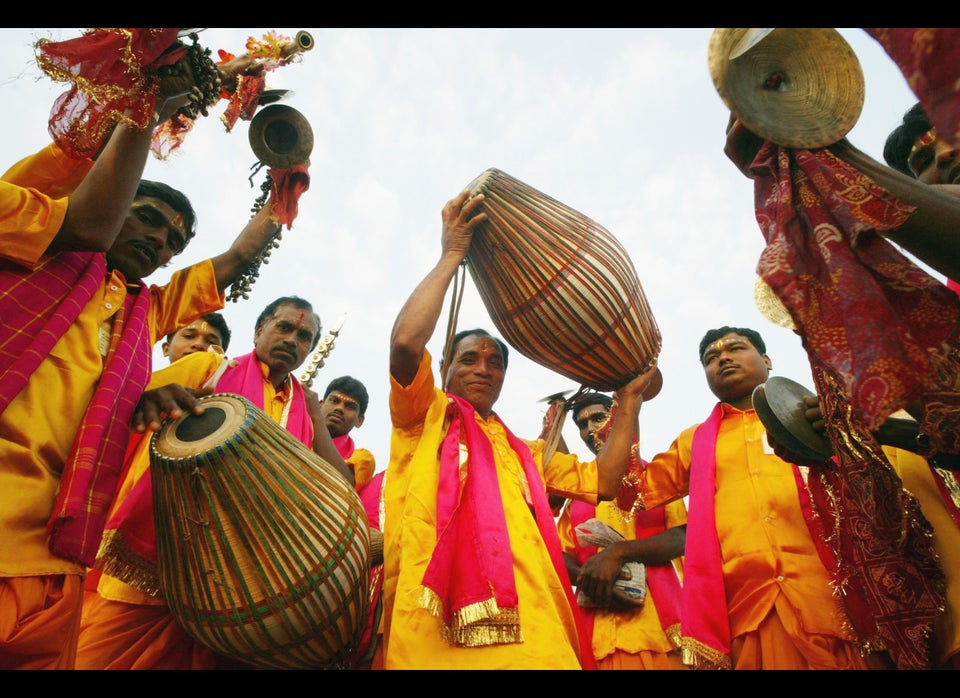 Sacred Music Traditions of the World
Popular in the Community