Supporters of the Islamic State group circulated an image on social media on Wednesday appearing to show the beheaded body of a Croatian hostage who was kidnapped in Egypt last month.
Tomislav Salopek, a 30-year-old petroleum engineer, was captured in the Egyptian capital of Cairo last July, Egypt's foreign ministry said. On August 5, a video circulating online appeared to show Islamic State loyalists in Sinai threatening to kill Salopek within 48 hours unless Egyptian authorities released Muslim women in their custody. Friday's deadline passed without word of Salopek's fate.
A caption on the still image purporting to show Salopek's body states in Arabic he was killed "for his country's participation in the war against the Islamic State," the Associated Press reports.
The Huffington Post could not independently verify the image.
Speaking at a press conference in the Croatian capital, Zagreb, Prime Minister Zolan Milanovic said the country could not confirm Salopek's death with absolute certainty.
"I don't know if we will be able to do it in the coming days, but what we see does not look good ... I'm afraid that for the first time, what has happened to the citizens of other countries has happened to a Croatian citizen," Milanovic said.
A spokesman at the Egyptian Interior Ministry's press office said it was working to confirm the news. "If we confirm that it is indeed true, we will inform the media through a statement," the spokesman added.
A family representative and close friend of Salopek's family told reporters that they are in shock over the news. "He is my friend. It is shocking," Stipe Bilokapic said, according to the AP.
France-based seismic survey company CGG said Salopek started working on a project for a one of CGG's sub-contractors wo months ago, AP notes.
Egypt has seen a sharp rise in violence against security forces and state institutions in recent months, particularly in the country's north.
Egyptian President Abdel-Fattah El-Sisi has led a fierce crackdown against the Muslim Brotherhood -- and increasingly, against all forms of dissent, including from activists and journalists. His government is also battling a bloody Islamist insurgency in the Sinai, with violence spilling over into Cairo and other major cities.
The Islamic State group has killed several foreign hostages in the past year, including reporters and aid workers.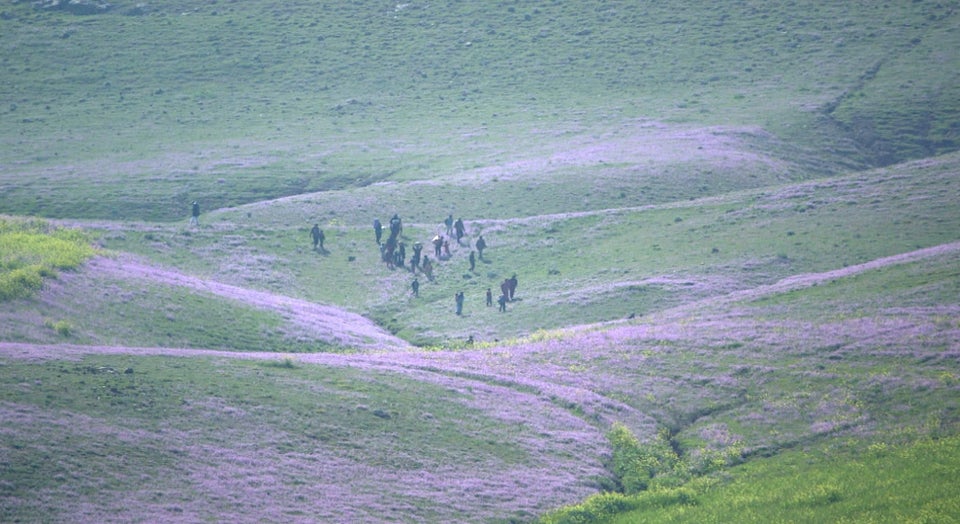 Women and children freed from ISIS