I live on a beautiful island in the Caribbean with pristine white beaches and turquoise waters. People save their pennies and their vacation days for a chance to visit where I call home. It is an absolutely stunning place.
I used to live in a vibrant city filled with young professionals and happy hours galore. Always something to do, somewhere to be, someone to meet. It is an absolutely fascinating place.
Both city life and island life have their perks. I can personally recommend both, but of course, one or both may not be perfect for you. Here are my favorite aspects of each so you can decide for yourself.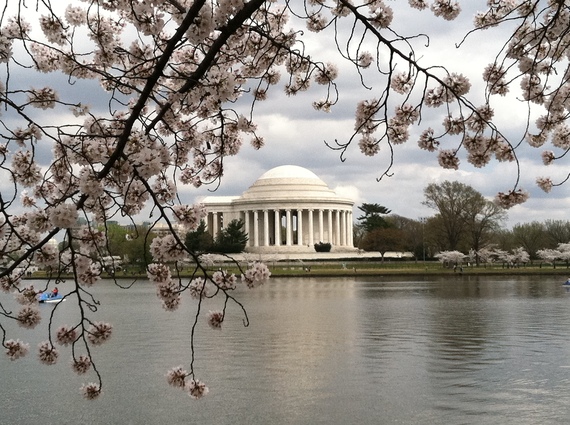 Photo credit Amanda Walkins
City Life: Washington, D.C., Style
I know, I know. People like to hate on D.C. because they associate it strictly with politics and corruption. So let me set that record straight. D.C. is an awesome town. This small city brings together an incredibly eclectic group of people. Many of them live there on a temporary basis because of a constantly changing political scene, so you never run out of new people to meet. Never. D.C. brings in young professionals from all over the world for internships, entry level government jobs, university studies, and an enormous collection of non-profit organizations. The result: there are so many things to do!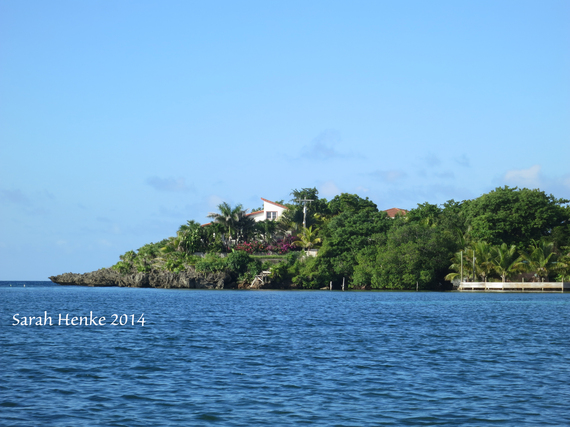 Photo credit Sarah Henke
Island life: Roatan, Honduras, Style
This gorgeous little island off the Caribbean coast of Honduras is home to an enormously eclectic group. Expats from all over the world combine with locals to create a microcosm of Earth floating in the sea. My house is on the beach, surrounded by jungle. Everyone says hi to everyone they see. Taking time to sit down and watch the sun set each evening is encouraged. Living on this little island requires relaxation, meditation, and conversation. The result: life is so enjoyable here!
In Roatan, wearing a bathing suit to work is not only appropriate, it's often mandatory. Being barefoot at all times is acceptable. You are never far from a beach or the jungle simultaneously. Your dog can run around and romp in the sand off-leash and nobody will freak out on you. You can open tabs at all the local bars and restaurants because you know all the owners. You know all the owners so you get good deals.
You can make up a new life story for every tourist who asks for yours. You meet new people constantly, which is bad because people are always leaving so you have to say goodbye, but that's also great if you never liked those people anyway. You can start drinking at any hour of the day and not be judged. You'll have random days off work and no HR department to report your days to, so go ahead and take a few months to travel! You can catch your own dinner everyday. You can consider swimming in the ocean bathing (to a point...).
You can take day trips to other beautiful islands and call it work. You can watch an awe-inspiring sunset every single day. You can sit inside while it downpours during rainy season and not feel guilty watching movies all day because there's no work and nowhere else you need to be. You can be late for everything and blame it on island time. You can walk around carrying a machete and cut down coconuts to drink and nobody will think that's weird.
Working only a few hours each week is encouraged, but even when you work more your office is outside and your work consists of chatting with people all day. Normal activities include scuba diving, snorkeling, deep-sea fishing, paddle boarding, and hammock-lounging. Yes, hammock-lounging counts as an activity. Because we don't judge. And everyone loves a hammock dammit.
So what's your conclusion? City life vs. Island life...both have incredibly redeeming factors, so how can you choose? I chose both, and I loved my city life as much as I love my current island life. Who says you have to choose anyway? Go enjoy the best of everything everywhere. Just go!
Amanda Walkins is a freelance writer currently living in Roatan, Honduras. You can read about all these perks of island living and more at www.awalkontherun.com.
Related