Technology and travel have long been symbiotic and thanks to Google's Earth's display of satellite images, we've been able to see the planet from a different perspective.
Galesnjak, an island off Croatia's coast, became all the rage virtually overnight thanks to Google's Earth's aerial view of its perfectly heart-shaped mass. As the image went viral, so did its popularity. Currently, it is the go to place for wedding proposals, and romance-seekers. Galesnjak's new moniker: "Lover's isle."
Other heart-shaped islands can be seen by air. Not only is there a heart island in Croatia, two additional heart shape type islands are also found in Fiji and Australia.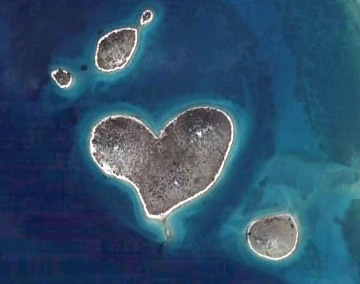 The little island of love called Galesnjak, stirred lovers around the globe when it became an internet sensation. It's size of just 164 feet at it's widest point, can only be reached by boat or a very long swim.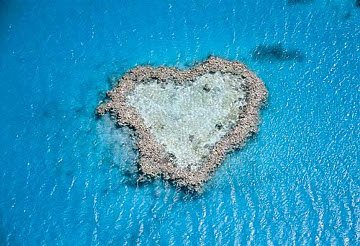 Heart Reef, a part of Great Barrier Reef in the Whitsundays is the most visually heart shaped. Created from a variety of coral species, it is also a diver's paradise. It just may be one of the best surprise diving proposal spots on the planet. Propose at sea, then take a heli-flight above for an aerial view of the island with heart.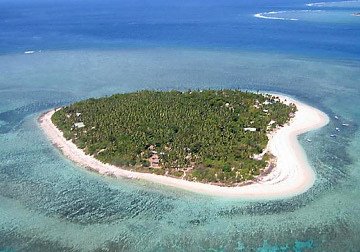 Tavarua Island, near Viti Levu is part of the Fijian island chain in the South Pacific. Simply paradise, the entire island is a resort that caters to every guest's desire. Surrounded by a coral reef, waters are calm for snorkeling, sunsets are made for romance, and it's private isle feel will keep guests coming back for amour.
Related