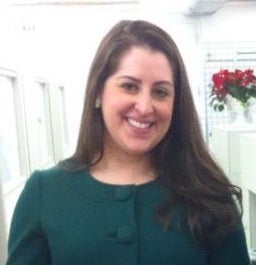 "My friends have found their person and it's my time to find my person," said Jennie Dwin, a 35-year-old woman who recently moved to Chicago. So what's a girl to do when she's been looking for love for years with no luck? A) Try dating apps, B) Attend singles events, or C) Set up a GoFundMe campaign to hire a matchmaker. For Jennie, the answer was D) All of the above!
Jennie proposed idea C) to a friend of hers. Actually, the story goes like this: Jennie mentioned the idea of crowdsourcing funds so that she could hire a matchmaker to a friend. They both laughed at the idea, which seemed more like a joke than a winner. But after two weeks she decided to take the plunge. She started with Kickstarter, but they wouldn't approve her campaign! Some of us may have been discouraged and taken that as a sign to forget about the whole idea, but Jennie forged ahead. She set up a GoFundMe campaign and said, "I'm going to take this opportunity to let others help me make this happen." (You can check out her campaign at https://www.gofundme.com/DwiningForLove) I admire Jennie, especially her take-charge attitude and how she pushed herself out of her comfort zone.
But as soon as her campaign went up, she realized she had a new dilemma. "If someone donates…do I automatically have to invite them to my wedding?!" Jennie took precautions: Up to 5 people can donate at the $500 level and get an invitation to her wedding. Smaller donations have other perks, but no promise of an invitation.
Jennie has personality, passion and a lack of fear. While the GoFundMe campaign may have started out as an outlandish joke, it may just lead her to Mr. Right.
Jennie is the daughter of fun-loving, Conservative Jewish parents. Of course Jennie's parents shared their dating story with her. "Well I'm not even sure if it's a true story...but my parents met at Hillel, at Harvard, although neither of them attended Harvard! They met at Israeli dancing," said Jennie. True or not, social gatherings are a great way to meet new friends and bring about a new romance. Staying social is smart when you're looking for love.
Being Jewish was a part of who Jennie was, and marrying Jewish...well that was ingrained in her. "Of course my parents stressed upon me the importance of marrying Jewish. It STUCK!" said Jennie. Her mom used to tell her bedtime stories that usually began, "Once upon a time there was a beautiful Jewish Princess named Jennie and she married a handsome Jewish prince named…"
We are still waiting to hear his name. Will the real Mr. Jennie please stand up?
Jennie's older sister found her new love in her past, and is now dating a guy whom she first met in Hebrew school. Dating someone from your past, as opposed to looking for someone from your future, is one of the approaches I use with clients. Although a majority of clients tell me, "There's no one from my history that I'm interested in and there's no one from my history that's interested in me," I've helped quite a few clients to find love in their black book rather than Online.
While Jennie hasn't met her person just yet, she is trying, and she does have faith in the process. She's lived in DC and NY, and she relocated to Chicago 16 months ago. While Jennie has a great job in Chicago, her other key reason for making the big move was her thinking that, "Maybe Midwestern guys are more likely to settle down and be ready for the next phase of life." I personally agree with this theory, even if it hasn't led to love just yet. Additionally, relocating to find love can be a great decision (depending on you and your situation). Sometimes a change of location will bring a change in your romantic life. And, according to Daniel Hayes in his article "38 Statistics That Matter If You're Trying To Find Love In America," "Contrary to what you might expect, big cities are actually worse for meeting someone."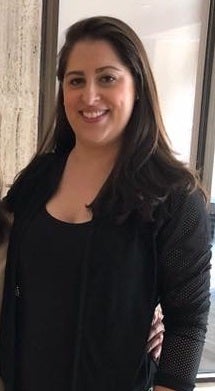 Jennie is one of many who have put their hopes in dating apps. But while apps have led to first dates for her, they haven't led to many second dates. Finding the right match has proved to be far more challenging than climbing the corporate ladder.
But while she may have focused on apps, this actually isn't the first risk Jennie has taken in looking for love. She has always worked in fashion, and she once tried to get Patti Stanger to set her up by sending her clothing and then telling her stylist to ask Patty if, "Hey maybe you have a guy for me?" Omg, this girl cracks me up! She's got chutzpah in just the right way! So Patti, do you have anyone?
Since Patti has yet to reply, Jennie is forging ahead with her campaign and has already picked out her matchmaker.
I am a dating coach, not a matchmaker, so it's not me that Jennie's looking to hire. Actually, it was one of my colleagues who mentioned Jennie's story to me. I thought, Wow this is an interesting and inspiring story. Finally a dating dilemma with a creative twist to find a happy ending. And while we don't yet have that happy ending, I'm confident we will.
So why should anyone help Jennie get a matchmaker? And why should Jennie, or anyone, trust a matchmaker? A good matchmaker is someone who is on your side, spends hours searching and vetting your match, and works with you through the process to get a good outcome…allowing you to focus less on looking for love and more on experiencing it. Having worked closely with Michal Naisteter, who works with Three Day Rule, I can tell you she spends hours upon hours meeting new singles and working to make the right introduction.
A crowdfunding campaign is a creative way to get support from family and friends. While her friends and family are totally willing to give Jennie a few dollars, I'd also like them to give her a few good suggestions of men to date, hint hint, keep thinking and looking.
When working with my clients I often ask them, "If you could wave a magic wand, what would you want to see happen over the next year?" Jennie said she'd love to go out with someone wonderful, but not dive in too quickly; maybe date for a year. And of course that would lead to marriage in the right time. Long-term, she'd love to move back to NY with her hubby and two cats, and bring kids into the picture. In Jennie's words, "I truly believe that there is a person for everyone. I want my own Ferris Bueller." Bueller, Bueller, Bueller…. Someone "a little bit silly, who knows random things and makes strange experiences more fun."
Things have already started changing since she started her campaign. Friends used to ask Jennie, "Are you making sure you leave your apartment? Are you attending events? You need to go someplace where you can meet people who have common interests." Now the same people are asking, "How can I help?"
And the answer is set her up or go fund her.
May Jennie find a wonderful man, or may that wonderful man quickly find Jennie.
Calling all HuffPost superfans!
Sign up for membership to become a founding member and help shape HuffPost's next chapter
This post was published on the now-closed HuffPost Contributor platform. Contributors control their own work and posted freely to our site. If you need to flag this entry as abusive,
send us an email
.