You probably noticed that we're in this one-sided love affair with Rome.
We love everything about the Eternal City: the Trevi Fountain, the Colosseum and especially the food. But most recently, we've come to fall just the teensiest, tiniest bit more in love with Rome for Isola Tiberina, the adorable, sail-shaped island that sits in the Tiber River.
Regardless, it's adorable. You can get there via Ponte Fabricio, which just happens to be Rome's oldest remaining bridge (it was constructed in 62 BC), and also admire the ruins of another bridge that wasn't so lucky, the Ponte Rotto, which dates back to 179 BC.
The island's claim to fame is its ties to Aesculapius, the god of healing. Legend has it that way back when a shop was sent to Greece to get a statue of the god but as the ship sailed back up the Tiber, a giant serpent escaped towards Isola Tiberina, a surefire sign that a temple to Aesculapius should indeed be built there.
Once there, you can walk along the Tiber River, stop and gawk at the beautiful Basilica di San Bartolomeo all'Isola (the original site of the temple to Aesculapius) as well as the Fatebenefratelli Hospital, which dates back centuries or go another route and get some tasty gelato and take in Rome from a different vantage point.
Here it is from above.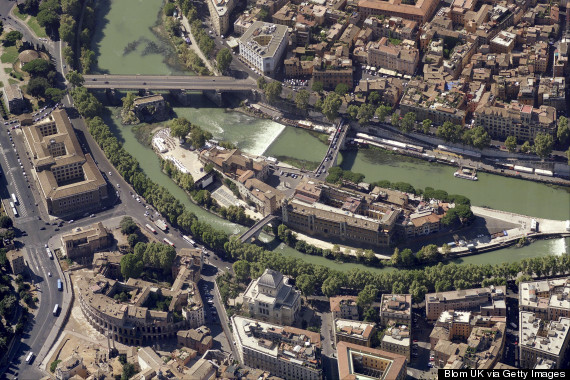 And at night.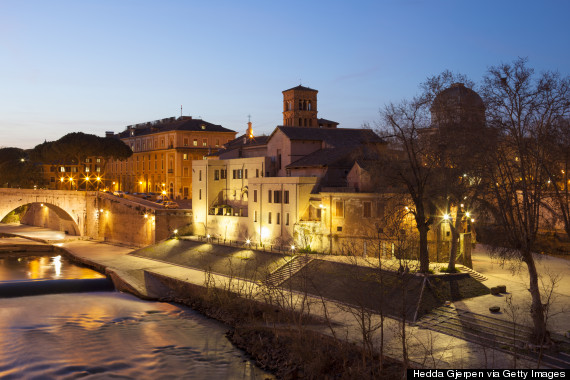 The Basilica di San Bartolomeo all'Isola.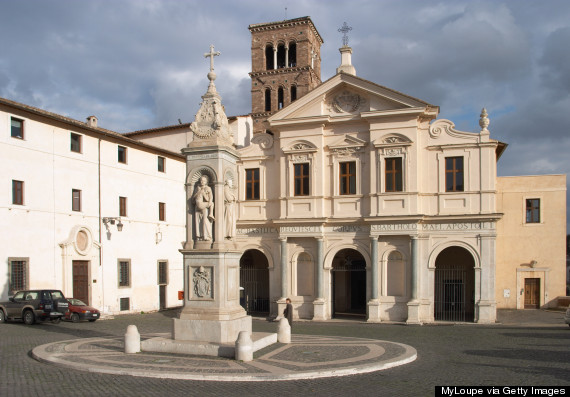 And more