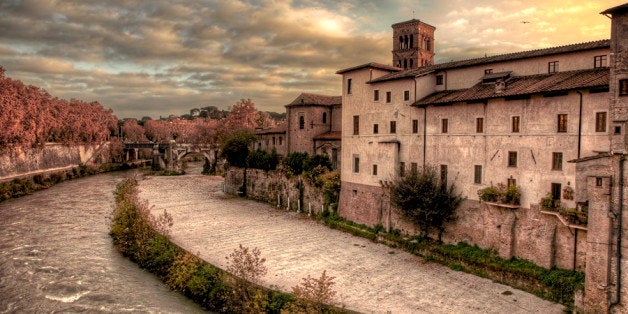 Did you know there was an island right in the middle of Rome? It has quite an enchanting history.
Isola Tiberina is the world's smallest inhabited island -- to get there, you'll cross Rome's oldest original bridge, not far from Capitoline Hill. The island, while cute to stroll around, is also home to a tenth-century basilica, fully operational hospital and annual film fest that will have any modern movie junkie totally enamored.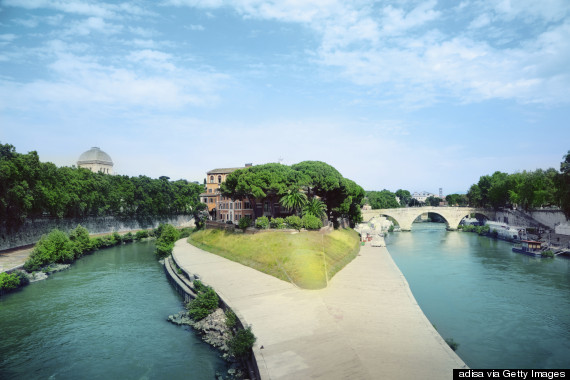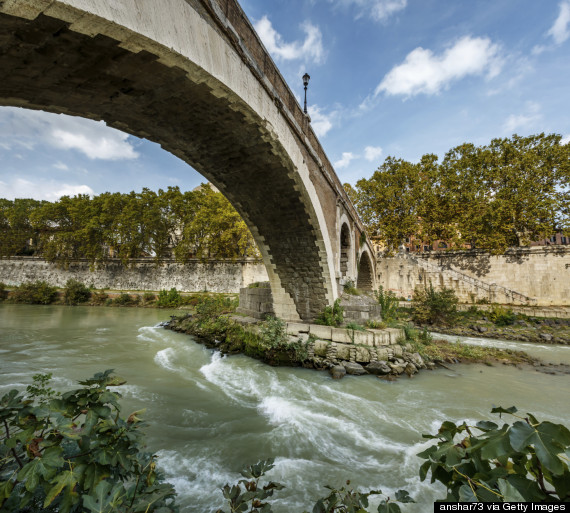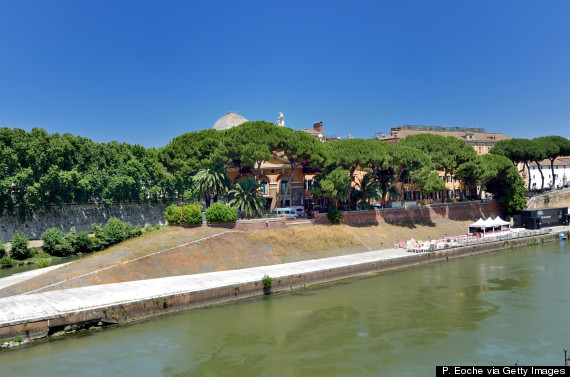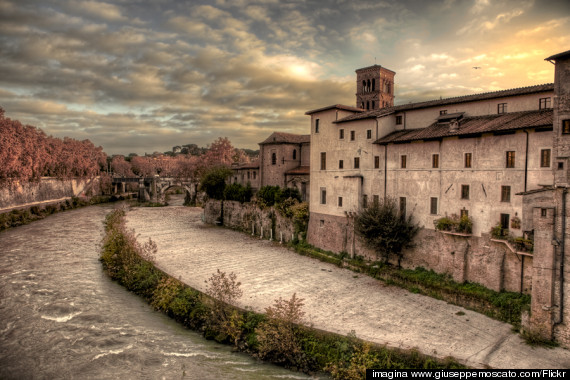 Isola Tiberina is about three football fields long. On your visit, you can explore its shores or tour the basilica, which houses relics from Catholic martyrs chewed by lions in the nearby Colosseum.
Built atop an ancient temple, the church incorporates the temple's columns into its interior design.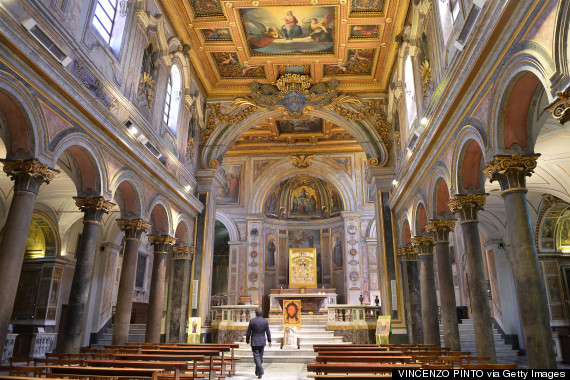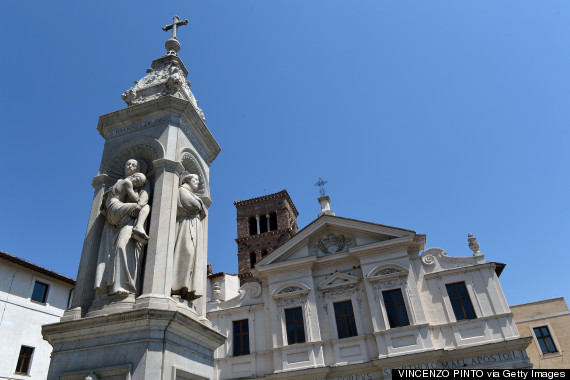 While on Isola Tiberina, you might also attend a mass or glimpse the island hospital, built more than 400 years ago and still working today. There's even a little restaurant dishing up authentic pastas and meats.
The highlight of Isola Tiberina is the annual film fest, held every summer. Hundreds of guests pack into the island's outdoor amphitheater, with Rome's oldest bridge in plain view. Catch a screening of films from all over while you're there, on an island millennia older than America itself.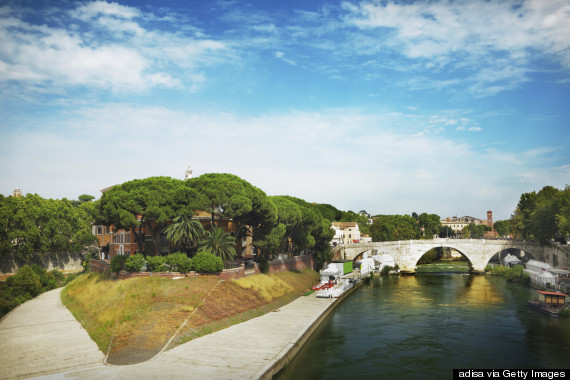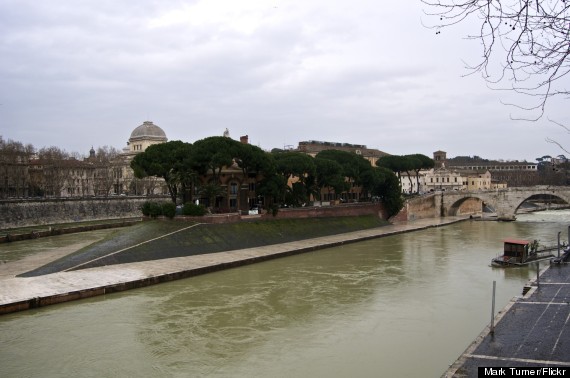 Before You Go
MARZAPANE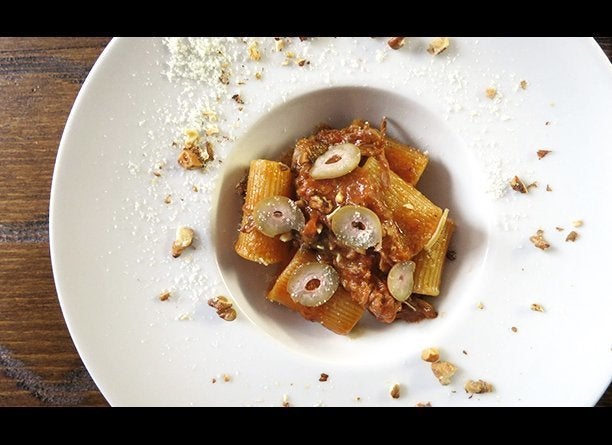 STAZIONE DI POSTA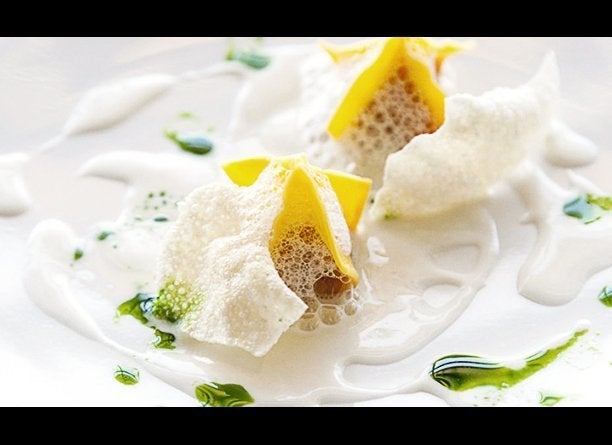 DALL'ANTO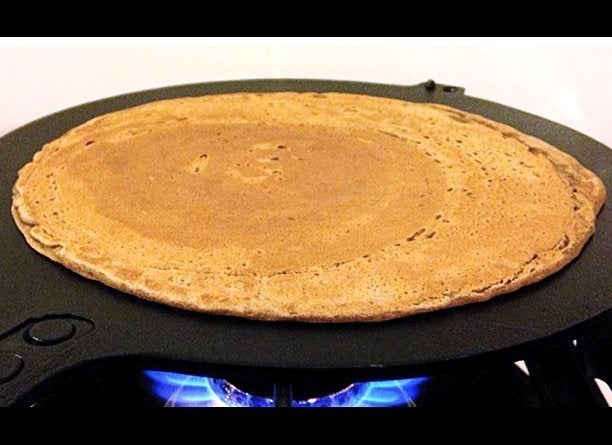 LA ZANZARA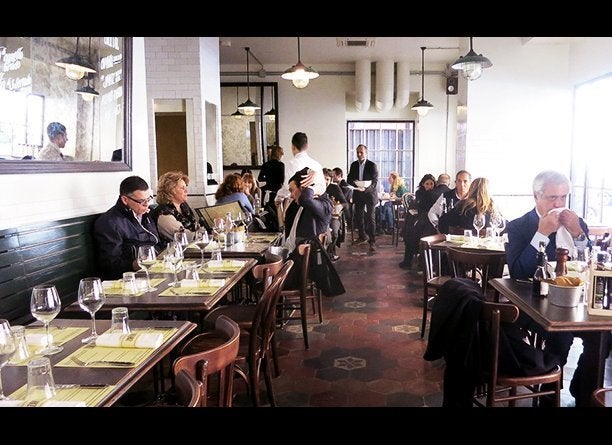 DA PRO LOCO DOL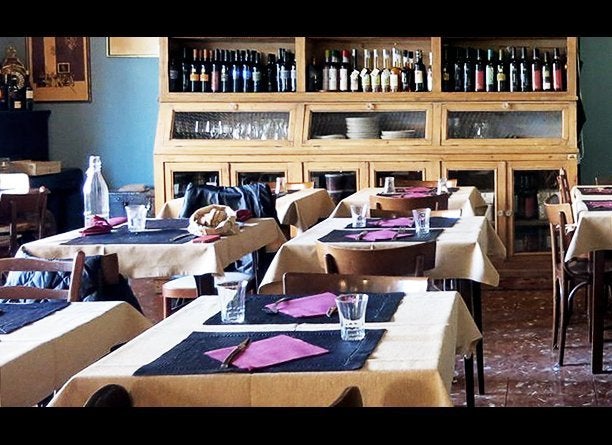 VINERIA LITRO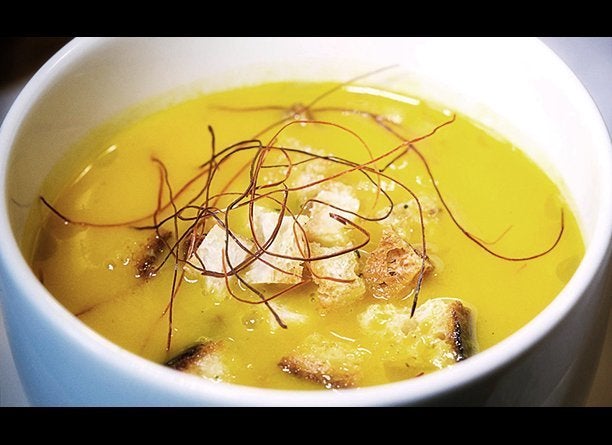 MAZZO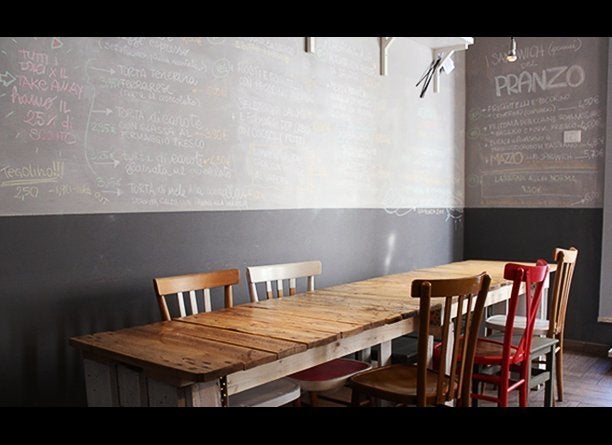 HOME FOOD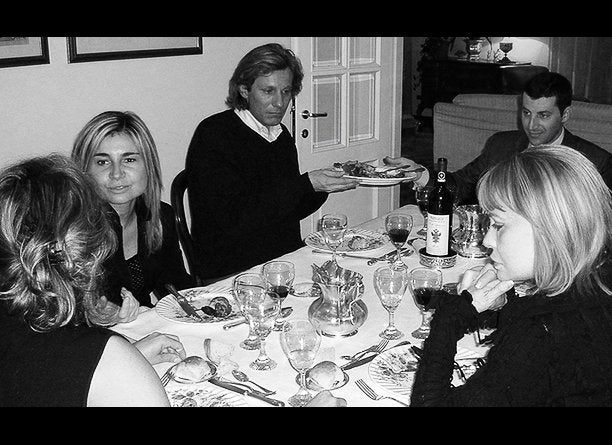 2PERIODICO CAFE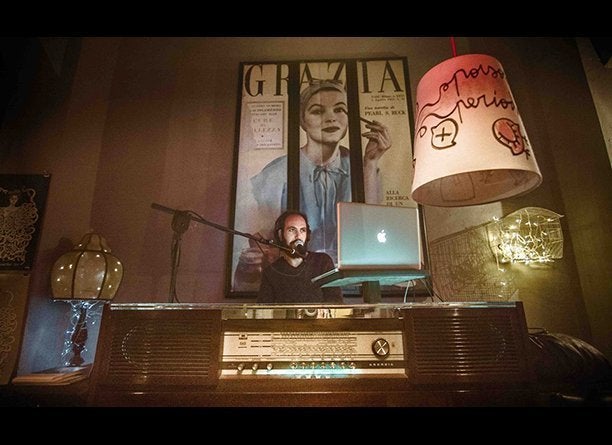 PASTICCERIA DE BELLIS