Nearly three months after Hurricane Maria ravaged Puerto Rico, the outer islands of Vieques and Culebra are facing critical shortages of food and gasoline as the cargo ferries have stopped carrying trucks and cars. Frustrated and angry, some 500 residents of Vieques joined a protest today (12/17) in the town square.
With lack of phone or Internet on the island, residents were urged to attend the rally by way of announcements from cars mounted with loudspeakers traveling the island's barrios.
The crisis with the ferries, the life blood of the island, has been in the making for years with an aging fleet and inadequate management by the Puerto Rican Maritime Transport Authority, a feeling widely held by residents. It is the Authority that is the focus of protests and possible legal remedies.
Recently, ferry service had deteriorated with intermittent schedules and abrupt cancellations. Some passengers traveling from the main island to Vieques have endured a 3 hour trip, stopping at Culebra first. The passage normally takes an hour. Over the past two days, passengers have slept at the ferry terminal in Fajardo, waiting for their crossing.
The islands of Vieques and Puerto Rico are currently served by four ferries: one passenger, two cargo and one mixed use cargo/passenger vessel. Two of the cargo ferries are out of service needing repairs. The passenger ferry is operating. However, the mixed use ship cannot take vehicles as its boarding ramp is not operational. .
As a result, gasoline trucks have not arrived on Vieques in nearly a week. With a lack of gasoline to power the hundreds of generators, and very limited electrical power, some businesses are closing down.
Posted on this page is a video interview with Vieques restauranteur Sonia Romero, proprietor of Bieke's Bistro, formerly known as The Patio. This interview was done by Claire Nelson. Romero refers to the "ATM" in the interview, this is acronym in Spanish for the Puerto Rico maritime transport authority.
Post Maria Registers High Death Rates Among Seniors
Since the Hurricane, there have been 30 deaths of older residents with 27 buried and 3 cremated, according to the island's funeral director. The high number, more than two per week. has resulted from stress, poor diet and lack of access to medical care and other services, says Angie Adams, a resident of the island and full time relief worker. With lack of power, the dead are buried or cremated quickly, within 24 hours.
Update: An earlier version of the report stated that attorneys representing citizens of Vieques were prepared to file legal action in the courts as early as next week. Legal remedies are being considered but there will not be an immediate filing.
About this article and its author: Andy Plesser is a home owner on Vieques. He is reporting from the States via sources in Vieques. If you have additional information to add or to amend this story, contact him andy@beet.tv Please revisit this page for updates.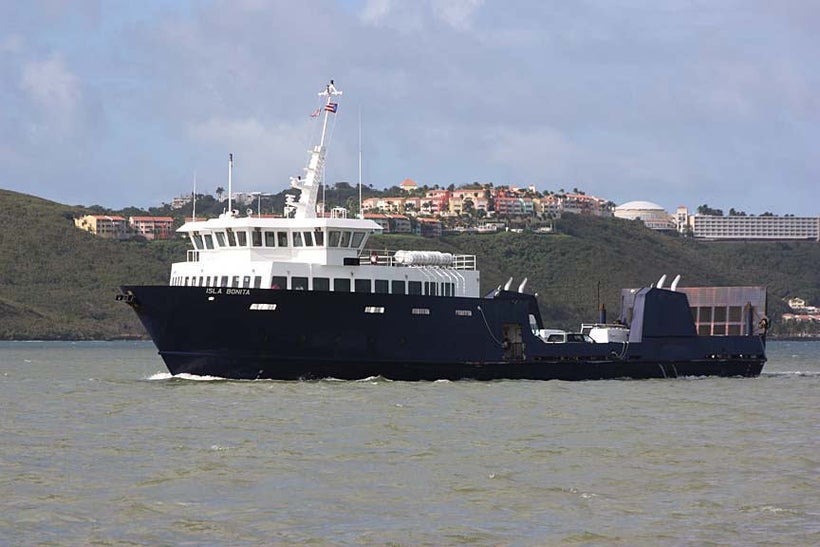 This is the mixed use ferry linking the main island of Puerto Rico to Vieques and Culebra. While the ferry is operating, it is unable to bring vehicles due to damage to its loading ramp.
Calling all HuffPost superfans!
Sign up for membership to become a founding member and help shape HuffPost's next chapter
This post was published on the now-closed HuffPost Contributor platform. Contributors control their own work and posted freely to our site. If you need to flag this entry as abusive,
send us an email
.