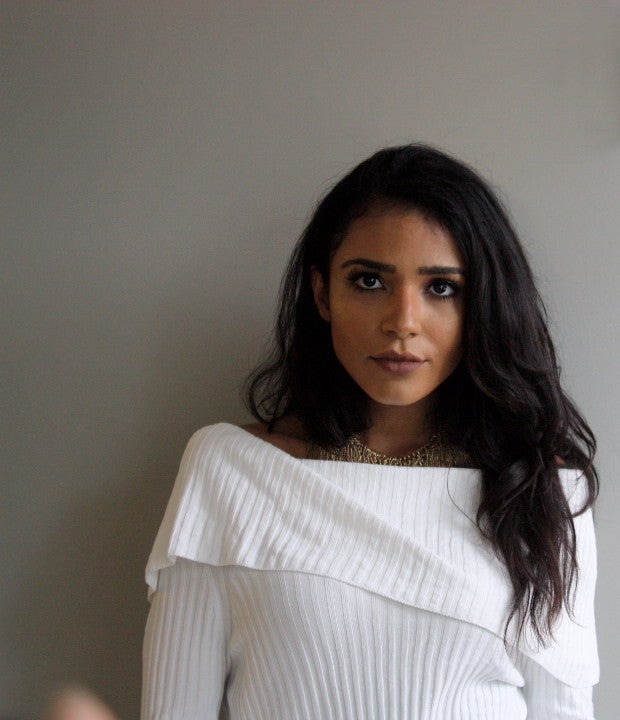 You can find her tucked into a cozy chair as she winds down after a long day — arms gently rested on her desk, pen and paper in hand, and a glass of water to her right. Although she is now 24 years old, Isra Al-thibeh has been writing for as long as she can remember.
"When writing, I give myself a space to heal," she said. "I may not write what I wish to hear all the time, but it allows me to face my afflictions, to recognize, unpack and make peace between the person I am and the person I am slowly evolving into."
Having both Nigerian and Palestinian ancestry, born in a refugee camp, and raised in the western world — the young poet recognizes the layers of complexities as well as layers of oppression that exist within one's community. She is most inspired by stories and experiences, aware that consolidating every piece of her identity is her biggest struggle as a writer.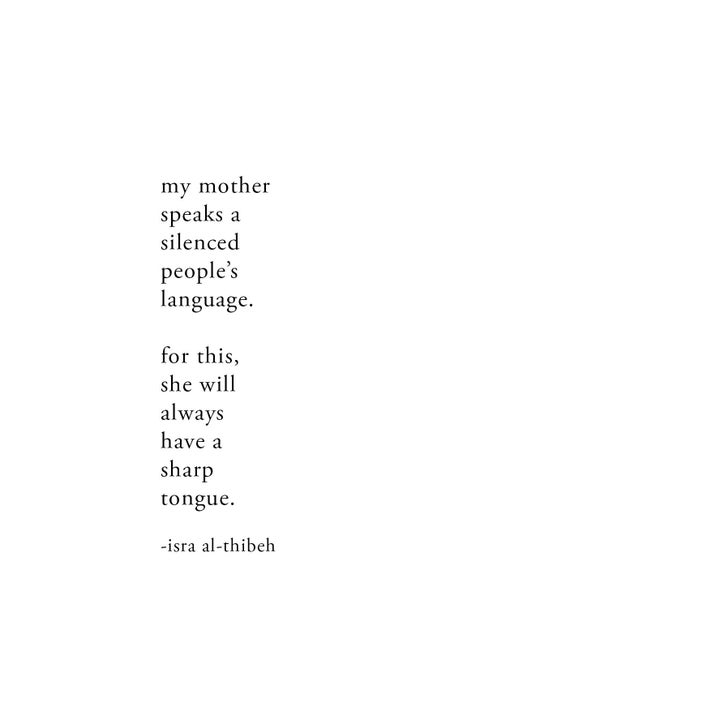 She writes passionately about womanhood, femininity, and self-love, in light of the many complexities tied to finding one's identity. She also says that writing gives her the power to confront herself and make sense of how all that's around her is connected, in some way or form.
"I think the practice of constant questioning and challenging of self helps me organize my thoughts and answer any unresolved questions," Al-thibeh said. "There is something that can be said here about feeling whole, even when you are in pieces."
The 24-year-old poet fully embraces her background and heritage. She says her black, bold, and beautiful grandmother had the strength of someone who faced many hardships, but she knew her value, and because of her, Al-thibeh is inspired by women like Ida B. Wells and Angela Davis, who are at the forefront of many social movements but don't receive enough recognition for their efforts.
"There once was a grave void in the art of poetry, one that could only be filled by the woman," she said. "Now, there exists a void within itself — one that can only be filled by the woman of color."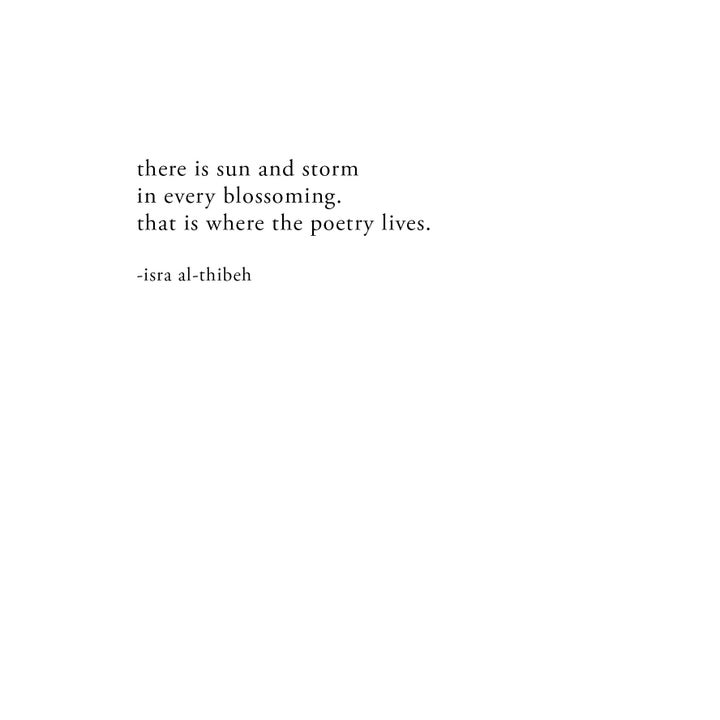 She also says that to ever use writing as a means to understand pain or heartbreak, the writer must practice gratitude and humility.
"One of the major themes I draw from is the earth — from nature, from creation and evolution," she said. "I think there is a profound beauty in nature, and more so a profound truth. It puts me at ease knowing there is something greater, something more significant and I am just a small (but still an integral) part of it.
Knowing that intentional words are powerful, Al-thibeh says that they can unchain a person from his/her self-destruction and set them free in ways they may have never explored or imagined. Her first book of poetry and prose will be published later this summer, and she intends to have it speak on the evolution of self, and of growing in and coming to peace with oneself.
Stay updated with Isra's new poetry and follow her on Instagram.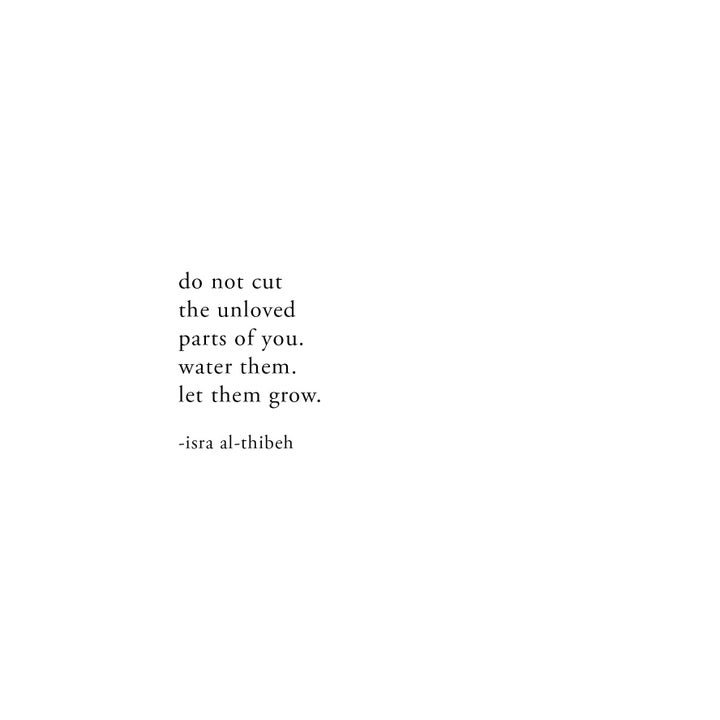 Related
Popular in the Community