Israel's strikes on buildings housing journalists in Gaza continued on Tuesday night, when the Israeli Air Force targeted a tower containing the offices of Agence France-Presse.
Sara Hussein, a reporter for the French agency, tweeted about the attack:
Israel said that it was targeting a Hamas operations center in the building. It added that Hamas members "weren't in the media building to be interviewed," and told journalists to "stay away" from them, as they were being used by Hamas as human shields.
Abigail Hauslohner, the Cairo bureau chief for the Washington Post who is reporting from Gaza, had a tart response to the tweets. "Nothing like a good threat before bed," she wrote, before tweeting at the Israeli Defense Forces account, "Seriously, if Hamas is in room 208 (I'm in 209), tell me now."
It is the third Israeli attack on a media building in three days. Each time, Israel has said it was targeting Hamas personnel, but the strikes have affected journalists from many international outlets -- which have invariably held their offices in the same buildings Israel says Hamas is using -- and been condemned by press freedom groups. Israel has also controversially said that it does not consider anybody working for Hamas-affiliated organizations to be legitimate journalists. On Tuesday, it killed three Palestinian reporters for Hamas-linked outlets by hitting their cars with missiles.
Paul Danahar, the BBC's Middle East bureau chief, said the strikes on media buildings felt unprecedented to him:
Hussein, the AFP reporter, resorted to black humor after the strike:
Related
Before You Go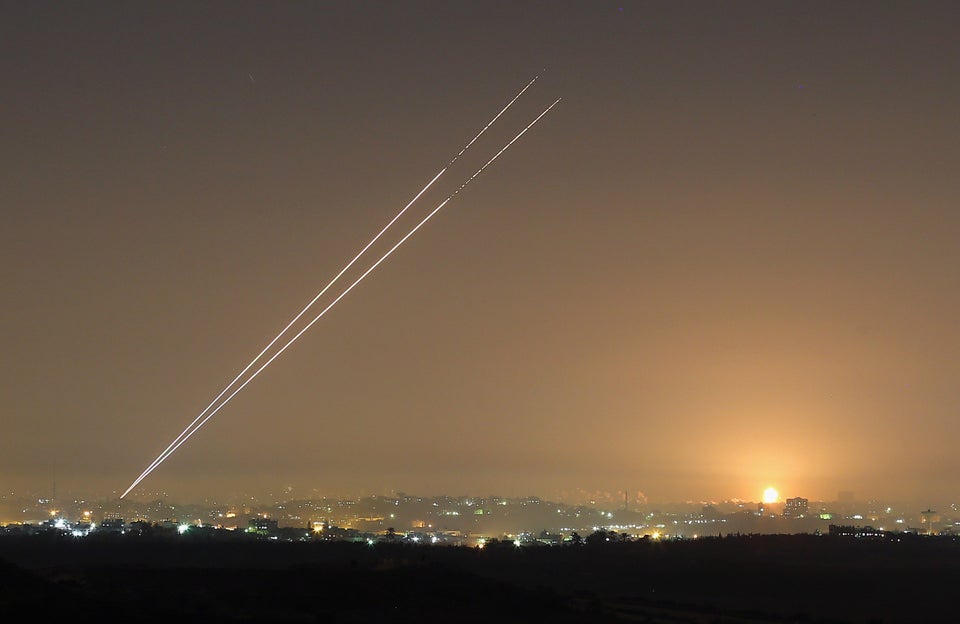 Israel-Gaza Conflict
Popular in the Community