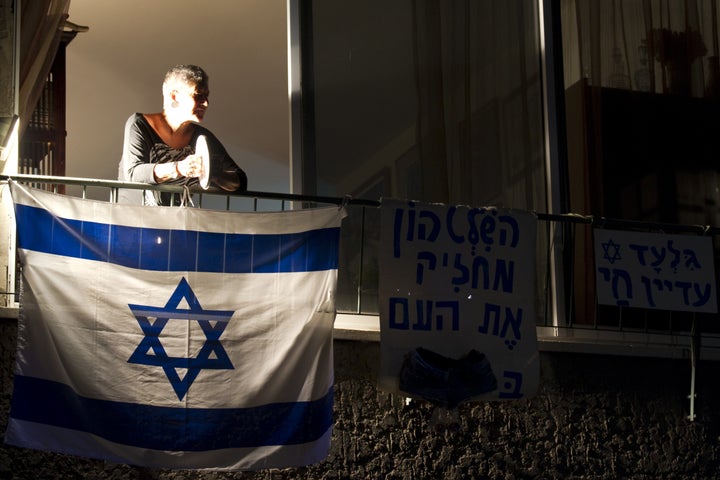 Shortly after Turkey's support for the 2010 Gaza-bound "Freedom Flotilla," Israel began forming alternative alliances with several countries in the Balkans. In particular, ties with Bulgaria and Greece have blossomed over mutual concern over an increasingly assertive Turkey, while Israel has also significantly increased bilateral defense and intelligence cooperation with Cyprus, Romania, Serbia, Montenegro, Macedonia, and Croatia as part of a wider effort to deter international jihad and terrorist networks from establishing a foothold in the Balkans. Additional regional instability prompted by the "Arab Spring" and official mistrust of Turkish Prime Minister (PM) Recep Tayyip Erdogan's intentions towards Israel, arguably left the Jewish state with little choice but to form alternative alliances with non-Middle Eastern states close to its geographical vicinity.
At the backdrop of Israeli fears that Turkey could become an adversarial power, the Jewish state has sought to leverage its apparent economic success to spearhead defense and intelligence cooperation with the Balkan states. According to a former senior Israeli official, areas of cooperation would include sharing Israeli expertise on the following issues: anti-terror training, homeland security technologies, airport and seaport security, and assistance on transnational counter-narcotics operations.
Aside from increasing military and intelligence cooperation with Southeastern European countries, PM Netanyahu and his foreign minister have cultivated personal ties with their counterparts in Sofia, Athens, Bucharest, and Nicosia. As part of an effort to engage Israel's "newfound" friends, Netanyahu and his senior cabinet ministers are, for the first time, holding joint cabinet meetings with the leaders of Bulgaria, Greece, and Romania -- and in the future possibly with Cyprus. Netanyahu's political pay out seems to already be on its way, as his Romanian counterpart, Emil Boc, confirmed that Bucharest will vote against a the Palestinian U.N. statehood initiative in September. In a joint statement, Boc said: "I have reaffirmed once more the support extended by our country to the solution of two states for two peoples that would live together in peace and security, without unilateral solutions." A day prior, on an official visit to Sofia, Netanyahu apparently received similar assurances from Bulgaria. Subsequently, Israeli television reported that Netanyahu allowed for Romania and Bulgaria to each send one thousand construction workers to Israel in return for opposing the Palestinian position at the U.N.
On the Palestinian-U.N. initiative, statements issued by Greece and Cyprus also suggests that those countries will support the Israeli position by rejecting (Palestinian) unilateral decisions.
Israel's economic and political interests, hand in hand?
A critical component of Israel's strategic shift towards Southeastern Europe, and realigning its foreign policy with economic interests, is the discovery of massive gas reserves in the eastern Mediterranean basin. Current industry estimates suggests that roughly 1.7 billion barrels of recoverable oil and 122 trillion cubic feet of recoverable natural gas are to be found in eastern Mediterranean waters. Preliminary estimates suggest that gas deposits in Israeli waters, accounting for an estimated 16 trillion cubic feet (tcf), could potentially solve Israel's gas consumption for decades. Although the gas discovery is not believed to have a "game changing" impact on global markets, as it accounts for less than 0.4 percent of the world's proven gas reserves, the discovery will indeed significantly boost Israel's economy.
The largest natural gas deposit discovered in the eastern Mediterranean is the "Leviathan," situated in Israeli waters, could put Israel in a position of becoming an energy exporter. The Houston-Texas based Nobel Energy has signed agreements with the government of Cyprus and Israel to begin explorations in their respective territorial waters. (Cyprus and Israel signed a bilateral exclusive economic zone in December 2010.) Currently, talks are conducted between Greece, Israel and Cyprus on how the newly discovered energy riches can be exported to European markets.
Israel's ongoing energy-talks with Greece and Cyprus appear as a strategic decision to fully abandon future energy discussions with Turkey. In 2007, Turkish and Israeli officials held initial talks on constructing a 460-km oil and gas pipeline stretching from Ceyhan to Haifa. As Tel Aviv is turning towards Athens and Nicosia for cooperation on its energy security, it is possible that Israel's gas discoveries are not only seen as a "missed economic opportunity for Turkey, but rather as a strategic "threat."
At the backdrop of the gas discoveries in question, two emerging conflicts are brewing: The first is between Cyprus and Turkey, as Ankara does not recognize Nicosia's exclusive economic zone with Tel Aviv. And the second conflict is between Israel and Lebanon over an 850-square kilometer disputed maritime border, believed to potentially contain large gas and oil deposits.
On July 9, 2011, Israel filed a petition with the U.N. outlining what it considers its own maritime border, and shortly thereafter Lebanese Energy Minister Gebran Bassil accused Tel Aviv of "infringing" on its territorial waters and accused Tel Aviv of "renewing aggression." Responding to an influx of Lebanese statements, Israel's Strategic Affairs Minister Moshe Ya'alon accused Iran and Hezbollah of seeking to rack up tensions with the Jewish state over its maritime border dispute.
Aside from commercial aspects driving Israel's emerging alliance with Greece and Cyprus, fear of Turkey's "neo-Ottoman" foreign policy has arguably enabled Israel to establish herself as a "patron" to the Balkan states at the backdrop of what regionally is perceived as Erdogan's "aggressive" foreign policy. Hence, as Netanyahu apparently concluded that ties with Ankara could no longer be rectified, even after a potential "apology," Israel has already begun replacing its former strategic military partnership with Turkey with deepening defense cooperation with Athens, Sofia, Bucharest, and Nicosia.
For the Israeli Air Force (IAF), a critical component for strengthening ties with the Balkan, is its ability to steadily improve its capabilities by conducting complex exercises beyond Israel's small and familiar terrain. Since last year, the IAF has already carried out two exercises with Greece and one with Romania. Additionally, following Netanyahu's visit to Sofia, the Bulgarian cabinet approved a bilateral military cooperation agreement. The agreement in question included, among other things, the IAF training its Bulgarian counterparts and utilizing Bulgarian airspace for military exercises.
Israel, moving towards a strategic alliance with Greece and Cyprus?
Strategically, a possible modus operandi behind Athens desire to cultivate strong military relations with Israel is its unresolved maritime border dispute with Turkey. Under international law, every state is entitled to declare its own exclusive economic zone up until 12 nautical miles. However, in 1995 the Turkish Parliament declared that in the event Greece would extend its territorial waters beyond its current six nautical miles, Ankara would regard such as decision as "Casus Belli." For Netanyahu, Athens seems to have the potential to bring Tel Aviv financial markets closer to Europe and add a certain degree of regional stability, especially following Israel's newfound energy riches. A robust partnership with Greece, in particular following Nicosia's decision to begin its oil and gas drilling as early as September/October 2011 seem to at least partially explain Cypriot President Dimitris Christofias landmark visit to Israel in March this year.
While improved relations with Athens and Nicosia should be considered a significant foreign policy victory for Netanyahu, it remains unclear whether an alliance with Cyprus and the Balkan states can fully substitute for Israel's former strategic military partnership with Turkey. Given Greece's significant financial problems and Israel's own budgetary restraints, it remains also doubtful whether any of the two countries can "afford" prolonged military tensions presented by an (potentially) adversarial inclined Turkey. Additionally, unless a political solution is found to the 2010 Gaza-Flotilla, the Greek-Israeli military partnership could easily escalate into regional instability as maritime tensions in the eastern Mediterranean with Turkey could become inevitable. For those reasons, coupled with the current regional turmoil presented by the "Arab Spring," Netanyahu's diplomatic outreach to the Balkans and Cyprus should aim to maximize economic and military relations well short of establishing an "anti-Turkish" alliance.
In an address to the Belgrade Security Forum, 14-16 Sept. 2011, Mr. Neubauer spoke extensively about Israel's emerging strategic alliance with the Balkan countries.
Popular in the Community