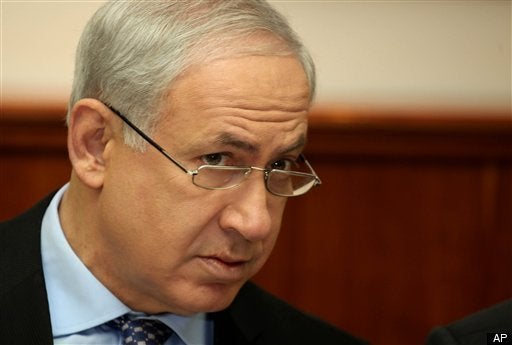 JERUSALEM — Israel's government decided Sunday to draw up a list of items banned from Gaza limited to weapons and materials deemed to have military uses and said the easing of the three-year-old blockade of the Palestinian territory would be implemented immediately.
The list of banned goods replaces an old list of allowed items that permitted only basic humanitarian supplies for the 1.5 million Gazans. Under the new system, the government said practically all non-military items can enter Gaza freely.
"From now on, there is a green light of approval for all goods to enter Gaza except for military items and materials that can strengthen Hamas' military machine," Israeli government spokesman Mark Regev said.
Israel decided on Thursday to ease the blockade under intense international pressure after its raid on a blockade-busting international flotilla bound for Gaza killed nine pro-Palestinian activists.
In a critical shift, Israel said it would allow construction materials into Gaza for projects approved by the Palestinian Authority, such as housing and schools, as long as the projects are under international supervision. Up to now, Israel has banned most construction materials, including cement.
Construction materials are a critical need in Gaza. Thousands of buildings were destroyed or damaged in Israel's military operation in Gaza a year and a half ago, aimed at stopping years of daily rocket attacks by Gaza militants. Because of the blockade, little repair or rebuilding has been done since the war ended.
The list of banned items was not released Sunday, but the government said it will be published.
A Hamas Cabinet minister, Ziad al-Zaza, rejected the Israeli decision, calling it "deception." He told The Associated Press the blockade must be lifted completely "to allow Gaza to import all necessary materials, particularly cement, iron, raw materials for industry and agriculture, as well as import and export between Gaza and the world."
Under its blockade, Israel has banned all exports from Gaza, further crushing its economy. It has not yet said whether there will be any change in the export ban.
In Washington, President Barack Obama's spokesman Robert Gibbs welcomed the easing of the blockade and said Israel responded to calls of the international community.
"Once implemented, we believe these arrangements should significantly improve conditions for Palestinians in Gaza, while preventing the entry of weapons," he said.
The White House also announced that Israeli Prime Minister Benjamin Netanyahu would be meeting with President Obama in Washington On July 6.
"We need to seize this moment of opportunity here in the region to finally make peace," White House Chief of Staff Rahm Emanuel said on ABC's "Meet The Press" on Sunday.
Israel imposed the blockade after Hamas overran the Gaza Strip, aiming to choke off support for the Islamic militant group, keep weapons out of the territory and win the release of an Israeli soldier held in Gaza since 2006. None of the goals has been accomplished, adding to pressure on Israel to change the rules.
The original system, allowing only certain items provided by aid groups into Gaza, came under fire because of its vagueness. Palestinians complained that only Israel knew what was on the list of permitted items, and the categories seemed arbitrary.
Netanyahu explained the new procedures to Tony Blair, the former British premier who is the envoy for the "Quartet" of Mideast peacemakers – the U.S., U.N., EU and Russia. In an AP interview, Blair said now, the decision must be implemented.
"This is a a very significant step forward," he said. "It also allows Israel to maintain its security."
The government said the purpose of the new regulations was to protect Israeli citizens from "terrorism, rocket attacks and any other hostile activity." It said the goal was "to prevent the entry of weapons and war material into Gaza, while at the same time widening the entry of civilian products into Gaza."
Israel is maintaining its sea blockade of Gaza. Israel fears that without searching incoming ships, Hamas could receive unlimited shipments of missiles and other weapons.
Popular in the Community